Baku has interesting museums, you can learn something new every day. Museums are great for tourists and residents alike.
Posted on
18 November 2013
|
Last updated on 27 June 2017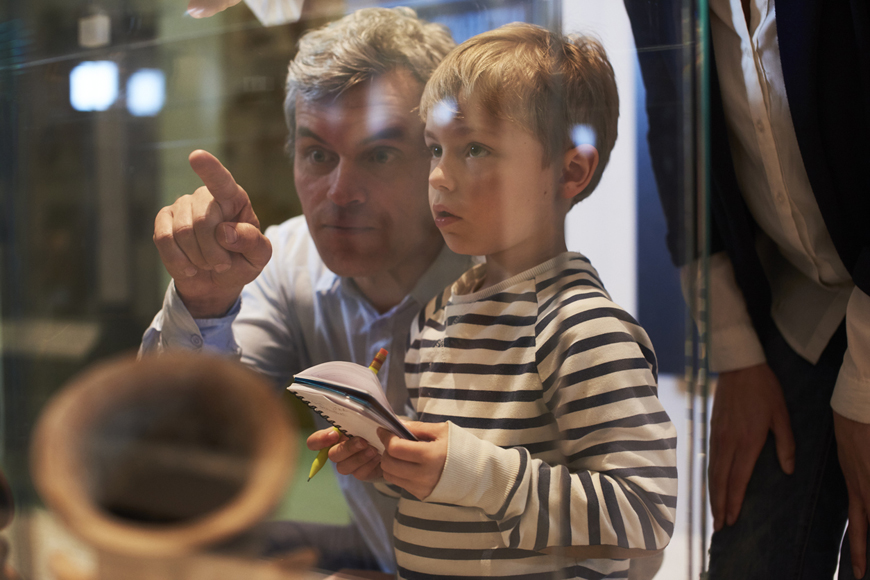 If you're looking for a bit of culture and history, there's no shortage of it in Azerbaijan. Here's a list of all the museums around the country.
Museum Center
Tel: (+99412) 4937287
Tel: (+99412) 4939719
Website: http://www.museumcenter.az/index/lang,en/
The building of the Museum Center of the Ministry of Culture and Tourism of the Azerbaijan Republic is located in the very center of Baku, on the Seaside Boulevard. It was constructed in 1960 in a project led by outstanding Azerbaijani architect Hasan Majidov to commemorate the 90th anniversary of V.I.Lenin and was opened in 1961 as a branch of the Moscow Lenin Museum.
Azerbaijan State Museum of History 
Location: 4, Z. Taghiyev str., Baku AZ1005
Tel.: (994 12) 493 36 48
Fax: (994 12) 498 52 11
Website: http://www.icom.azeurotel.com/en/history01en.html
Open Monday-Saturday: from 10am to 6pm
The Museum of History of Azerbaijan is the largest museum of Azerbaijan which was founded in 1920 and was placed in the most beautiful architectural monuments of Baku was built in 1895-96. That was the private residence of Hadji Zeynalabdin Taghiyev who was the famous oil magnate and philanthropist. At the beginning of May 1921 accepting the first visitors, this museum was called the State Museum of Azerbaijan SSR till 1936, at that time the museum became the center of developing research and museum works in our Republic
Azerbaijan State Museum of Art
Location: 9-11, Niyazi str., Baku AZ1001
Telephone: (994 12) 492 57 11, 492 57 89
Website: http://www.icom.azeurotel.com/en/gallery01en.html
Open from Tuesday - Sunday: from 10am to 6pm
The Azerbaijan State Museum of Art is a storehouse of the works of art beginning from the ancient period up to the present time All kinds of art are completely represented here. The art of Azerbaijan, West-Europe, Russia, the East is displayed in the halls of our museum. The museum was founded in 1920 and at present it is situated in two old buildings, which were built at the end of the XIX centure.
Museum of Azerbaijan Literature
Location: 53, Istiglaliyyat str., Baku AZ1005
Tel: (994 12) 492 18 64, 492 74 03, 492 04 49
Website: http://www.icom.azeurotel.com/en/theatre01en.html
Open Monday-Saturday: from 11am to 5pm
Arranged in the historical and chronological order, the exposition of the museum acquaints with the history of the development of Azerbaijan literature from the ancient time up to the present day. Displayed in 26 halls of the museum, different exhibits by visual demonstration acquaint visitors with the Azerbaijan literature and folklore as well as creative work of the renowned Azerbaijan poets and writers - Khagani, Nizami, Fizuli, Vagif, M.F. Akhundov, G. Mamedkulizadeh, M.A. Sabir, G. Gabbarli, S. Vurgun.
House-Museum of Uzeir Hajibeyov 
Location: 67/69, Shamil Azizbeyov str., Baku AZ1009
Telephone: (994 12) 495 25 58, 495 25 34, 495 30 61
Website: http://www.icom.azeurotel.com/en/memorial01en.html
Open Tuesday-Sunday: from 10am to 6pm
Being a well-known scientist, teacher, bright publicist and playwright, Uzeir Hajibeyov is a classic of the Azerbaijan music, with whose name foundation and formation of the national composer school is connected. Consisting both of the personal belongings and exhibits telling about Hajibeyov's creative work, the museum exposition acquaints the visitors with the brightest pages of life and creative work of the composer. Here everything is kept in its original place, where it used to be during his lifetime.
The Azerbaijan State Agriculture Museum 
Location: 30/97, Darnagyul highway, Baku AZ1029
Telephone: (994 12) 461 49 17, 461 22 15, 462 06 61
Website: http://www.icom.azeurotel.com/en/profiles01en.html
Open Monday to Saturday: from 9am to 5pm
The exhibits of this museum demonstrate the historic development of Azerbaijan agriculture as well as its actual state. Such fields of Azerbaijan agriculture as catle-breeding and gardening are brightly illustrated with various documentary materials.
The History Museum of Azerbaijan
Location: 4 Zeinalabdyn Taghiyev Street, 370005
Tel: 493-36-48, 493-64-22
Website: http://www.azhistorymuseum.az/?lng=en
Open Monday-Saturday 10am – 5pm
The National History Museum of Azerbaijan was 90 in 2010. The museum named after Azerbaijan state Museum in the beginning of its activity and since then continues to strengthen its profile. The museum attracted people's attention to its expositions and exhibitions reflecting all period of Azerbaijan history.
State Museum of Carpets, Folk and Applied Arts 
Location: 123a Neftchilar Avenue, 370000
Tel: 493-66-85, 493-44-17, 493-18-21
Website: http://www.azerbaijanrugs.com/articles/carpet_museum2.htm
Open Tuesday-Sunday from 10am – 6pm
The State Museum of Azerbaijani Carpets and Decorative Applied Arts named after Latif Karimov holds close to 10,000 items, including a wide range of carpets, traditional clothing, jewelry, shoes and copper goods like plates, jugs, mugs and samovars.
Museum of Independence
Location: 123a Neftchilar Avenue, 370000
Tel: 498-83-51
Open Tuesday-Sunday from 10am – 5pm
J.Jabbarly Public Theatre Museum
Location: 123a Neftchilar Avenue, 370000
Tel: 493-05-01, 493-40-98
Open Tuesday-Sunday from 10am – 5pm
Museum of Azeri Literature
Location: 53 Istiqlaliyyat Street, 370001
Tel: 492-74-03, 492-18-64
Open Monday-Saturday from 11am – 5pm
Miniature Books Museum
Location: Icheri Sheher, 67 1-st Qasr Dalani
Tel: 492-94-64
Open daily 11.00-17.00, except Monday and Thursday
Natural History Museum
Location: 3 Lermontov Street
Tel: 492-06-67
Open Tuesday-Saturday from 10am – 5pm