You know you're an expat when...
Posted on
7 February 2017
|
Last updated on 28 July 2019
Being an expat comes with a lot of new exciting things. Exploring new cultures, making new friends and advancing your career are all great benefits of living life abroad. However, it doesn't come without some challenges.
There are some experiences you know every expat goes through, so here are some from fellow expats that we're sure you'll find relatable!
The time zone struggle is real…
I have amazing news, and all I want to do is call my mom, but it's 5AM where she is, and I don't want to wake her up :/ #expatproblems

— Courtney Martin (@courtneydmartin) June 2, 2016
I wouldn't say it's 100% but I spend at least 75% of my life now considering other people's time zones. #expatproblems

— Scott Wotring (@scottwotring) May 31, 2016
Watching your favourite shows and sports is such a challenge.
When you see #GameofThrones trending again and you have another 10 hrs until you can watch it. #expatproblems pic.twitter.com/OHGWpCXx2V

— International Woman (@IntlWOM) May 16, 2016
It's 4am and we're going into overtime. Lord, have mercy. #expatproblems #SuperBowl

— Leah Sands (@sandswiches) February 6, 2017
SEE ALSO:
6 annoying things expats hate hearing
The weather becomes more than just awkward small talk!
Siri: "It'll reach 117'F on Saturday."
Me: "That seems hot but I'm sure I'll be fine."
Siri: "That's 47'C."
Me: "I will die."#ExpatProblems

— Jem (@JemmaDavidson) June 1, 2016
It really doesn't work that way!
Just because the Canadian is cold doesn't mean Hell has frozen over. I'm used to it, not dead inside
.#taopedouttravellers #expatproblems

— Christine Leger (@tappedouttravel) November 28, 2016
SEE ALSO:
Top 10 countries with the best quality of life
We'd probably make any emergency even worse…
I'm a First Aid liability. Went on a First Aid training class today and I kept telling people to call 911. #expatproblems

— JOE in CBG (@JOEinCBG) November 17, 2016
Sometimes, even your own language becomes a struggle.
@RunningArmyWife I've had to lengthen my vowels, add extraneous u's, flip my er to re, AND change my s's to c's. It's tough. #expatproblems

— Megan Wadsworth (@sharplikeglass) August 11, 2016
SEE ALSO:
Odd baby names banned around the world
You can finally have your comfort food again!
You know you're an expat when you get very excited about exploring the local supermarket while visiting family! #expatproblems

— Olivia Clare Keller (@Olivia_C_Keller) August 19, 2016
And how long are you staying?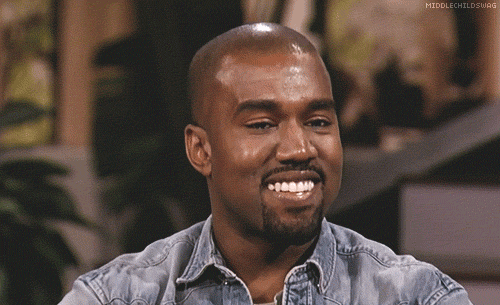 Just because I'm from another country it seems okay for every single person to ask me "Why are you here?".#expatproblems

— Expat Problems (@ExpatProblems_) July 23, 2015