13 Edible Reasons To Fall In Love With the Philippines
We look at 13 popular Filipino dishes you can find in the UAE that define the Philippines' culture, people, and landscape
Posted on
15 November 2021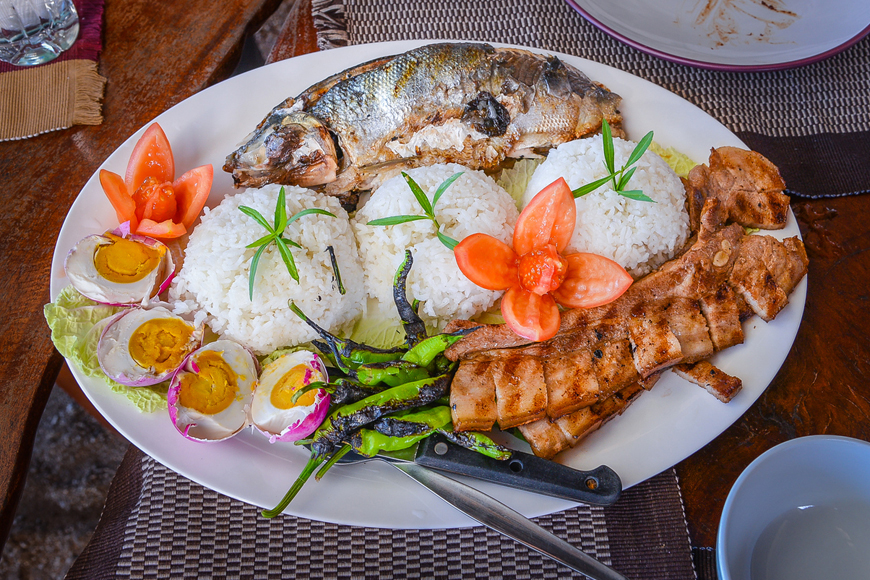 It may not be as popular as its neighbouring cuisines (Chinese or Thai) but Filipino cuisine has its distinct flavours that are hard to find anywhere else in the world.
If you doubt our words then listen to world's renowned chef, Anthony Bourdain, who believes Filipino food is the next big thing. TBH, with so many expat-Filipino fellows living here in the UAE, it was just a matter of time that we got the whiff of their underrated Asian cuisine.
Exotic seafood delicacies, deep-fried desserts, tropical fruits slushies and their spices, we wholeheartedly agree with Bourdain, we've got enough reason to visit this colourful and friendly archipelago.
As the Philippines removes Covid-19 quarantine requirements for fully vaccinated passengers arriving from the UAE from November 16, we expect more and more travelers to fly to this island nation.
We look at the 13 scrumptious dishes that define the Philippines' culture, people and landscape, most of which you can find here in the UAE!
1. Adobo
Many consider this meat-marinated-in-sauce dish to be the unofficial national dish of the country and we can see why. It's chicken or pork marinated with vinegar, soy sauce and garlic.
You can't really go wrong here. It's a classic dish for many Filipino restaurant menus in the UAE.

2. Ukoy
It's crispy shrimp fritters with tangy vinegar dipping sauce — we're sold!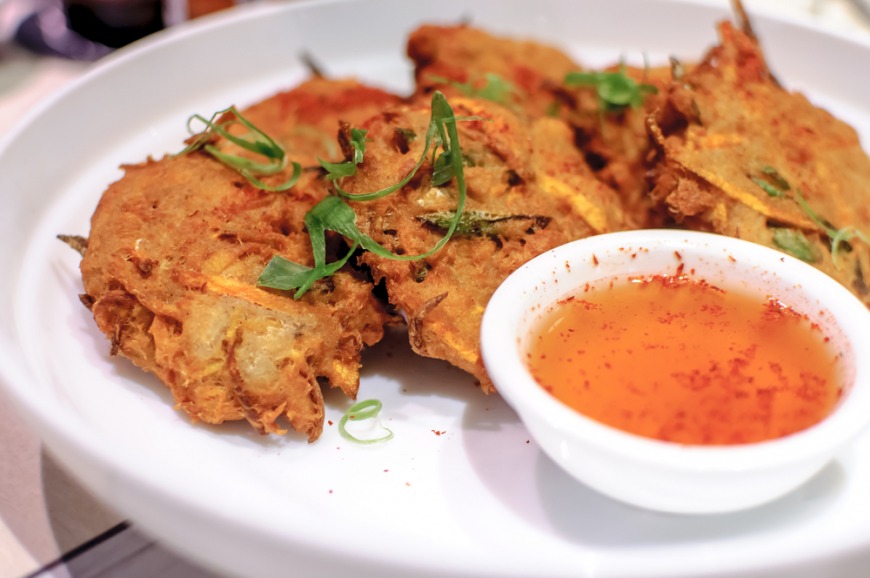 3. Turon
Deep-fried, sweet banana rolls that can usually be seen on the streets being peddled along with banana-cue.
That's it, we're moving to the Philippines.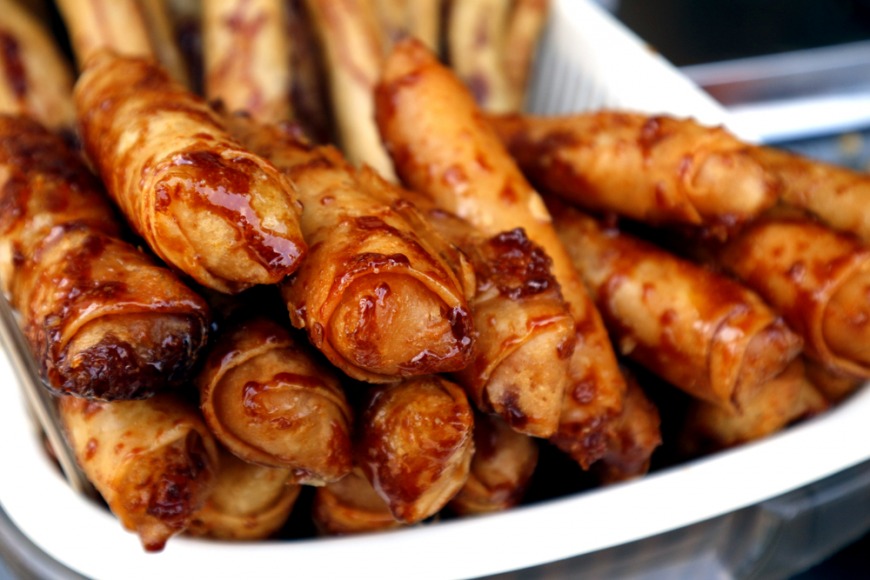 4. Chicharon
Dipped in vinegar and spiked with chili peppers, this is the Philippines' answer to crispy bar food favourites. Please note that chicharon is usually made out of pork.
You can find chicharon at the Pork Section in several supermarkets across the UAE.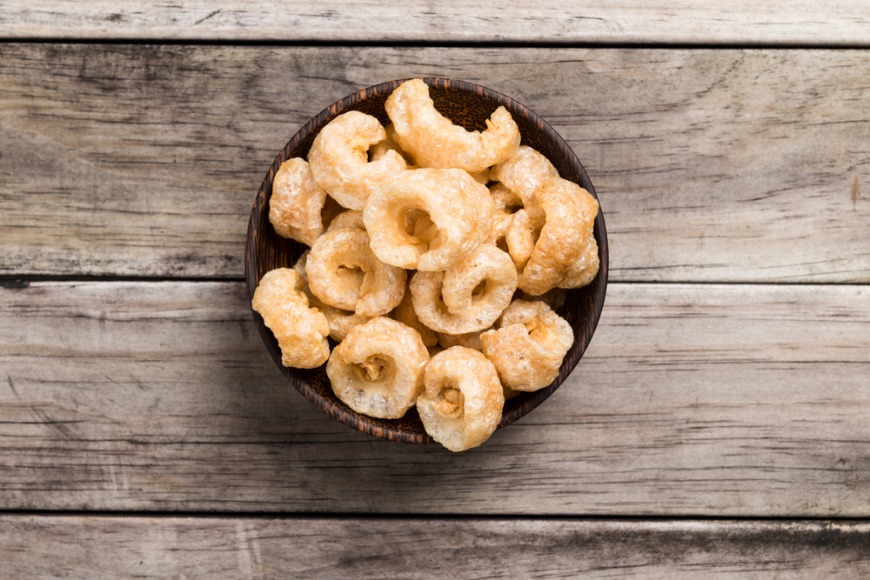 5. Halo Halo
If you ask us, Filipinos discovered the rainbow trend long before Instagram did. Halo-halo means "mix mix" in Tagalog, and that's exactly what you're supposed to do with it.
This picture-perfect drink is a crazy blend of shaved ice cream, fruit beans, ice cream and whatever your heart desires. When you visit a local Filipino restaurant in the UAE, chances are you can spot this colourful sweet treat in the menu.

6. Kwek Kwek
Deep-fried quail eggs in a spicy orange batter, these are a street-food must for all visitors in the Philippines!

7. Taho
Best served when warm, taho is a bean curd dessert made of soft silken tofu. It is topped with a sweet syrup, caramelised or liquefied brown sugar, and sago or tapioca pearls. Exotic!
You can find them at almost every street corner for as little as 5 Philippine Peso (50 fils)! Despite being a Filipino favourite, it's quite hard to find out where to buy taho in the UAE. We recommend purchasing the ingredients instead to make your very own taho.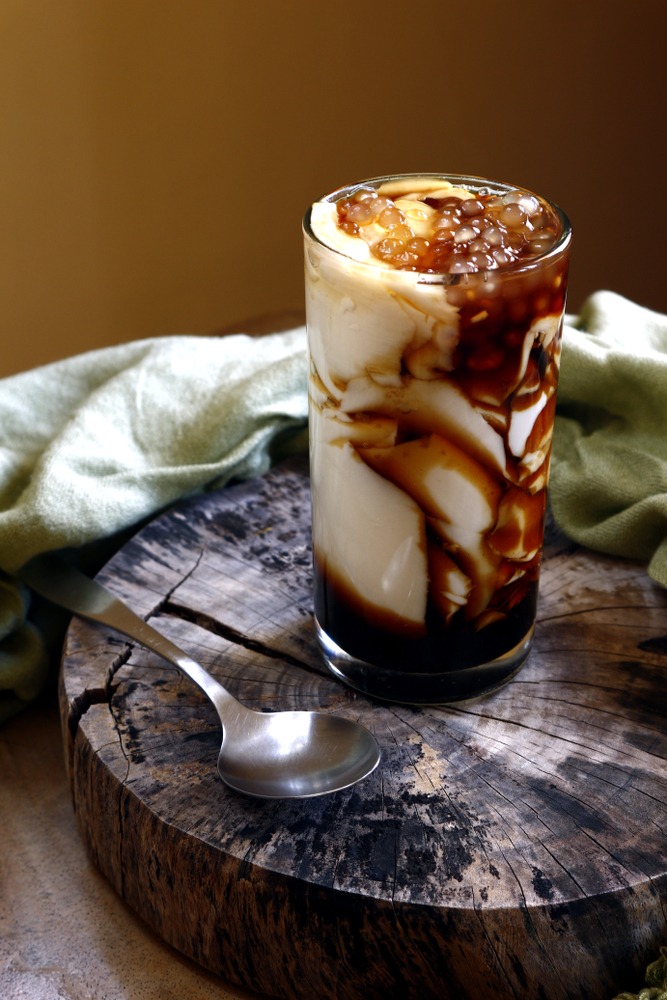 8. Lumpiang Shangai
If you like spring rolls, then you're going to LOVE this popular mainstay in Filipino food gatherings. It's a heavenly mixture of ground chicken, beef or pork, chopped vegetables such as carrots, onions and jicama wrapped in thin spring roll wrappers.
When you're invited to a Filipino home for a party, you're likely to find lumpiang shanghai on the table.

9. Sinigang
Fried rice with soup and meat for breakfast, anyone? Head over to Manila and you'll eat as much as you want.
Sinigang features an addictive, sour flavour and it is typically cooked with beef, pork, or shrimp. Much like adobo, sinigang is a common menu item in Filipino restaurants.

10. Chicken Skewers
Don't get confused by the name, it's everyone's all-time favourite barbeque chicken skewers served Filipino-style.

11. Pancit Palabok
This is how the Philippines often enjoys noodles — with cooked shrimps and shrimp sauce, pork, crushed chicharon, tofu and fried garlic.
And like noodles anywhere around the world, Filipinos eat pancit palabok whenever the mood strikes.

12. Iskrambol
Iskrambol or Ice Scramble is the Filipino version of slushy made out of banana flavoured frozen condensed milk, usually sold by street hawkers.
A perfect summer treat!

Image credit: Pinterest
13. Lechon Manok
Nobody can resist the power of a perfectly roasted whole chicken known as Lechon Manok. This glazed street version of roasted chicken is available almost everywhere in the Philippines, especially for dinner-time.