A Guide to the Cuts of Lamb You Should Know
Whether a novice or a pro, the cut of lamb can determine the end result of your dish's taste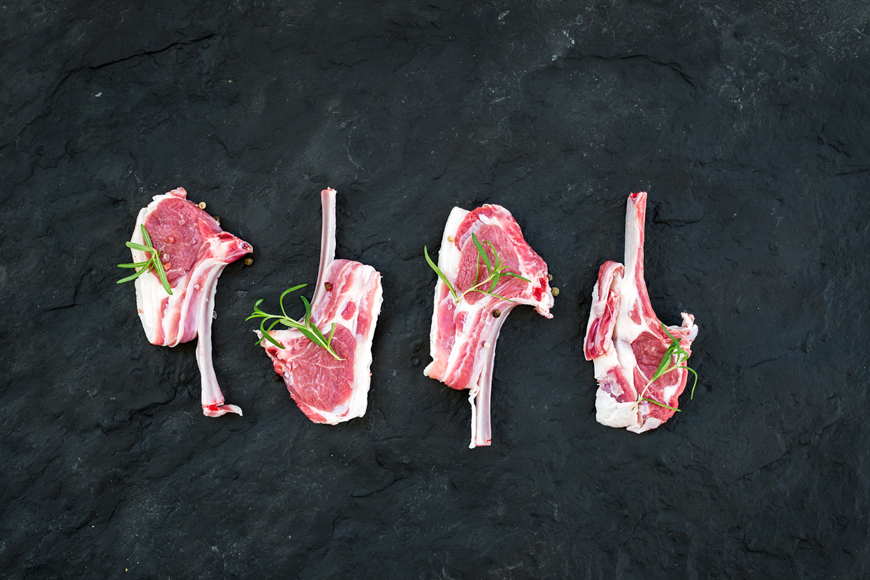 It doesn't matter if you're a novice in the kitchen or an enthusiastic cook, knowing the different cuts of meat to use for different dishes can really make a difference to the end result and taste.
To help you make an informed choice when making your next delicacy, here's a guide to the list of lamb cuts available on the market that you should try...
1) Neck
This is one of the toughest parts of the lamb that requires slow and moist stewing. Not only is this cut one of the most inexpensive on the market, it is also one of the most underrated as it is full of flavour and well worth the slow cooking.
Try these dishes with this cut:
Lamb stew
Irish stew
Lancashire Hotpot
2) Shoulder
This cut of lamb can be purchased with the bone in or boneless. It is one of the pricier cuts and is suitable for roasting when sold whole. However this cut is often sold in cubes for currying or as shoulder chops which are great for grilling.
This part of the lamb is more gelatinous then it's rival, the leg and that's what gives it that special flavour. It is also one of the more forgiving cuts as it is so, so hard to overcook.
Try these dishes with this cut:
Slow roasted lamb shoulder
Pan grilled lamb shoulder chops
3) Foreshank
Also known as lamb shank, this is the front legs, the back leg is more commonly referred to as the leg of lamb. It's a versatile cut suitable for slow roasting, stewing and braising.
Try these dishes with this cut:
Braised lamb shanks
Slow cooked lamb shank
4) Rack
This is the rib section of the lamb and is one of the priciest cuts. It is best when cooked dry and has a layer of fat that melys wonderfully in order to baste the meat. The rack is also synonymous with an elegant lamb dinner. The reck is frenched, thereby exposing the bones and making the dish look twice as tasty.
Try these dishes with this cut:
Roasted rack of lamb
Herb spiced rack of lamb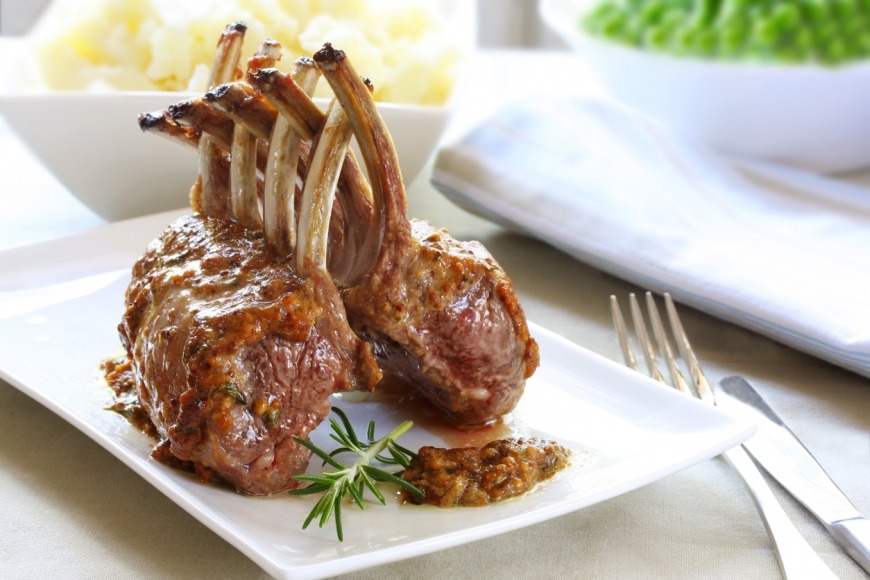 5) Breast
This is a versatile cut. It can be boned or stuffed. This cut is also minced for hamburgers or to make kebabs.
Try these dishes with this cut:
Lamb shepard's pie
Spicy lamb burgers
Grilled lamb kebabs
6) Flank
This cut is very tough and is usually sold ground and sold as mince. It is not a very flavourful cut.
7) Loin
This is the softest part of the lamb. It is best when it is cooked quickly by a method of grilling, frying or sautéing and is really tender and tasty. This is the cut that loin chops and medallions come from.
Try these dishes with this cut:
Pan seared lamb medallion
Herb crusted lamb loin
8) Leg
This cut is suitable for roasting as a joint. It is quite lean and healthy. The butcher can even cut it into steaks for you to grill or pan fry. The meat from the leg can be cubed to go onto a skewer at a barbecue.