This Japanese Chef Turns Celebrities Into Delicious Sushi
Jon Snow sushi straight from The Westeros!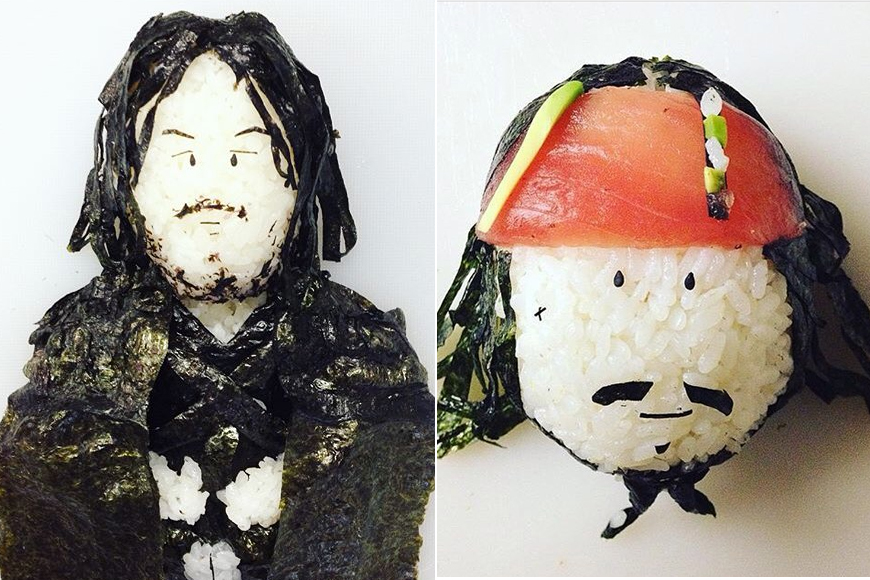 image credit: theonigiriart/Instagram
After blowing us away with his incredible shoe-like sushi trend, Japanese chef and illustrator, Yujia Hu is again pushing the culinary boundaries by creating celebrity-like sushi. This well-known Instagrammer is known for turning sushi into a brilliant form of art.
Generally, we are told not to play with our food, but where Hu is concerned, it has surely paid him well and brought in a huge chunk of followers. Employed at Sakana Sushi — a Japanese restaurant in Milan, Italy, this young chef is not only a foodie at heart but also a sports lover and that explains his obsession with sculpturing Adidas and Nike's sneakers.
Each of Yujia's sushi-celebrity is made of seaweed nori and raw pink fish with a rice base. Some popular celebrities and characters who were objects of Hu's creations include Game of Thrones' Jon Snow, The Mountain, and Pirates of the Carribean's Jack Sparrow among others.