This Is What Kim Kardashian ALWAYS Orders At McDonald's
Not what you'd expect from a Kardashian.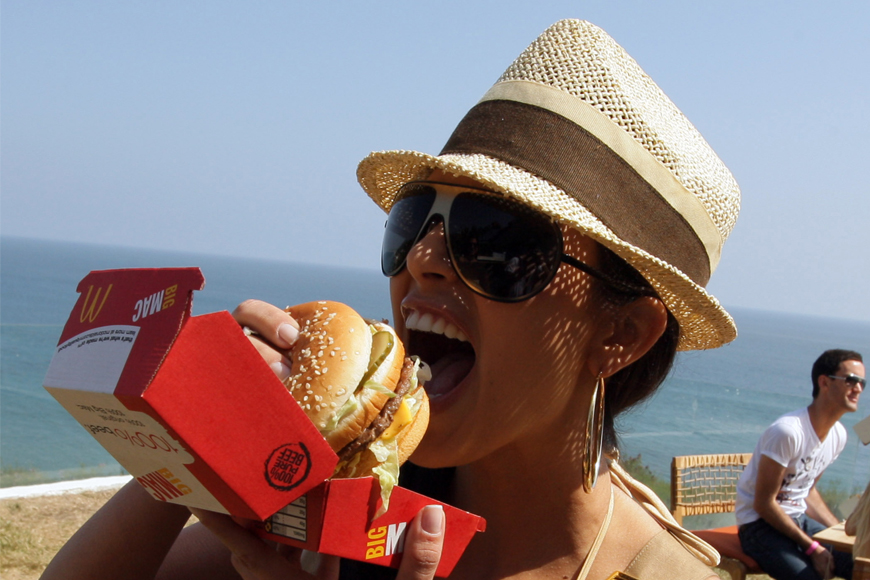 Looking at their hourglass figure, you'd think the entire Kardashian family survives on air (and media attention), and you're partially correct.
Their social lives, however, tell a different story — one that all fast-food loving people can relate to.
The queen of the clan, Kim Kardashian recently took to her Instagram to tell her millions of followers her go-to McDonald's order. Her younger sister, Khloe has been pretty open about her 'relatively healthy choices' but looks like Kim totally ignored her advice.
The reality star turned businesswoman is currently in Japan with her husband, Kanye West who has openly confessed his love for the golden arches many times. Kim posted two posts that showed off their quick visit to the popular burger chain.
The first post was a picture of a McDonald's store, and on the photo, she wrote, "When in Japan."
And that's not all.
Back in 2016, when the star was trying to lose weight with the strict Atkin's diet she revealed on her website, "Fast food is def one of my guilty pleasures. I go very rarely, but OMG I love it so much when I decide to indulge. I haven't gone in forever, but maybe talking about it will kill my craving LOL."
When I go to McDonald's, I ALWAYS have to get an order of small fries. Then I usually order chicken nuggets and dip them in honey, or I'll get a cheeseburger and chicken nuggets and eat half of each!"
Wanna trade lives, Kim?