How To Create The Perfect Buddha Bowl In 5 Steps
The trendiest way to eat healthy this year.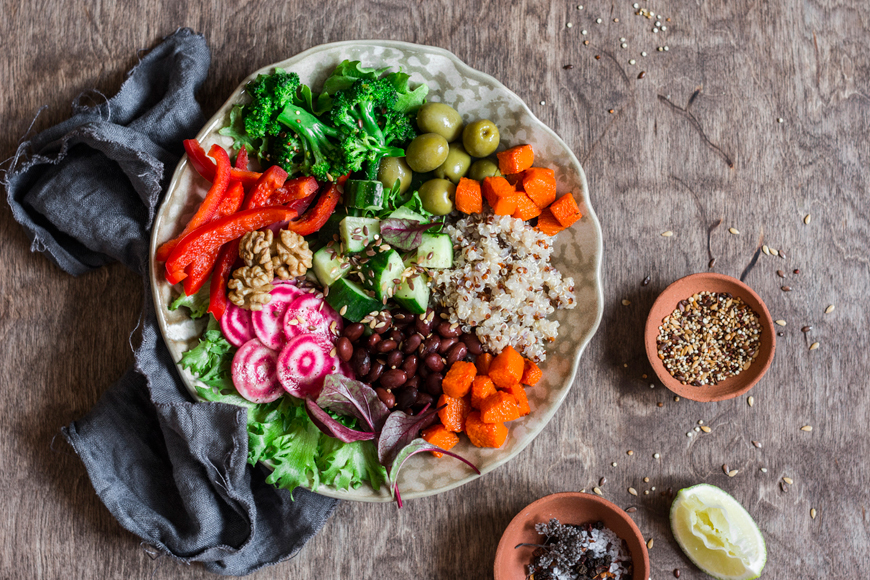 Buddha bowls are a big deal this year. From rainbow veggies to destructed sushi, it seems like everything tastes better in a bowl. And TBH we can't really argue here. Something that's trendy, colourful and healthy has all the rights to be insta-famous.
In simpler terms, Buddha bowls are deep-rimmed dishes brimming with vibrant food (often vegan) but meat is allowed too. The healthy bowl typically contains 15 percent lean protein, 25 percent whole grains, 35 percent vegetables,10 percent sauce and 30 percent extras.
Now, this sounds like any other bowl so what's relation with Buddha, you ask? Once ready-to-eat, the bowl brims with so much colour and food that it (kinda) resembles Buddha's round belly — at least that's what Pinterest tells us.
In case you're looking to channel your inner culinary peace, here's a quick step by step guide to help you create an Instagram-worthy Buddha bowl.