People Need to Broaden Their Minds About Eating Goat
Chef James Cochran last year's Great British Menu winner is on a mission to make us love goat meat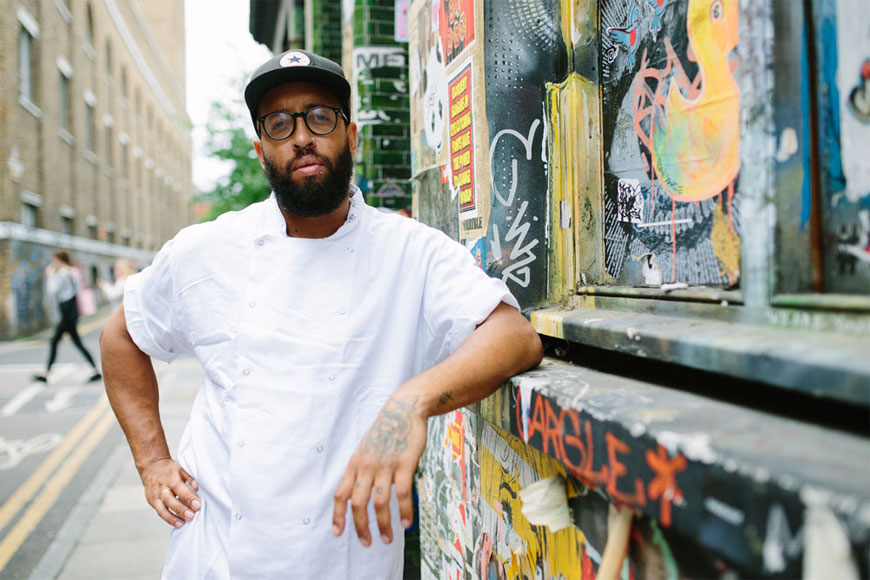 When's the last time you picked up some goat meat on your way home for a curry, or slow cooked shoulder dish? Unless you've grown up eating goat meat, it can feel slightly alien to consider it for a midweek meal – although it shouldn't.
Chef James Cochran is on a mission to change any misconceptions about goat meat, and show everyone how delicious it is. As well as his restaurant 1251, in London, he's just opened a street food joint GOAT in Boxpark Croydon, and is set to present his food at major meat festival, Meatopia (August 30 – September 1).
Cochran is best known for his stint on BBC Two's Great British Menu last year, during which he was crowned 'champion of champions' for his mushroom dish 'Ceptional', a tribute to NHS staff who cared for his late mother. He also created a huge platter of different cuts of expertly cooked goat for a main course dish.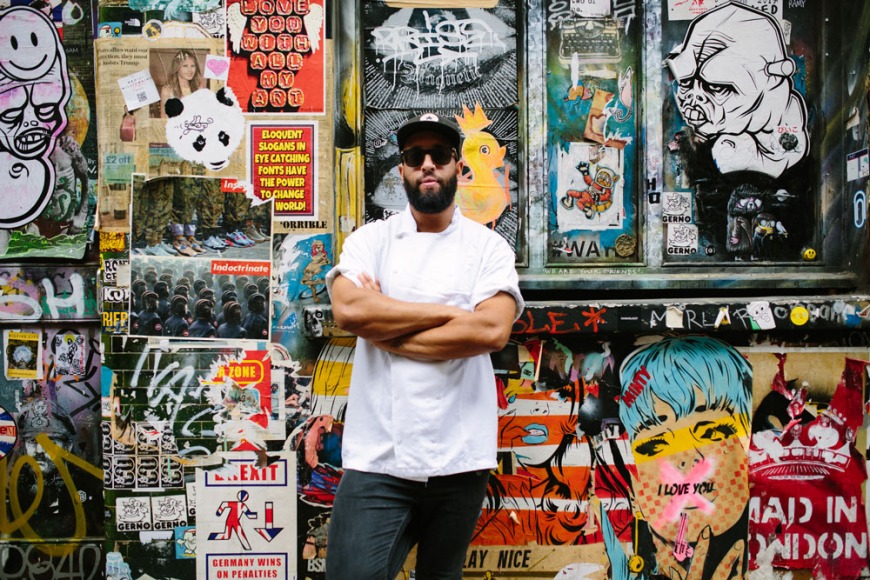 We caught up with him to talk all things meat, and how so much goat is going to waste as a result of the structure of the dairy industry…
Tell us about your new venture, GOAT
"The whole concept is street food; there's a flatbread with a jerk spiced goat shoulder and it's really got some West Indian kind of vibes, with scotch bonnet jam, pineapple and mango salsa, coconut, tamarind yoghurt, corn nuts and coriander cress.
"In my restaurant 1251, the food I do every day is not the food I want to eat every day. For me, it's all about comfort food – buttermilk chicken is my favourite dish, and goat because I can really connect to it and have that nostalgic feel.
SEE ALSO: Top 5 Biryani Spots In Dubai & Sharjah - According To Experts
"I'm half West Indian, my mum's from a small island called Saint Vincent, and my dad's from Scotland [although Cochran grew up in Whitstable, Kent]. Goat is a widely known West Indian ingredient, and so is jerk spice, so we basically spice up a goat shoulder – and we use nanny goats as well."