12 Of The Best Beauty Products With SPF
And they're all available to shop online in Dubai...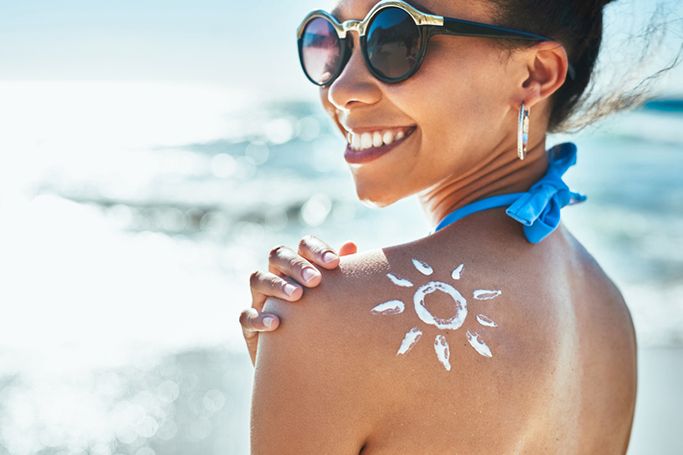 With the Dubai heat rising, including sun protection in your beauty routine is essential. However finding makeup which protects your skin from sun damage, without comprising on beauty, can be difficult. That's why we've highlighted our pick of the best SPF beauty products that you can buy at UAE online beauty stores.
Delivered straight to your door in Dubai, these beauty must-haves have broad spectrum sunscreen protection which helps to protect you from harmful UV rays and potentially skin cancer, as well as preventing wrinkles! Living in Dubai's hot climate, it's even more important to fill our makeup bag with SPF products that have anti-aging properties and full protection against the sun –we know the struggle is real!
Luckily more and more beauty brands are including SPF in makeup for all skin tones, as you may not even realise that you're favourite makeup product has already got you covered.
So, from finding the perfect base with built-in sunscreen, to tinted moisturisers and lip balms with SPF, here are 12 beauty products with SPF protection from Dubai online beauty stores –which you'll definitely need for the Dubai summer ahead!
#1 Shiseido Liquid Foundation
Product: UV Protective Liquid Foundation
Price: AED 201
SPF: 30
Best for: Lightweight with high UVA/UVB sun protection and a luminous finish, also has antiaging benefits.
Available from: sephora.ae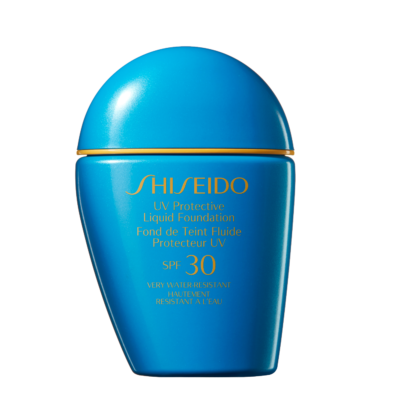 #2 Lanolips Tinted Balm
Product: Rhubarb Lip Shade
Price: AED 43.81
SPF: 30
Best for: Non-stick lip gloss which hydrates lips and deepens the natural lip colour.
Available from: lookfantastic.ae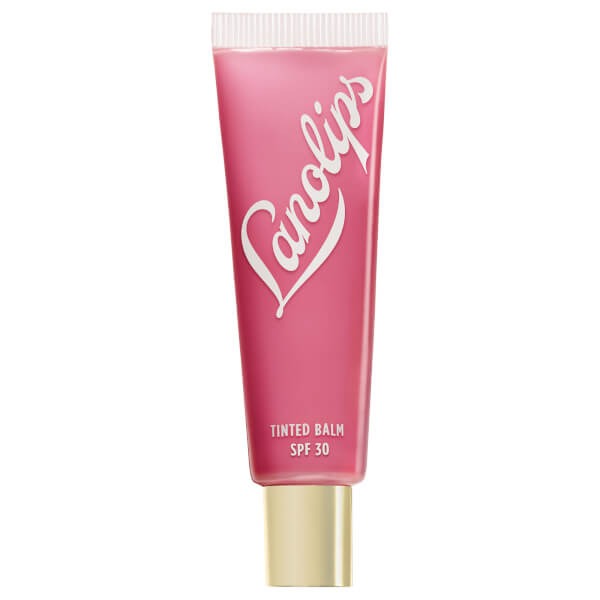 #3 bareMinerals Original SPF 15 Foundation
Product: SPF Foundation in Various Shades
Price: AED 114
SPF: 15
Best for: Weightless, buildable formula with sheer to full coverage and still a bare skin feel.
Available from: lookfantastic.ae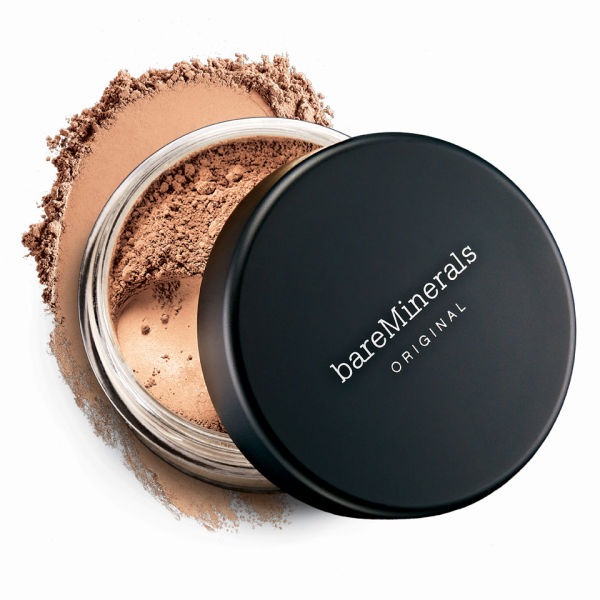 #4 NIP + FAB No Needle Fix Cream
Product: SPF Moisturiser and Day Cream
Price: AED 165
SPF: 50
Best for: Targeting fine lines and wrinkles to soften their appearance whilst also bringing moisture to the skin and providing UV ray protection, leaves a radiant shimmer.
Available from: namshi.com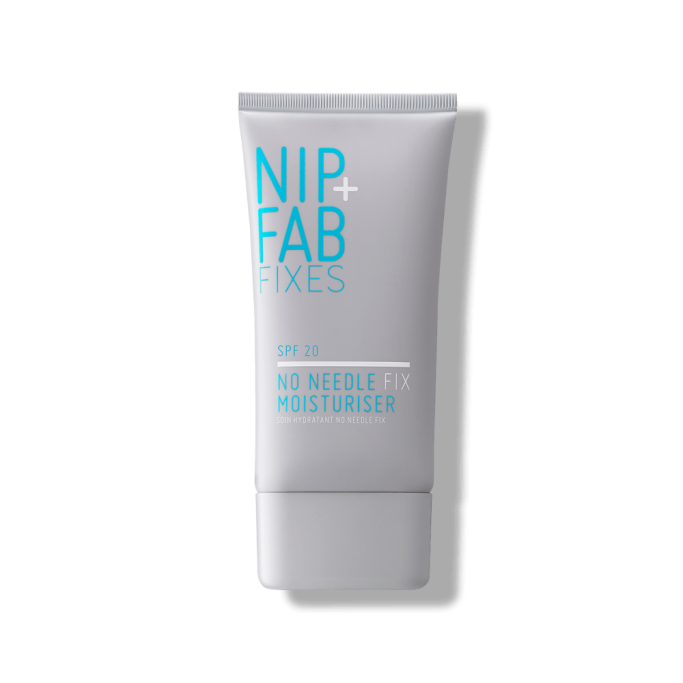 #5 Benefit Air Patrol Primer
Product: Light BB Cream Eyelid Primer
Price: AED 149
SPF: 20
Best for: Helps to guard your delicate eyelids against the sun, smoke and pollutants, and also extends the wear of eye shadow for long-lasting colour.
Available from: namshi.com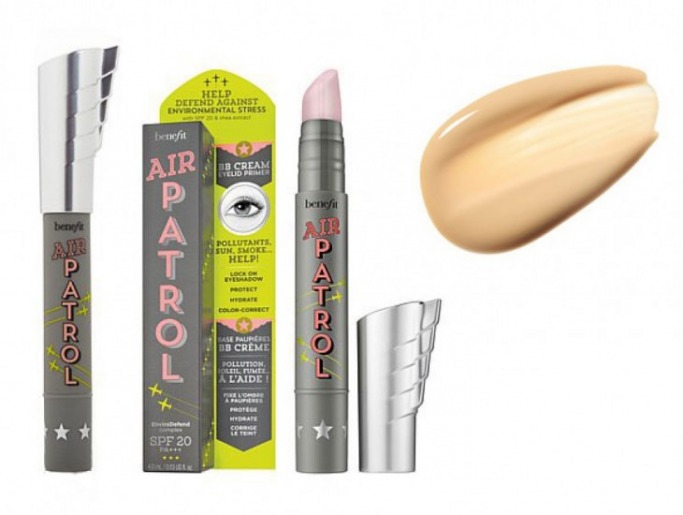 #6 Perricone MD No Bronzer Bronzer
Product: Contouring Bronzer
Price: AED 155.70
SPF: 30
Best for: Helping to brighten and diffuse imperfections, the bronzer is perfect for adding depth to the forehead, cheekbones and jawline.
Available from: lookfantastic.ae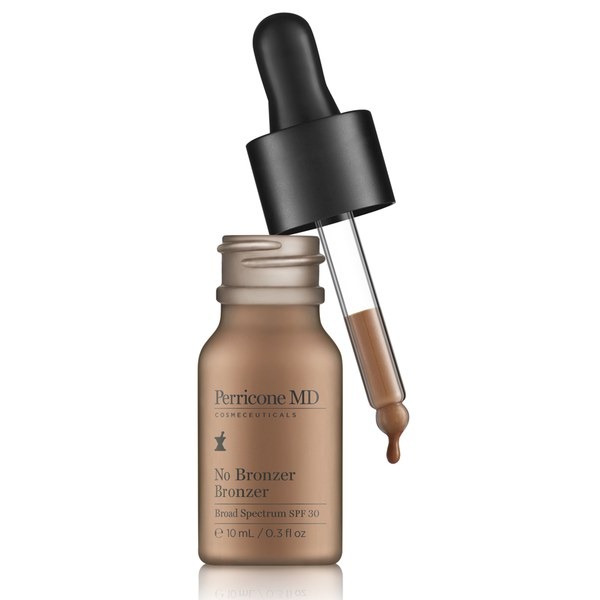 #7 Urban Decay Naked Skin One & Done
Product: Hybrid Complexion Perfector
Price: AED 166
SPF: 20
Best for: Combines all the benefits of skin treatment and protection with the coverage of a sheer foundation.
Available from: sephora.ae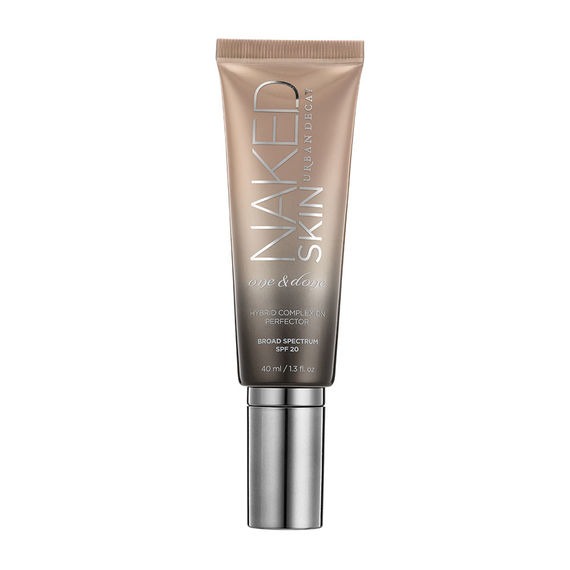 #8 Marc Jacobs Lip Lock Moisture Balm
Product: Lip Balm
Price: AED 116
SPF: 18
Best for: Hydrating lips with a rich, buttery formula and protecting lips from UV rays.
Available from: sephora.ae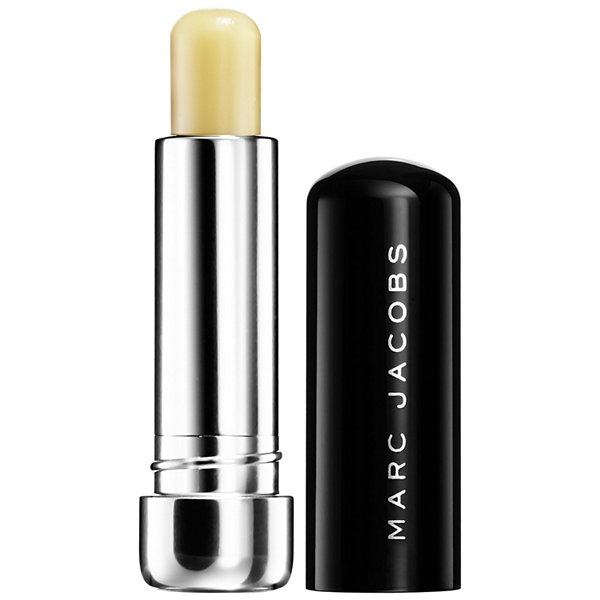 #9 Chantecaille Just Skin Tinted Moisturiser
Product: Anti-Smog Tinted Moisturiser
Price: AED 292
SPF: 15
Best for: A flawless base which provides hydration, sun protection and foundation-like buildable coverage.
Available from: lookfantastic.ae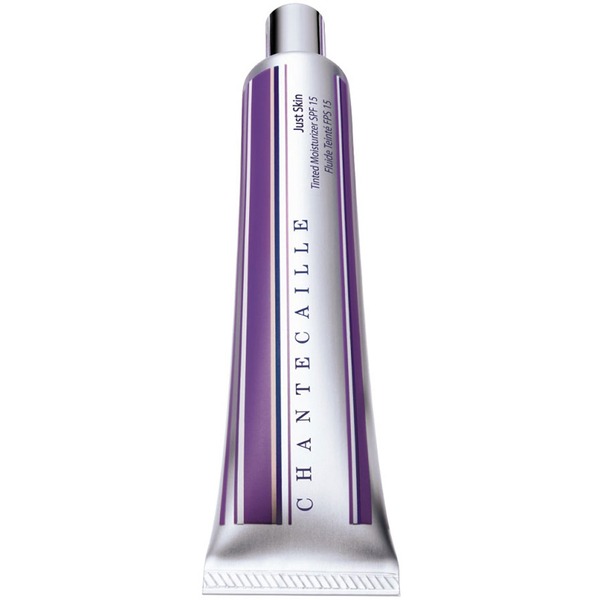 #10 Bondi Sands Everyday Gradual Tanning Milk
Product: Self-tanning Moisturiser
Price: AED 65
SPF: 15
Best for: Sun-kissed colour without the damage to your skin, it's streak-free, natural looking and quick-absorbing.
Available from: lookfantastic.ae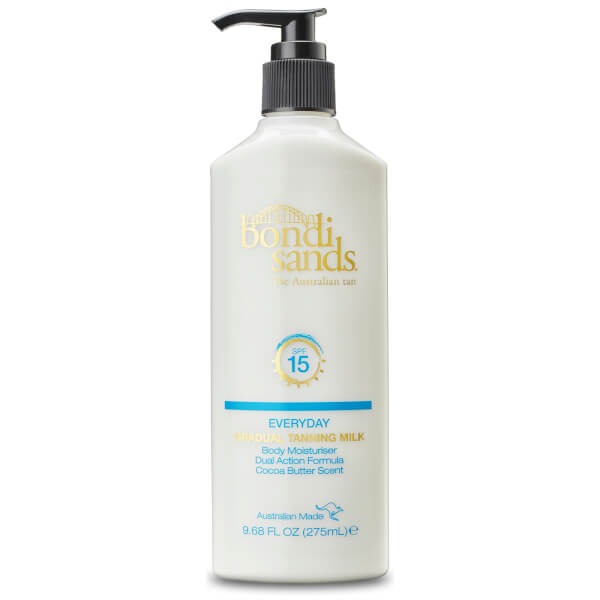 #11 Diorskin Forever Compact Flawless Perfection Fusion
Product: Dior Compact Foundation
Price: AED 225
SPF: 25
Best for: Melts weightlessly into skin, matte finish for smooth, healthy looking skin with no pigments and the perfect glow.
Available from: namshi.com

#12 NARS Radiance Primer SPF 35
Product: Face Primer
Price: AED 190
SPF: 35
Best for: Revives dull, fatigued skin instantly and has broad spectrum protection. Prolongs and enhances the look of makeup.
Available from: sephora.ae