5 Celebrities Who Are Bang On Trend With This Hairstyle
We're loving Bella Hadid, Rosie HW and Selena Gomez with bangs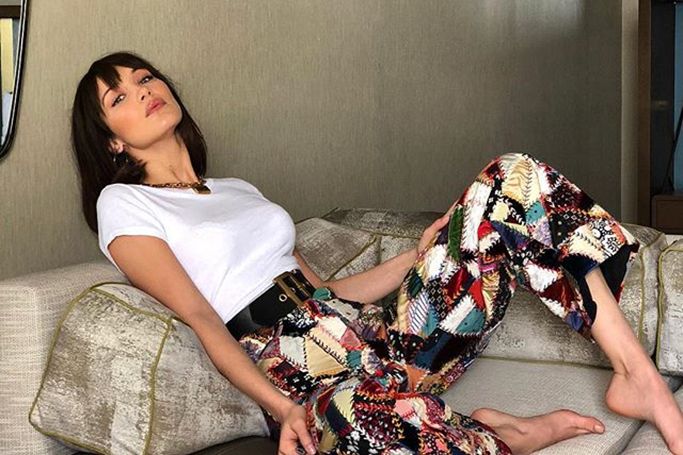 Image credit: Instagram/@bellahadid
Celebrity hairstyles in 2018 are featuring some bold chops with the hot trend of fringes and bangs, which we totally predicated in our 10 haircuts you need to try in 2018 feature –just saying!
After Bella Hadid recently showcased her new face-framing fringe on Instagram, the half-Palestinian supermodel has fans and followers requesting bangs at the hair salon as we speak! Her shaggy trim gives a fresh new look to her brunette long-bob, as we love the blunt bob with bangs trend on Bella Hadid. Can she get anything wrong?!
But, Bella Hadid wasn't the first celebrity to get a fringe in 2018, as Selena Gomez and Rosie Huntington-Whiteley already beat her to the chop at fashion weeks. As actresses Lily James and Emma Watson also displayed their celebrity fringe cuts on the red carpet during awards season.
From curtain bangs to super short fringes, here are 5 celebrities who are bang on trend with this stylish haircut that you might want to try this spring...