6 Make-up Tips for People Who Wear Glasses
Expert advice to help you complement your frames, and your face.
Posted on
15 January 2020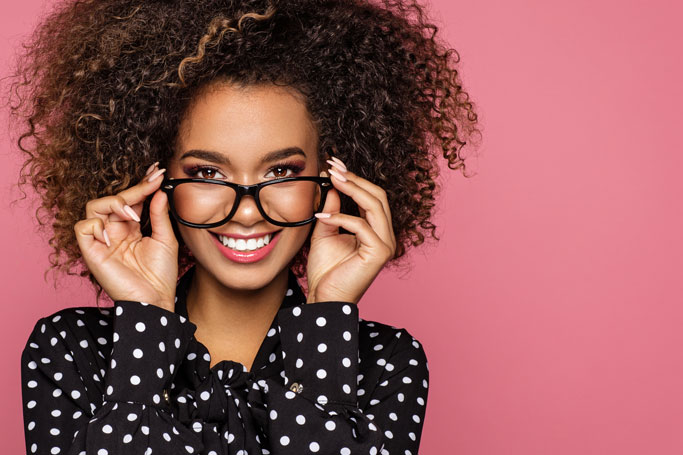 Whether you're a long-time glasses-wearer who just got some new frames, or you recently got your first prescription lenses, it can be tricky to work out how to tailor your make-up to your specs.
Some lenses will magnify your eyes, while others will make them seem smaller, plus the shape of your frames can have an impact too.
SEE ALSO: 7 Eyeshadow Mistakes and How to Avoid Them
Lynn Gray, a beauty expert from Mavala, says it's not just about how you adorn your eyes – the other elements of your make-up are just as important. Here, she offers six tips for glasses-wearers to optimise their make-up look…