8 Beauty Products We're Going Bananas For
Bananas are good for our diet, but great for our skin!

Image credit: Instagram @dianewithonen
Bananas are just as beneficial to our skin, as they are to our bodies. The fruit contains many nutrients including vitamin E, which makes bananas moisturising –so applying banana-based products to your skin and hair keeps them in great condition.
With the extreme heat and constant A/C in Dubai, we need as much moisturising magic as we can get (sigh, Dubai beauty problems), so bananas could be exactly what we need to add to our beauty routine. They also leave the skin and hair smelling fruity and fresh –bonus!
Skin-care experts have been making DYI banana masks for years, but it appears that beauty brands have just caught on to this industry secret and now the beauty world is going bananas for bananas (sorry for the bunch of puns to come). The superfood is definitely having a moment in natural and organic beauty shops in Dubai and beyond, as we've been sourcing the best banana beauty buys we can find in the cosmetics market.
These Banana-infused skin-care products contain all the goodness you need to keep your skin, lips and hair conditioned and shimmering, no matter how bad the sand storm! We definitely find this beauty trend a-peeling, here's our pick of the 8 best banana beauty products…
#1 Lush Cosmetics Sympathy for the Skin
Price: AED 110
If you want to try subtle elements of banana then this beauty buy is for you. It has a cocoa butter base with notes of vanilla and sandalwood. The formula is fresh is of full of organic bananas and almond oil, which creates a creamy body lotion aimed at hydration.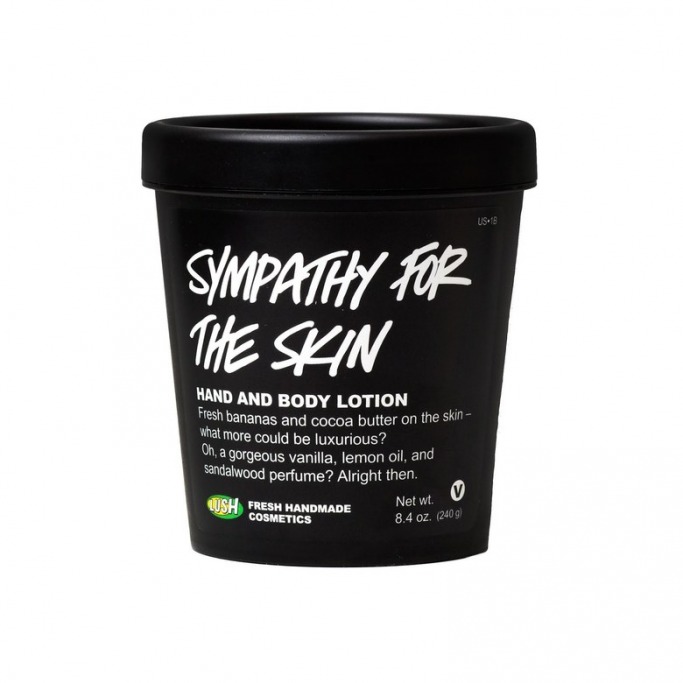 #2 Banana Body Yogurt , The Body Shop
Price: AED 55
This lightweight formula provides 48 hours of moisture, the scent is super delicious and it absorbs effortlessly into the skin. The vegan gel-cream is enriched with Community Trade organic banana puree and organic almond milk, so it's guilt-free goodness for your skin.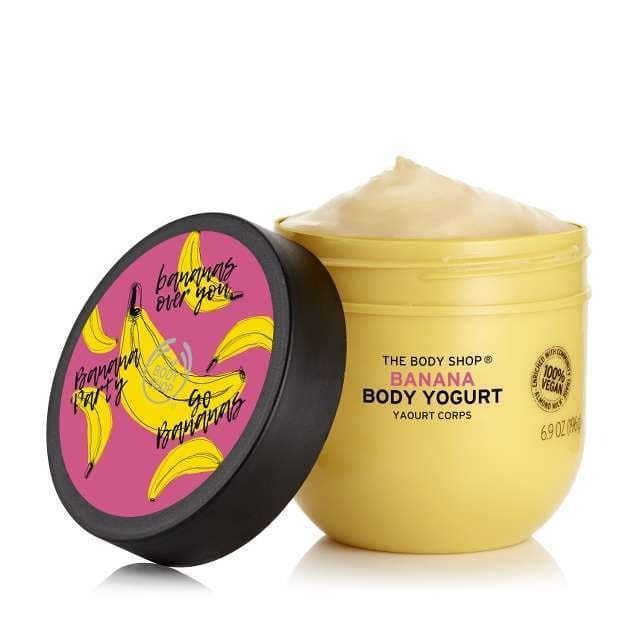 #3 Sephora Collection Banana Lip Balm
Price: AED 22
If you're fan of the yummy banana flavour then your lips will love this! But its fruity taste isn't the only benefit to this balm, as it's also super nourishing without being too sticky or glossy. Perfectly pocket-sized, we're taking this beauty buy everywhere!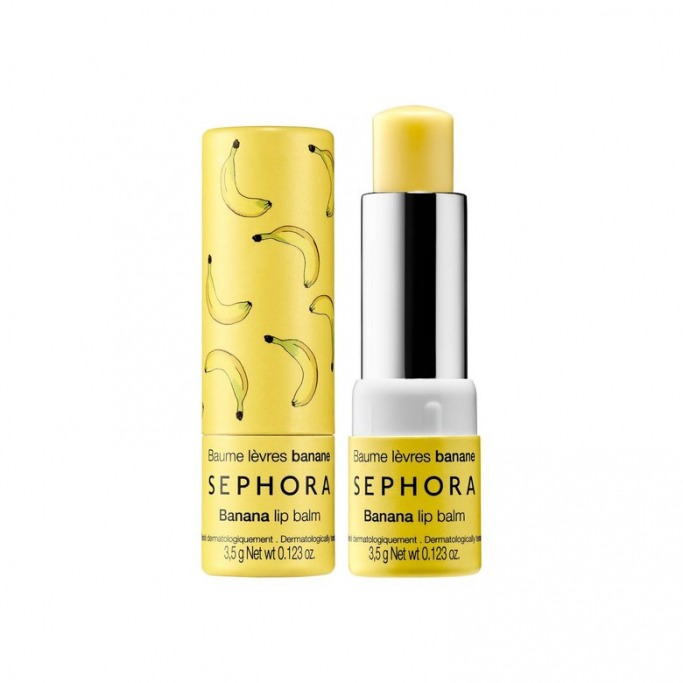 #4 Ole Henriksen Banana Bright Eye Crème
Price: AED 140
A hot-seller and favourite on the beauty scene, this eye cream contains vitamin C which helps to brighten skin, while collagen works on firming up the area. It also hydrates and smooths skin, and doubles up as a concealer, with a natural colour-correcting effect on dark circles –no wonder it is selling out everywhere!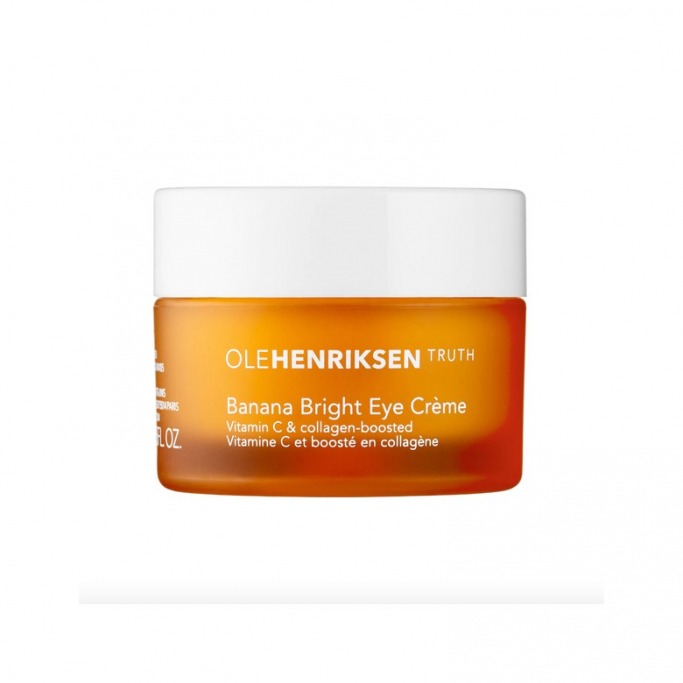 #5 Banana Truly Nourishing Hair Mask, The Body Shop
Price: AED 66
This once-a-week treatment leaves hair feeling intensely nourished from root-to-tip. Locks look less frizzy and instantly shinier, which is a must in the Dubai humidity. It's also full of Community Trade natural-origin ingredients from Ecuador, Brazil and Peru, is 100% vegan.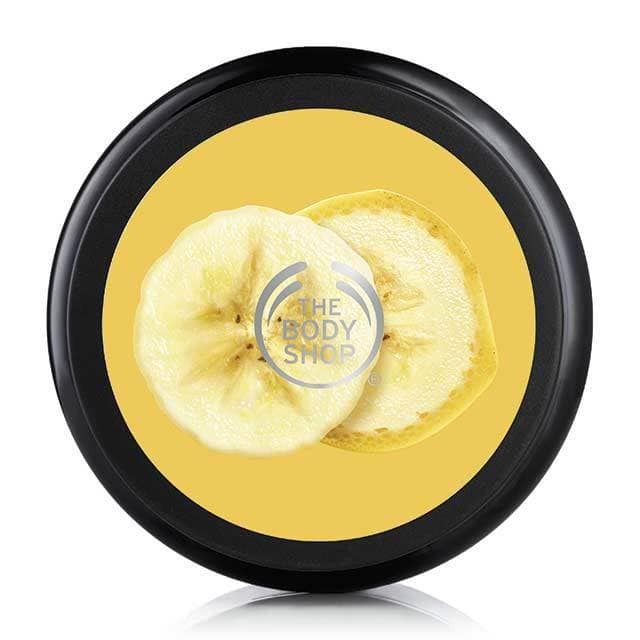 #6 Banana Slice Mask Sheet
Price: AED 16
You can effortlessly order this moisturising mask on Nisnass, as the beauty buy has just as much goodness for your skin as DIY banana masks do, but for half the price and minimal effort. The KOCOSTAR Banana Slice Sheet Mask contains 10,000 ppm of banana extract, which is rich in vitamin C and leaves skin super healthy.

#7 Lush King of Skin Body Butter
Price:AED 84
This one might look like pasta, but it smells of bananas, avocados, oatmilk and butters –which give your skin some much-needed nourishment. The banana's natural emollients help to sooth and hydrate the skin. Use it like a bar of soap over clean, wet skin and then rinse off while your skin hydrates.

#8 Lanolips Banana Balm Lip Sheen 3-in-1
Price: AED 45
This award-winning lip balm works to condition, smooth and add sheen to your pout. The luxurious, creamy formula is enriched with natural banana extract and an array of vitamins, minerals and antioxidants to help protect skin from environmental stresses. It leaves lips luscious and healthy-looking.