Dubai-Based Beauty Entrepreneur Huda Kattan Is Worth More Than Beyoncé
The founder of Huda Beauty is one of America's richest self-made women…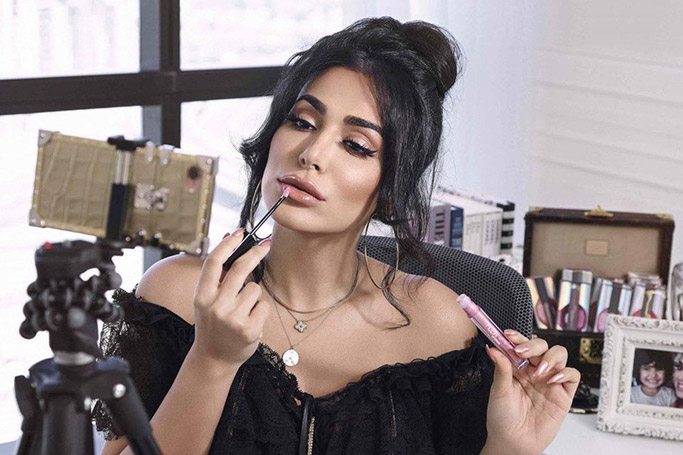 Forbes Magazine has released the 2018 list of America's richest self-made women, which revealed that Kylie Jenner is set to become the youngest self-made billionaire in history, as Dubai-based beauty entrepreneur, Huda Kattan, also made the list of high-profile women. According to Forbes, Huda Kattan has an estimated net worth of $550 million US dollars, which is more than Kim Kardashian, Beyoncé and Taylor Swift.
Huda Kattan started as Hollywood makeup artist with a beauty blog and a passion for cosmetics. But, today she has 26 million followers on social media, a billion-dollar cosmetics brand and even a reality TV show called "Huda Boss." As the founder of Huda Beauty, Kattan's brand sells more 140 beauty products worldwide, as the beauty mogul plans to take the Huda Beauty even higher –as if being one of America's richest women wasn't enough!

Instagram/@hudabeauty
Huda Beauty has become a cult-favorite makeup line across the globe with lashes, liquid lipsticks, eyeshadow and highlighter palettes, foundation with a diverse shade range, and the newly-launched Easy Bake baking powders –as the brand's annual sales continue to soar, Huda's own popularity also increases!
Next for Huda Beauty are brows, apparently! Next for Huda Kattan, No 37 on the list of America's richest self-made women…who knows!

Instagram/@hudabeauty