Gigi Hadid Maybelline Collection Is Finally Available To Buy In Dubai
The Gigi makeup is jetsetting to the Gulf!
Posted on
19 February 2018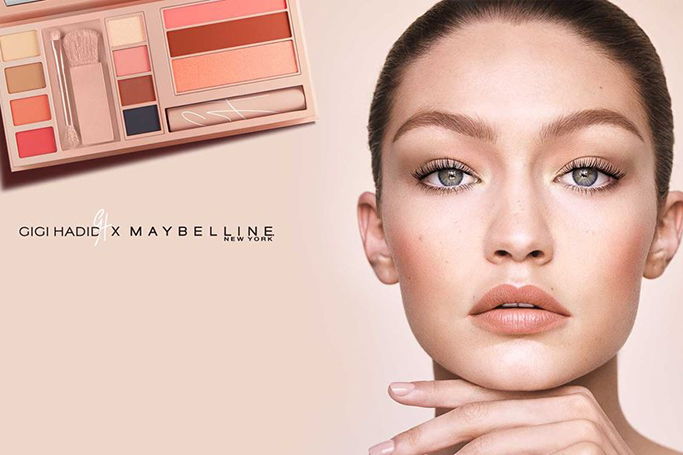 It's been a long wait for the Gigi Hadid X Maybelline collection to be available to buy in Dubai and UAE, after the collection was launched in October 2017. As we've patiently browsed everything from the Gigi Hadid Tinted Primer to the multi-purpose Jetsetter Palette, last week we got the Gigi Hadid news we've been waiting for.
Whilst Gigi impressed on the runways of New York Fashion Week, beauty fans in Dubai were excited to learn that Gigi Hadid's Maybelline makeup line is now available to buy in the UAE exclusively through online beauty store Boutiqaat, which delivers across the Middle East.
As we're tipping the Gigi Hadid X Maybelline Eye Contour Palette in Cool as ewmoda's top beauty buy of the week. Priced at AED 112 the cool Gigi eye shades create a natural eye contour look in four easy steps. From Gigi's limited edition East Coast Glam Collection, this palette defines, deepens and widen eyes, as we love the shades of this striking yet natural makeup look.