Instagram Star Huda Kattan Shares Her 6 Skincare Products She Can't Live Without
The beauty boss spills on her daily routine
Posted on
22 January 2019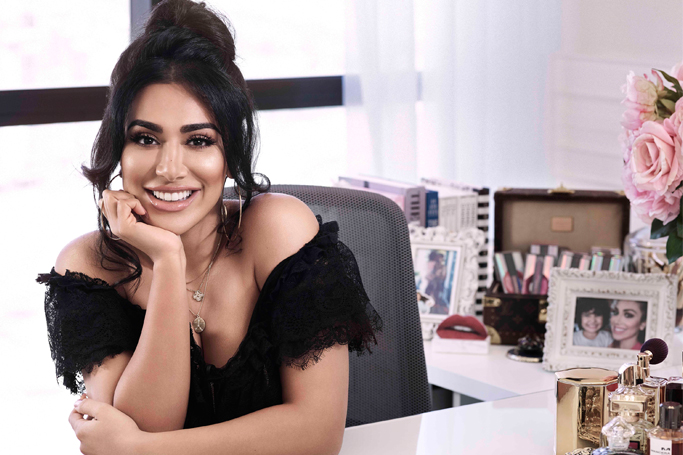 To her legions of fans, Huda Kattan is best known for her impeccable make-up skills.
The 35-year-old trained as a make-up artist before starting a beauty blog that evolved into the wildly successful Huda Beauty brand.
Now the Dubai-based mogul has 31.5 million Instagram followers and nearly 3 million YouTube subscribers who tune in to watch her create a perfectly blended smoky-eye or contoured lipstick look.
SEE ALSO: How to get and maintain icy blonde hair
But as well as make-up techniques, fans are equally keen to know how the businesswoman looks after her skin.
"I get asked about skincare all the time," Kattan tells me when visiting the UK to promote her new Kayali fragrance range.
"A lot of people struggle with skin, especially when you wear so much make-up, and there's your hormones.
"People travel more now, there's so many things we're exposed to."
The cosmetics queen is using her skin expertise to formulate her own skincare products, set to launch in 2019, "if everything goes as planned".
"It's going to be very targeted and very specific. It's not going to be a full, huge range," she explains.
SEE ALSO: The truth about 24 carat gold beauty products
In the meantime, we wanted to know what Kattan uses for her own healthy-looking complexion, and as you might imagine, for a multi-millionaire CEO, it involves some seriously posh products.
Here are Huda Kattan's six skincare essentials…
1. Anti-oxidant serum
"There are a few products from SkinCeuticals I can't live without, like their C E Ferulic oil. Oh my God, it's so good, I can't live without it," Kattan says.
The potent serum combines vitamins C and E with ferulic acid (an organic compound found in plant cell walls) to deliver a triple hit of skin-boosting antioxidants.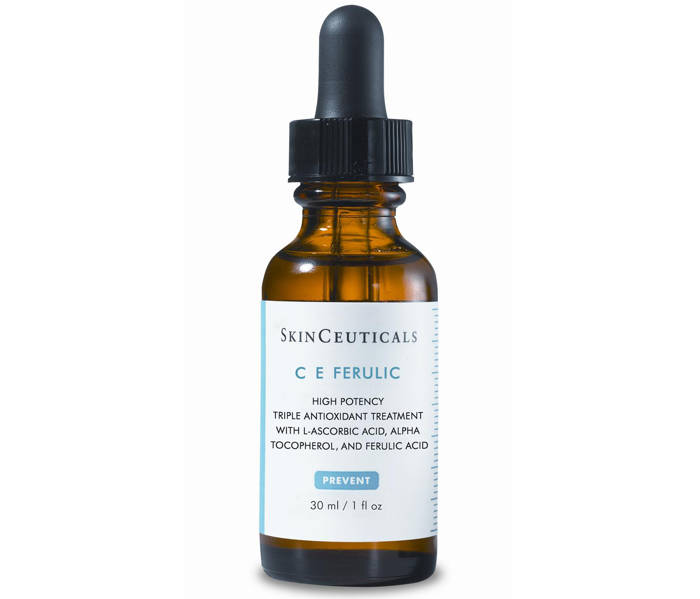 SkinCeuticals C E Ferulic, £135
2. Anti-ageing serum
"With Guerlain, I can't use all their products because I do break out from some of them being so rich, but their Orchidee Imperiale serum is divine. My husband uses it, I use it, my sisters use it – it's the best.
"Apparently it's the one that you're supposed to use before your wedding because it makes you glow. I use it every day now. I buy it in the airport."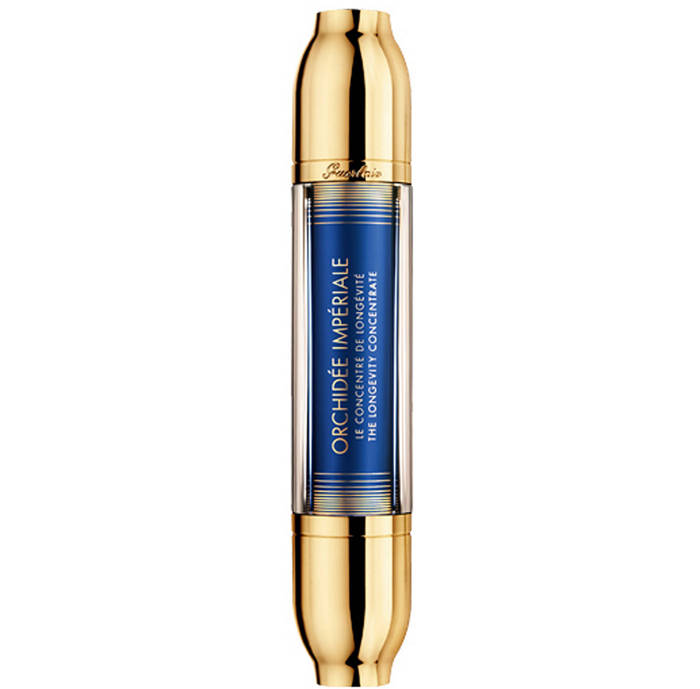 Guerlain Orchidee Imperiale The Longevity Concentrate, £310.50, Escentual
3. Face oil
"Ren Rose Oil is something I've sworn by for so long," Kattan says.
Containing rose, carthame (a yellow, thistle-like plant) and sea buckthorn oils, a few drops of this silky formula is designed to hydrate and smooth your skin.

Ren Rose O12 Moisture Defence Oil, £42
4. Eye cream
"I feel like Anne Semonin is such an underrated brand; a lot of people don't know about it. The quality is just impeccable and very effective.
"Her Eye Contour cream is just the best. It's like a gel-water texture, and it's amazing. I love it."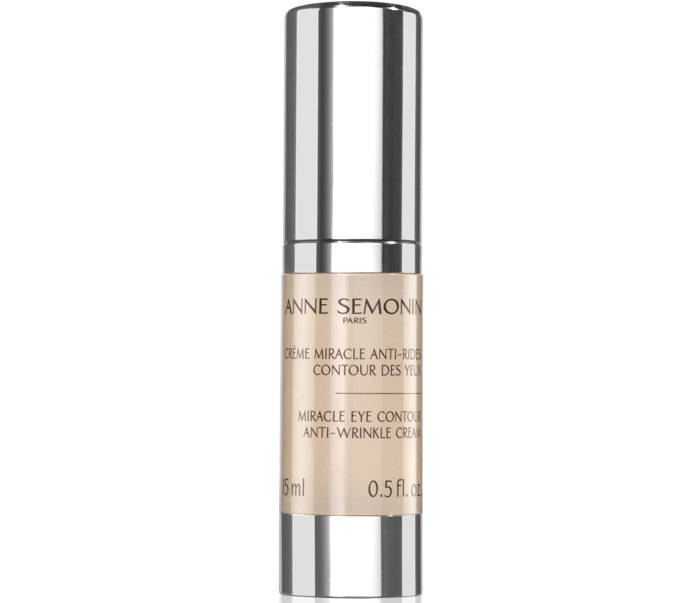 Anne Semonin Miracle Eye Contour Anti-Wrinkle Cream, £110
5. Face cream
"I just recently started using Dr Barbara Sturm too. I love her stuff.
"The Face Cream is really nice, I use it when I travel. And she's really good for acne-prone skin."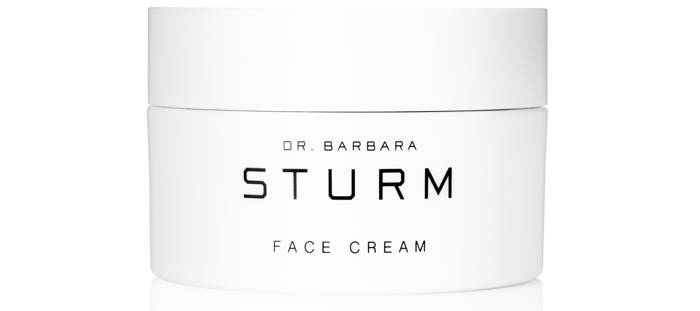 Dr Barbara Sturm Face Cream, £132, Space NK
6. Moisturiser
Alongside all those premium picks, there is one more affordable product Kattan recommends, a cult French pharmacy favourite: "Embryolisse, I can't live without. I actually use the concentrate, I love it for when I have dry skin."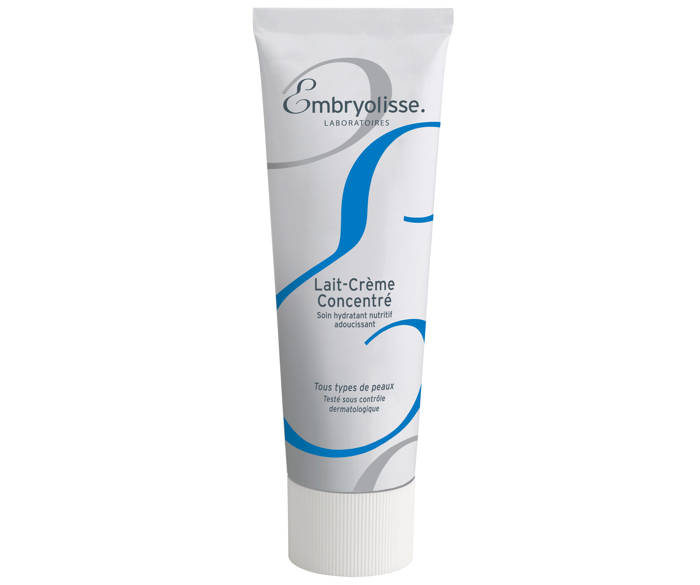 Embryolisse Lait-Crème Concentré Nourishing Moisturiser, £13, Boots