Meet The Makeup Artist Who Uses Real Bugs On Her Face
No it's not Halloween!
Posted on
11 January 2018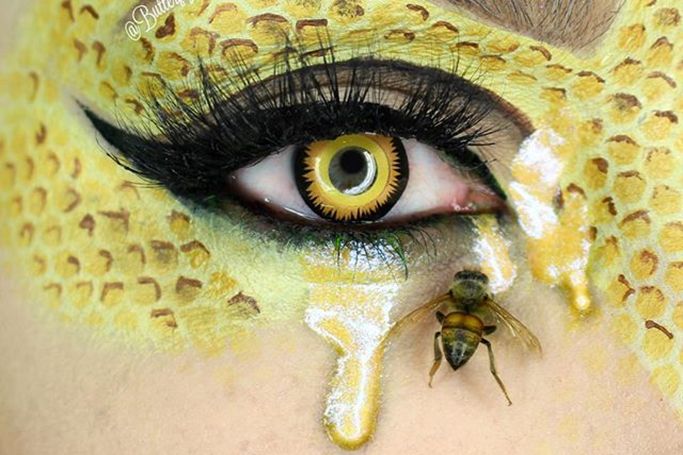 Image credit: Instagram/@butterflyjasmine49
Is this the weirdest beauty trend yet?!
Beauty followers are freaking out after discovering this makeup artist's insect eye series on Instagram. Makeup artist Jasmine, who goes by the Instagram handle of @butterflyjasmine49 creatively or creepily, incorporates dead insects and bugs into her makeup looks by placing the real creatures on her face!
Although the makeup is stunningly perfected with skill and flair, we're still a little disturbed by the beetles, grasshoppers, bees, mealworms and spiders on her skin! Nonetheless, Jasmine's wild and crazy idea has earnt her some recognition with a rapidly growing following of 55K on Instagram.
We'd also like to point out that the bugs and creepy crawlies were apparently already dead before being used for their artistic display, as no creatures were harmed for makeup!
So here are the creepiest, the prettiest and the weirdest makeup looks from @butterflyjasmine49's real bug makeup (try not to scream)…