This Dubai Blogger Beat 100,000 Others To Become The Face Of Marc Jacobs Beauty
Her eyeliner could give Adele a run for her money.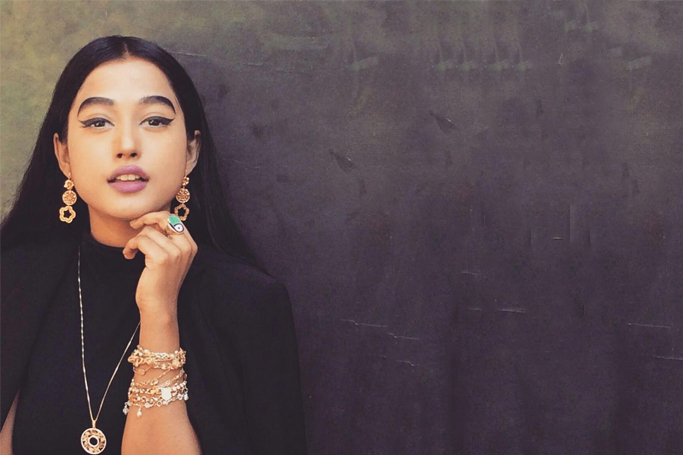 image credit: @therjacobs/Instagram
Say hello to 23-year-old Rhea Jacobs - one of the 5 winners of the #CastMeMarc competition held by Marc Jacobs Beauty. The #CastMeMarc competition invites hopefuls from around the world to become the face of the brand.
Rhea only had 1,000 followers at the time she applied and was up against over 100,000 entrants, but her beauty and individuality shone through it all. She was the only beauty blogger from the GCC to make it to the top 10, eventually bagging one of the 5 spots after a gruelling competition at the Marc Jacobs headquarters in New York.
We recently caught up with the stunning blogger for a tête-à-tête. Check out what she has to say below.
Firstly, congratulations on becoming the new beauty ambassador of Marc Jacobs Beauty. How do you feel about this awesome accomplishment?
Rhea: I feel incredibly grateful and thankful; it reassures me that we all have to believe and pursue our dreams. I was up against some of the most talented and gorgeous artists from around the world, just being amongst them was a true learning experience that will always be a part of me.
What ignited the passion for beauty in you?
Rhea: My first beauty memory transpired when I was about 5/6 years old, I remember watching my mother dressing up for work. I watched her brush her long black hair, putting on her maroon lipstick and applying her jet-black eyeliner looking like a complete vision. It made me want to look like her - strong & empowered but yet so beautifully feminine. Even at that age, I remember painting and drawing for hours, I was so fascinated by colours!
Thus began my journey into the world of beauty and fashion. Later on, I realised art wasn't just limited to a piece of paper, it could be expressed in beauty and fashion too.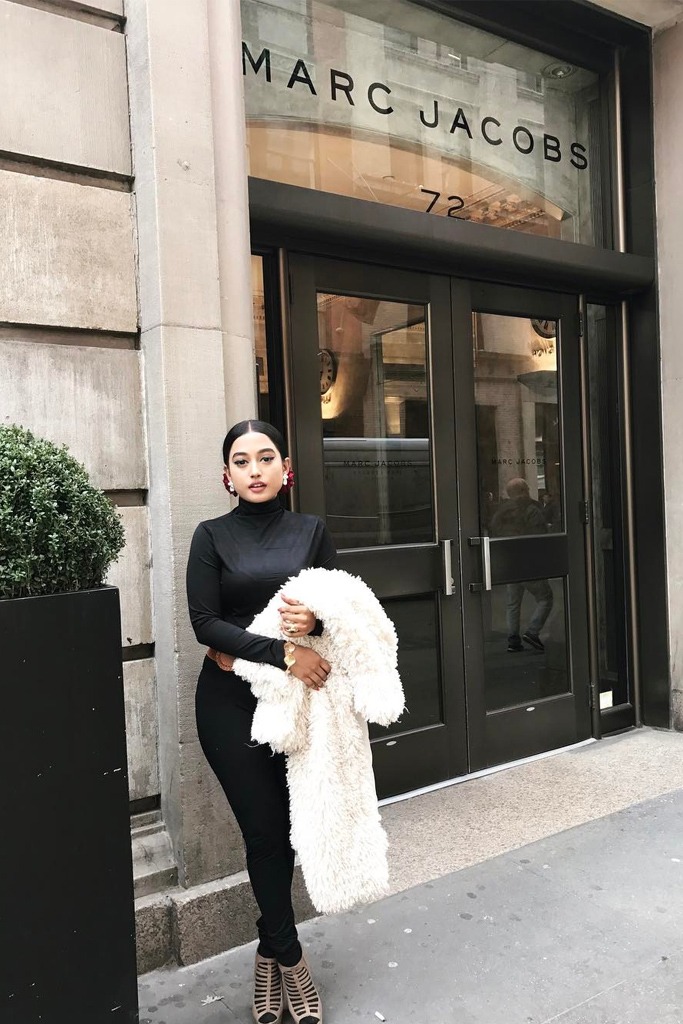 image credit: @therjacobs/Instagram
What made you decide to become a beauty blogger?
Rhea: Up until a few months ago I was a student. I graduated in November 2016 with a BA Honors in Fashion Design. My journey in fashion and beauty blogging began 5 months ago because I felt the need to creatively challenge and express myself hence blogging and influencing became my platform. As an artist expressing myself through different mediums was the direction I wanted to go in.
Marc Jacobs Beauty chose you from a 100,000 other applicants even though you only have less than 2,000 followers. What do you think set you apart?
Rhea: To be honest one just has to believe in their dreams, put in their very best & watch it manifest into reality. Your individuality has to always seep through in everything you do, setting you apart.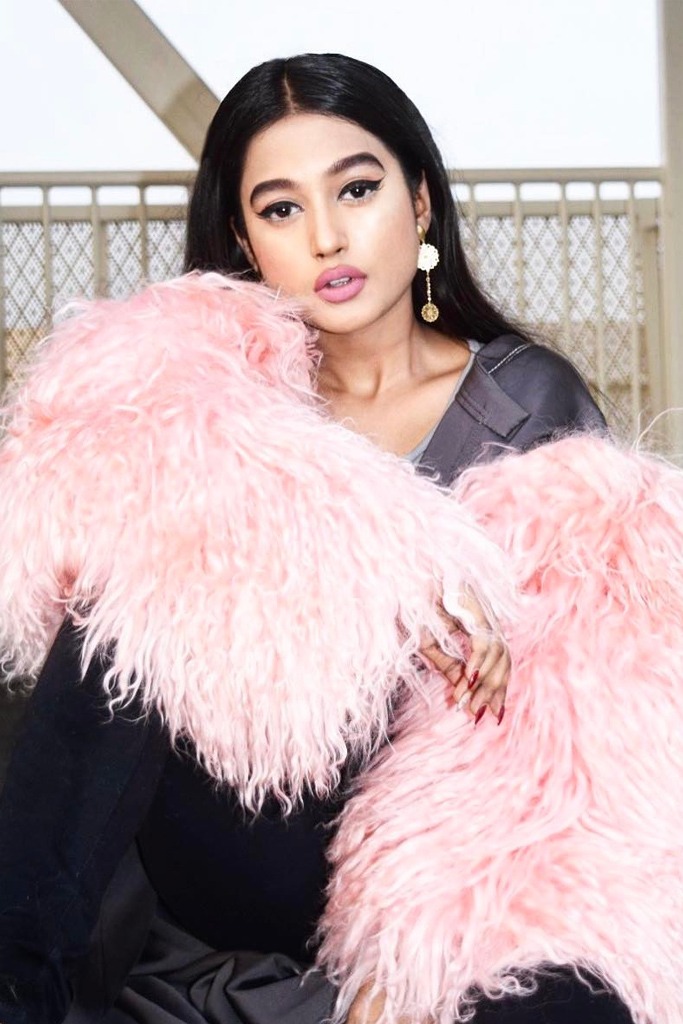 image credit: @therjacobs/Instagram
As a top 10 finalist, you got to fly down to New York to meet Marc himself. What was that experience like?
Rhea: It was one of the most Inspirational moments of my life; meeting the king of fashion at his headquarters in New York was truly surreal. I learned so much that day; Marc is truly a visionary & a trailblazer! What stands out most is his ability to see beauty in the ordinary and transform it into a timeless piece of art. His kindness and humility toward each and every one of us is something I will always remember.
What can we expect from you as the beauty ambassador of Marc Jacobs Beauty?
Rhea: In addition to being a Marc Jacobs Beauty representative, it involves giving the world an exclusive insight into the world of Marc Jacobs and blending in tips from professionals with my own style to showcase tutorials, tips, exclusive features, photo-shoots and interviews. It's going to be a fun ride and we invite you to join us!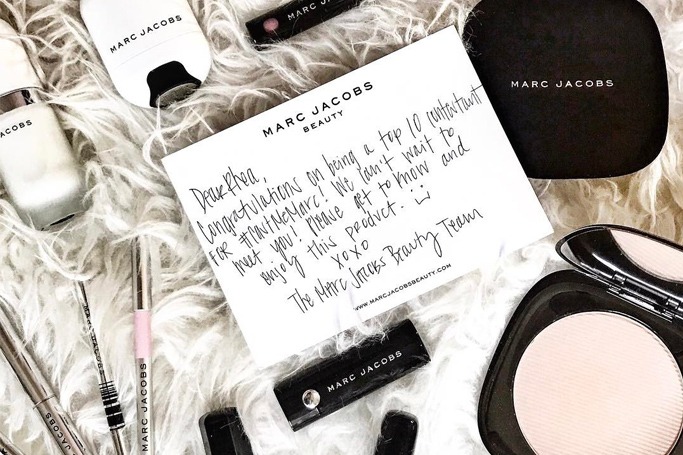 image credit: @therjacobs/Instagram
Your winged eyeliner could give Adele a run for her money...how do you do it?
Rhea: Just wing it! (JK), the technique is to follow the organic shape of your eyelid and to be bold with the application. I'll be doing detailed tutorials on the same, so do subscribe to the Marc Beauty YouTube Channel for some exciting makeup tips.
What are the 3 makeup products you can't live without?
Rhea: The Marc Jacobs ReMarcable foundation is absolutely my absolute go to, it gives you an effective coverage with a minimal amount. I also love the MJ Undercover Coconut Primer and MJ Magic Marc'er.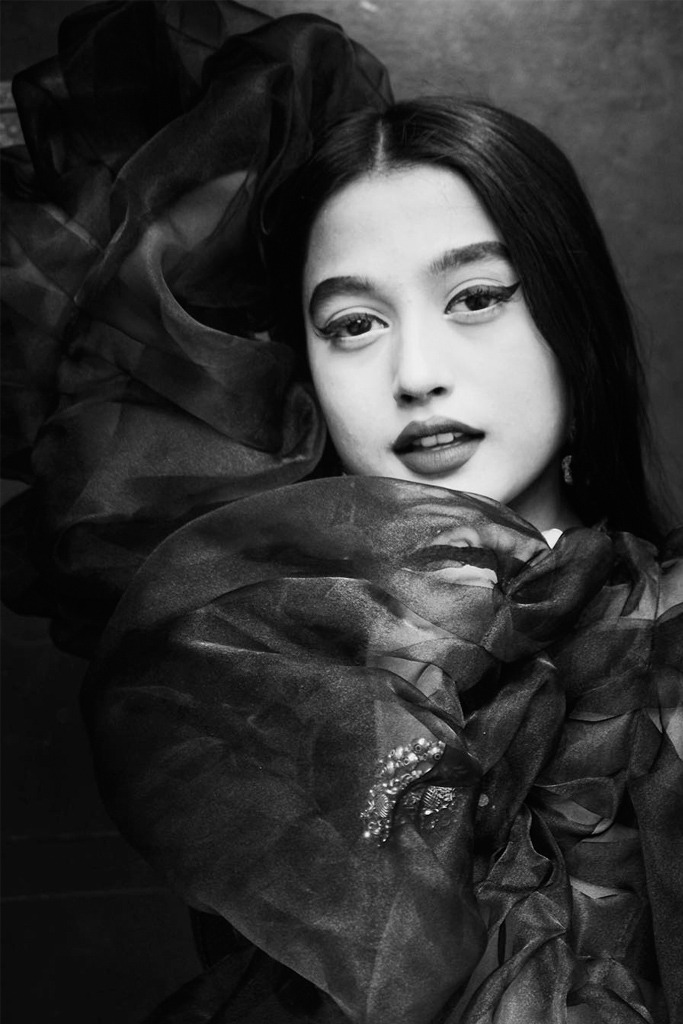 image credit: @therjacobs/Instagram
How do you take care of your skin?
Rhea: Hydration and moisturisation are key when it comes to skin care. I always ensure to remove all my makeup before bed and get enough sleep.
Your Instagram feed looks like a work of art - there are no typical 'Dubai' pics. How did you create such a unique profile?
Rhea: Thank you, it's by Gods grace. I'm basically an artist at heart, individuality and creative expression have to resonate in the final outcome. My work is not what I do, it's who I am.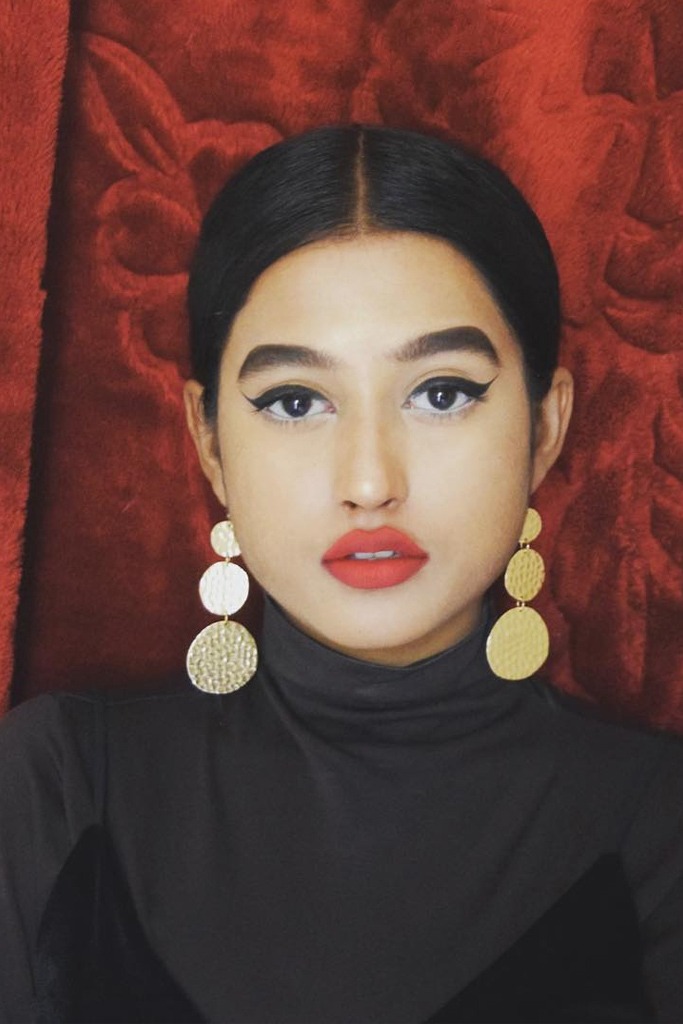 image credit: @therjacobs/Instagram
What tips do you have for someone trying to make it as a beauty blogger?
Rhea: I'm learning along the way too, but the most effective tip I could give somebody is to embrace their individuality and to be fearless and inclined with your identity when it comes to expression throughout their creative journey.
Is it a funny coincidence that your last name is Jacobs?
Rhea: All of us at the Marc Jacobs family and my friends had a laugh about this … we'll have to thank my father for this beautiful coincidence.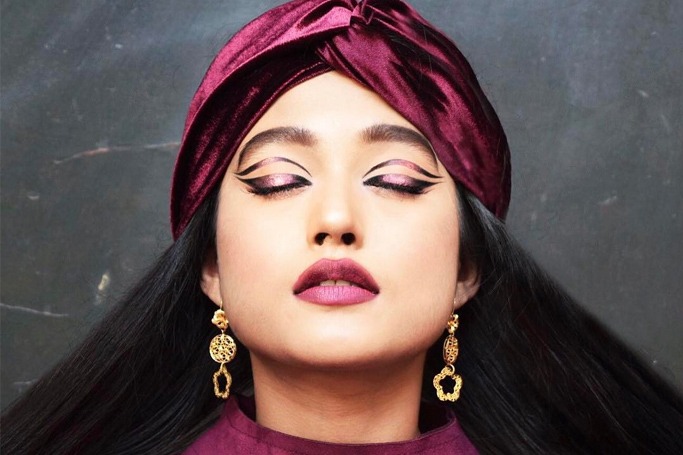 image credit: @therjacobs/Instagram