These are the Beauty Products Experts Think You Should Invest In
And a few to snap up on the cheap.
Posted on
25 February 2020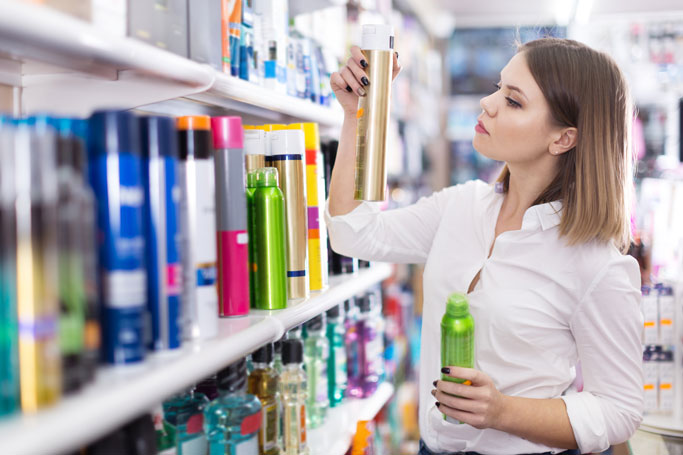 Save your skin and your cash...
With thousands of beauty products on the market and everything from AED24 mascaras to AED714 night creams hailed as "must-haves", it can be hard to know when it's worth splashing some cash, and when it's better to bag a bargain.
While the Kardashians swear by Armani Beauty Luminous Silk Foundation at AED200 a pop, some beauty bloggers and make-up artists claim Bourjois Healthy Mix Foundation is unbeatable – and it's only AED47.56. So who's right?
When should you splurge and when should you save? We asked beauty experts which makeup and skincare beauty products they think is worth investing in. Here's what they had to say…
Foundation
"I would spend more money on a foundation than a concealer because you are looking for much wider coverage from a foundation," says beauty blogger CC Clarke, who has more than 2 million Instagram followers.
"I have found some great budget concealers that have worked just as well for me – Maybelline Eraser Eye Concealer works well with high end foundation, also Urban Decay All Nighter Liquid Foundation is a great investment for the skin."
"A great foundation is always going to be worth the money," says Elisabeth Rilatt, beauty expert at Escentual.com.
"There's often a broader shade choice with more premium foundation ranges, and many will have extra skincare benefits that, if you're wearing it daily, can enhance and protect your skin. I love Guerlain Parure Gold Radiance Foundation SPF30."

Day cream
"Day cream is more important than night cream – during the day you are exposed to UV lights, some harsh weather elements and it's important to protect your skin," says Clarke.
"My advice would always be to get a day cream that is light and has SPF in. Kiehl's Ultra Facial Cream is brilliant and it comes in factor 30."

Antioxidant serums
"A true multi-tasker is worth the investment and vitamin C is just that," says Lisa de-la-Plain, professional beauty therapist and co-founder of Beauty Flash.
"With multiple skincare benefits, vitamin C has the power to repair and protect the skin from UV exposure while brightening, firming and evening out the complexion, leading to a more youthful and radiant appearance.
"Serums typically include a higher concentration of active ingredients to penetrate the skin and target key concerns, such as Balance Me Vitamin C Repair Serum."
"I'm a big fan of good quality oils or serums – I would splurge in this area of beauty as prepping your skin is essential," says make-up artist Amanda Clarke.
"Products with vitamins C and E can help with fine lines and there are wonderful products on the market with plenty to choose from. I spend more on day creams than night, I don't always use a night cream after cleansing and quite like to finish with warm water."

Hair brushes
"A good hairbrush is always a worthwhile investment," says Ceryn Lawless, beauty expert at Escentual.com. "My top recommendation is the Mason Pearson Bristle/Nylon Popular BN1 Brush.
"They may have a luxury price point, starting from £93/AED443, however, these iconic brushes are recommended by top hairstylists. And for a good reason – Mason Pearson brushes are designed to last (people keep theirs for years), detangle effortlessly, stimulate the scalp, and distribute your hair's natural oils, in turn making hair glossier."

Lip balm
"Certain areas are worth targeting with dedicated products – the lips for example," says skincare expert Dr Emma Wedgeworth.
"The skin on our lips is very different from the skin over the rest of our face – less oil glands and a far thinner outer layer. Use a lip focused product to replenish hydration and keep lips conditioned such as Blistex Intensive Moisturiser Hydrating Lip Cream."

Permanent make-up
"Permanent make-up is a great investment," says Laura Kay, permanent make-up expert and founder of Laura Kay London.
"You can have permanent make-up on your brows, lips and eyeliner area with various options available for the desired affect you are looking to achieve.
"Permanent make-up is popular with people with busy lifestyles and is a fantastic sweat-proof solution. The big bonus is you have the advantage of looking camera ready all of the time and you will have the freedom from daily make-up application and you can potentially save a fortune on buying make-up too."