Urban Decay Is Discontinuing Its Iconic Naked Palette
I'm not crying, you're crying!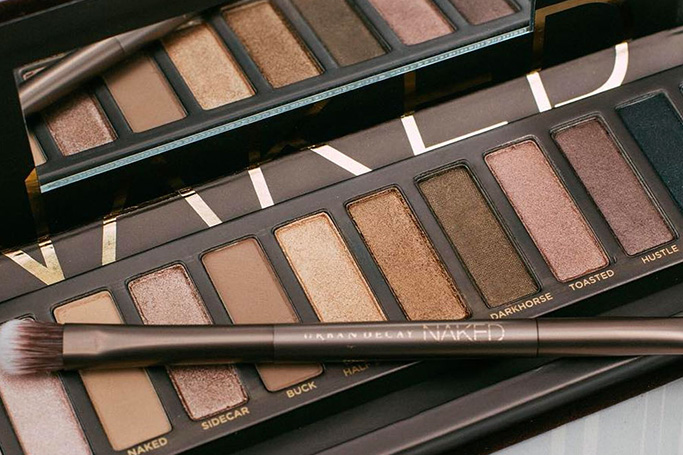 Image credit: Urban Decay
It's the end of an era. Urban Decay's best-selling Naked Palette is to be discontinued and the beauty world is in shock. Introduced in 2010, the original palette has been sold 30 million times, it's inspired endless spin-off palettes and has produced $1 billion in revenue. Yet, the beauty brand Urban Decay is saying goodbye to its most popular product, as they have literally given the palette a funeral and declared it is gone, but never forgotten.
Urban Decay's Naked Palette was our go-to for neutral shades that took us from day to night, with a range of versatile colours we could never tire of, no matter what the occasion. The flattering mix of browns, pinks and silvers became iconic, as we always believed this beauty product would have a permanent place on Urban Decay display shelves.

The game-changer palette was a favourite of mums, models and millions of beauty lovers, as the brand issued this statement: "Today, the beauty world mourns Urban Decay's beloved Naked Palette, the product that revolutionized neutral eyeshadows." But, it's not all doom and gloom, as Urban Decay is planning to evolve their beauty empire and create even better products. Still, it will take a lot to fill the Naked Palette shaped void.
Below the Urban Decay brand ambassador, Nicole Richie, says goodbye to the iconic palette, as she's joined by popular makeup artists who also wanted to pay their respects to their favourite shades. Yes it's ridiculous, we're also super sad!
Although the OG Naked Palette will now be discontinued around the world, there are offers and reductions on the product that make it more affordable –in the US it's now half the price! So, you can still stock up on your favourite palette before it disappears for good.
There's no word yet on when Urban Decay's Naked Palette will end in Dubai and the UAE, but keep your eyes peeled for Sephora sales and discounts in shops on this classic beauty buy.
R.I.P to our go-to palette!