Wear a Hijab? Here Are Tips on How to Take Care of Your Hair
Fight off flat locks with these hijab-friendly hair tips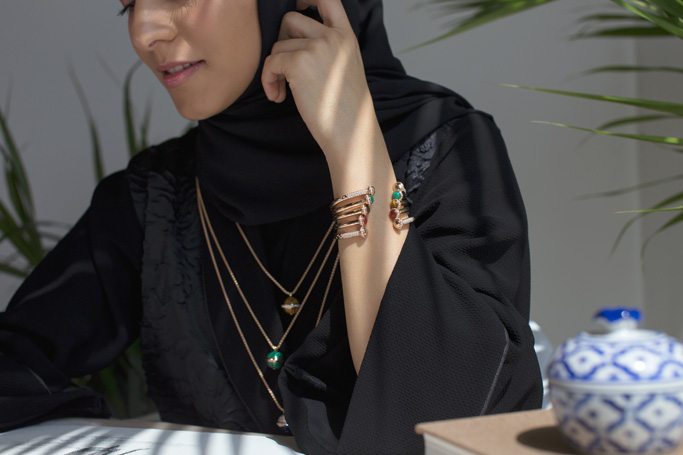 As any hijabi will understand, the frequent wearing of a hijab often leads to hijab-hair.
While a headscarf can protect your hair from manipulation and elements like the sun, weather and polluted air - there are some downsides to wearing a hijab.
The main one? Hijab-hair. Which means flat locks, dryness, and frizziness.
SEE ALSO: The 10 Best Sweat-Proof Foundations Perfect for Summer
So we're calling to all veiled women to pay some attention to their hair - not doing so might lead to hair fall and dryness, especially if you're wearing the wrong fabrics, or your wrap your hijab the wrong way.
To avoid these, we've compiled some top tips on how to take care of your hijab hair to prevent any damage to your luscious locks!
1. Don't tie up wet hair
You might be running late, but fight the urge to tie-up your hair when it's wet under your hijab. Wet hair makes your strands weaker and more prone to breakage and split ends. Damp hair underneath your hijab and not giving your scalp time to dry can lead to skin irritations, like dandruff.
2. Tie hair loosely
Considering your hair is covered for many hours, it's important that you don't have it tied too tight. So instead, make sure to tie your hair up loosely with a scrunchie. Pulling it back too firmly and using hijab caps can often lead to a receding hairline, too. Instead, use a light hairspray on stray, baby hairs.
Magic Hair Bands by Beauty Essentials
Give your hair some love with Beauty Essentials' Magic Hair Bands! This smooth and flexible plastic hair band leaves hair intact and completely kink and trace-free. Style your hair with zero breakage using this snap proof, water resistant women's hair band that mixes in seamlessly with the colour of your hair. This package comes with 3 clear traceless hair bobbles.
3. Choose fabrics that don't cause friction
Natural fabrics such as cotton and silk are great materials for headscarves and allow your hair some movement. Artificial material like nylon, however, can play havoc on your locks by causing friction, which leads to breakage and the development of split ends. If you really have to wear a scarf made of artificial fabrics, be sure to tie a bandana first to protect your hair.
4. Use hair masks
While your hair might be out of sight, it shouldn't be out of mind - don't neglect your hair because it is covered. Be sure to regularly brush to avoid knots, and incorporate hair treatments into your hair routine at least once or twice a week to ensure your hair keeps growing and stays strong.
Home Salon Hair Pack by KOCOSTAR
The KOCOSTAR Home Salon Hair Pack is a nourishing and soothing hair treatment that hydrates and rejuvenates dry damaged hair. Thanks to its professional hair salon technology, you will have soft & silky locks in 20 minutes.
5. Spend time in the sun
Vitamin D is key to healthy hair and shine, and as your hair is covered for most of the time throughout the day, this means it really gets exposure to sunlight which is vital for vitamins. Make sure to sit in the sun for at least 30 minutes a week.
6. Let your hair down
And massage your scalp as soon as you're home to encourage circulation to your scalp! Be sure to run your fingers through your hair to release the built-up tensions from being under the hijab all day.
:: This article contains affiliate links, we may receive a commission on any sales we generate from it.