Our #YourBeauty Event is Happening THIS Saturday
Calling all wellness, beauty, and lifestyle aficionados...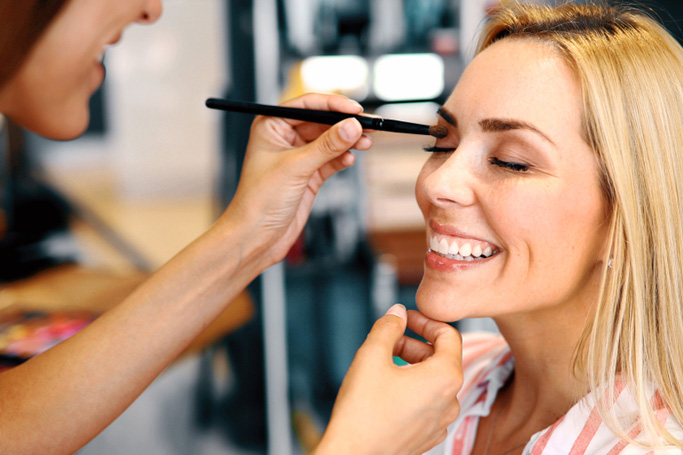 We're excited to introduce #YourBeauty - a one-stop FREE entry event for all things wellness, beauty, and lifestyle.
When it comes to beauty, we women are bombarded; overwhelmed with information on the latest cosmetic surgery trends, non-toxic beauty products, new skin tools, and the importance of self-care routines.
As a result, we find ourselves at odds when choosing what is best for our own beauty and wellness routines.
Which is why, for September 2019, we've teamed up with Mediclinic to bring you a one-day event designed for ALL women, where you'll have access to free consultations, amazing products, exclusive discounts and much, much more.
Most importantly, we'll have a line-up of world-renowned experts leading discussions on hot topics in beauty and self-care.
Date: Saturday 28th September, 2019
Time: 10am - 3pm
Location: Sheraton Mall of the Emirates
Entry: FREE entry for all
#YourBeauty is presented by Mediclinic Middle East and co-sponsored by King's College Hospital London and Beverly Hills Sunset Surgery Center.

Our agenda for the day
We'll have world-renowned experts joining us, and here's the agenda for their talks:

Whilst our event is free entry, we'd love if you could please take a minute or so to complete the below registration form to confirm your interest in attending the event.
What's happening at #YourBeauty
Free hair + nail treatments at the event
Microdermabrasion treatment from Mediclinic up for grabs
Get AED 500 worth of products or services from VIVANDI Trichology Centre
Botox procedure from Kings' College Hospital London giveaway
Enjoy laser hair removal from Mediclinic and ZO Skin Centre
Filler procedure from King's College Hospital London to win
WIN a 56-ft yacht rental from Xclusive Yachts
Free entry + parking
Refreshments + coffee available
Keep scrolling to see which fabulous brands will be joining us on the day!

About Mediclinic Middle East
Mediclinic Middle East is part of Mediclinic International PLC, a private healthcare group with three operating divisions in Switzerland, Southern Africa, and the United Arab Emirates.
The foundation of Mediclinic International lies in the application of rigorous science to improve the lives of patients, through the use of state-of-the-art treatments and technologies to care for patients in an evidence-based environment.
Mediclinic Middle East operates seven hospitals, including the newly-opened Mediclinic Parkview Hospital in Dubai, and 20 clinics with over 900 inpatient beds in the United Arab Emirates.
About King's College Hospital London
King's College Hospital London consists of a recently opened Dubai Medical Centres in Marina and Jumeirah, the existing Surgical and Medical Centre in Abu Dhabi along with the newly opened state-of-the-art 100-bed facility at Dubai Hills in Mohammed bin Rashid City. King's College Hospital (KCH), offers patients local access to world-class treatment and leading medical professionals.
About Beverly Hills Sunset Surgery Center
Beverly Hills Sunset Surgery Center is a world-renowned plastics and cosmetics practice led by some of the top celebrated doctors in the world. Opening in Valiant Clinic City Walk and brought to Dubai by Meraas, our team of star physicians provides you with the highest quality, cutting-edge treatments available in one of the most luxurious medical environments in Dubai.
Bringing about some of the most famed worldwide plastics and aesthetics surgeons, the team is lead by 90210's famous doctors, Dr. David Matlock and Dr. Andrew Ordon, favored plastic and cosmetic surgeons in Beverly Hills, BHSSC.