Ariana Grande is Set to Become the Newest Face of Givenchy, This is Her Style Evolution
The high-ponytailed pop star will join the auspicious ranks of Rosamund Pike and Audrey Hepburn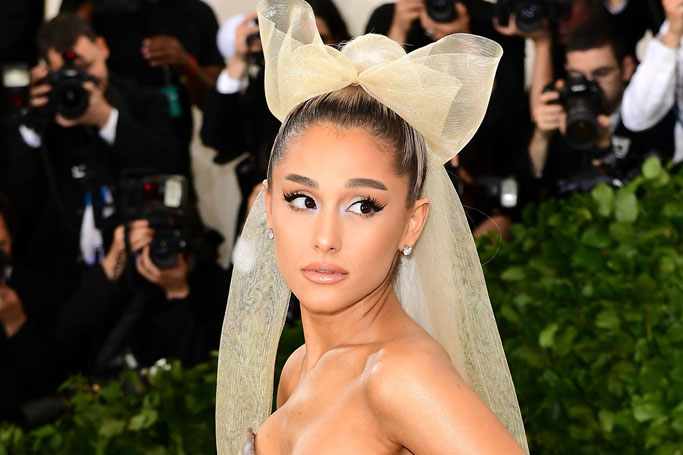 Givenchy has attempted to create some intrigue on social media by teasing the silhouette of the newest face of the brand.
Unfortunately, it wasn't exactly the slickest of endeavours because you can immediately tell it's Ariana Grande. Even though the announcement was briefly overshadowed by jokes, it wasn't not long before people realised what a huge deal this is for the 25-year-old singer.
SEE ALSO: A beginner's guide to facial oils if you have no idea what you're doing
She's come a long way since her Nickelodeon days, and here is the signature style we can expect Grande to bring to the house of Givenchy.
Nickelodeon beginnings…
Grande was 16 when she shot to fame on Nickelodeon show Victorious. Considering she was a teen in the Noughties, much of her fashion choices reflected this – think waist belts, leather bubble skirts and pretty standard jeans and jumpers.
However, we did get a glimpse of the Grande we know today as she also favoured princess dresses and miniskirts. Sure, they were the Noughties version of what she wears now, but it was still a pretty good taste of things to come.

Pop stardom…
Grande released her debut album, Yours Truly, in 2013 and when her second album was released the following year, she had well and truly rid herself of her Nickelodeon image.
This is when her fashion choices became sexier and more adult, with thigh high boots, miniskirts and matching crop tops becoming her onstage uniform. It looks like Grande got a lot of her sartorial inspirations from the Harajuku area in Tokyo, which pioneered a similar sexy-but-sweet style.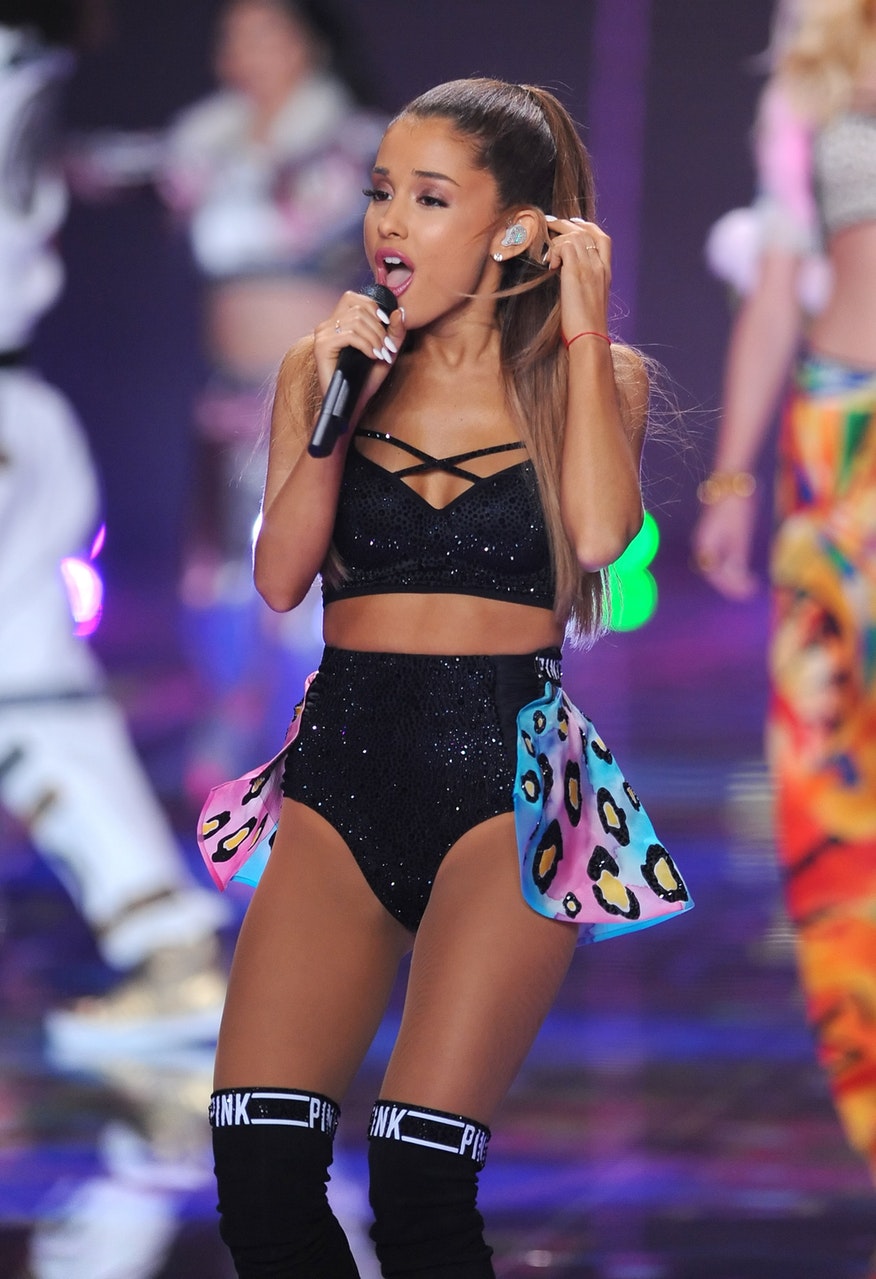 Offstage, it's business as usual for Grande. Think oversized hoodies as dresses, paired with thigh high stiletto boots – basically the ultimate mix of comfort and pain.