Beach Chic: Chanel Transforms The Runway Into A Beach
Karl Lagerfeld makes waves at Paris Fashion Week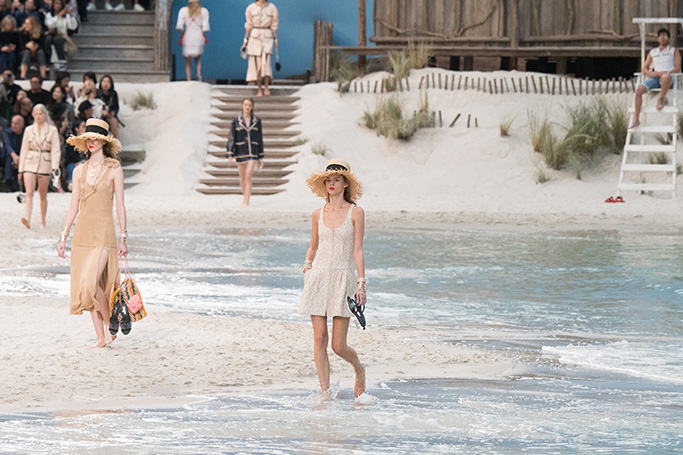 All image credit: Getty images
The Grand Palais in Paris was decked out with sand, sea and blue skies for Chanel's Spring Summer 2018 showcase for Paris Fashion Week.
Although it was a chilly autumn day on the streets of Paris, Chanel took their front row straight to the summer of '19 with a catwalk resembling a beach. There were wooden docks, waves, lifeguards and even former Baywatch actor Pamela Anderson sat on the front row.
As the sound of seagulls called, the models walked through the waves (shoes in hand), presenting a SS19 collection which included straw sun hats, beach ball bags and summer dresses perfect for the South of France.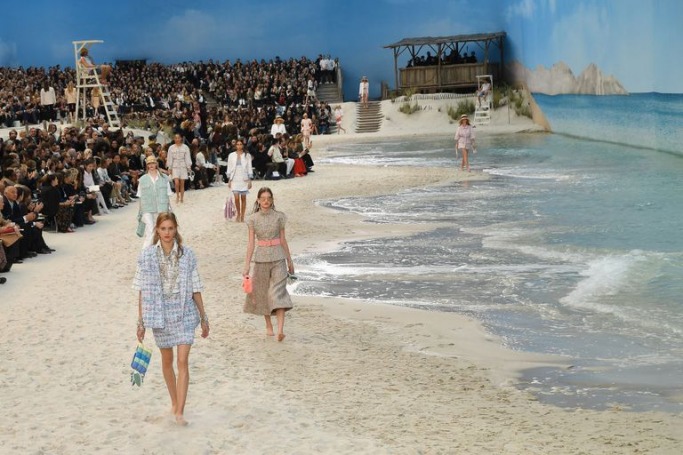 Of course, there were still colourful tweed skirts, dresses and handbags –proving that tweed can be worn at the beach, who knew!
Lagerfeld also looked to retro logo-mania, featuring Chanel-emblazoned swimwear, jackets, knitwear and jewellery appealing to the millennial logo lust, whilst also taking us back to '80s Chanel.
Sustainable fashion also played a part in Chanel's extravagant catwalk setting, as a post-show announcement revealed that the scenery would be recycled.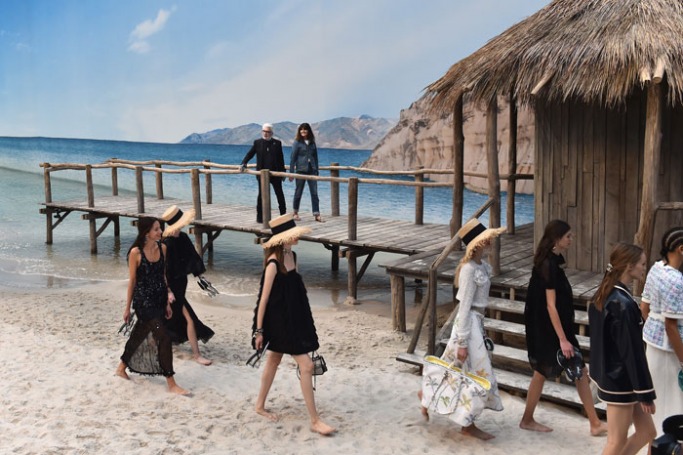 Earlier at PFW Saint Laurent created a splash with models walking on water, however Chanel (as always) went one step further and created the most creative runway we've seen yet. Here is some more standout looks from the Chanel SS19 catwalk show –let's go to the beach!