5 Times The Headscarf Featured On The Runway For Fall
Modest dressing is making its mark on the fashion industry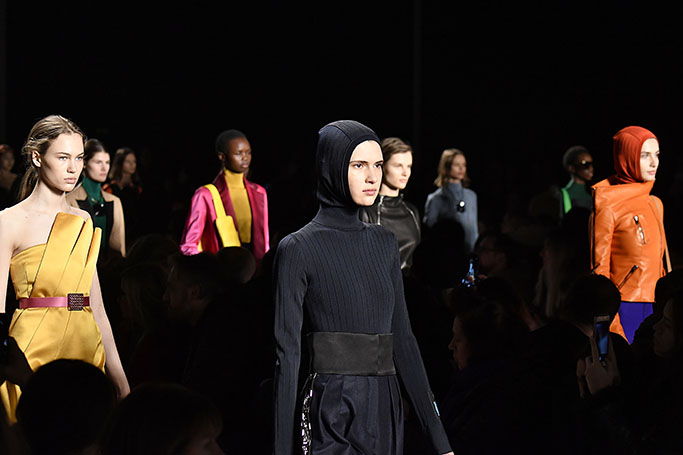 All image credits: Getty images/Vogue
More fashion designers are being influenced by modest fashion as the headscarf and hijab have appeared in new autumn/winter 2018 collections during fashion weeks in New York, London, Milan and Paris over the past month. As head covering is becoming more mainstream with the fashion industry moving towards inclusivity of modest dressing and Muslim fashion.
After Lindsay Lohan's appearance at London Modest Fashion Week dressed in a headscarf and hijab wearing models Halima Aden and Ikram Abdi Omar making their mark on the catwalk, fashion weeks have appeared to embrace Muslim women and try to feature hijabs further in runway shows. As it may just be a fashion trend towards modest wear or a conscious movement towards inclusivity.
Designers which have featured hijab-like fashions recently include Dior, Gucci, Versace, Marc Jacobs and Lanvin, as we've got all the headscarf and hijab fashion you need to see from fashion weeks. As models like Kaia Gerber, Vittoria Cerretti and Winnie Harlow have all embraced wearing the hijab.
Here are the headscarf fashion highlights we've loved from New York, London, Milan and Paris…
#1 Lanvin Fall 2018
The Lanvin Fall 2018 runway show in Paris featured a few hijab fashion pieces we loved including this vibrant orange hijab. Lanvin didn't make the hijab high fashion but instead incorporated everyday hijab looks into their collection to compliment the clothes and allow models to represent modest fashion, which we admired.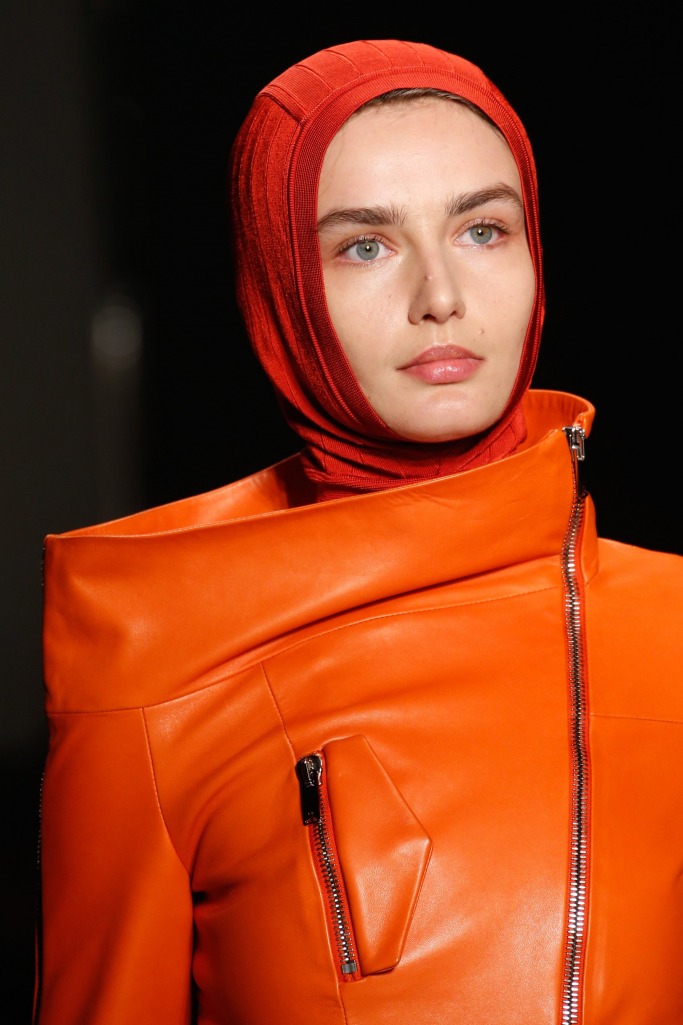 #2 Dior Fall 2018
Christian Dior Fall 2018 in Paris was a runway show of resistance and revolution, it showcased a uniform of protest which included patchwork peace symbols and looks which featured covered heads. It was a demonstration of feminism, women's right, modest fashion and so much more, as this political display got us talking.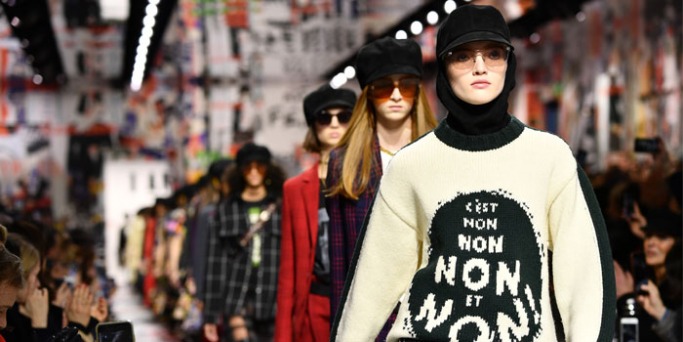 #3 Versace Fall 2018
Heads were covered with headscarves and tartan berets at Versace Fall 2018 in Milan as the bold prints and colours of the '80s were retold. Donatella Versace wanted to include diversity and modest dressing and prove just how chic, quirky and fashionable it could be, as we loved the Versace headscarves from this collection.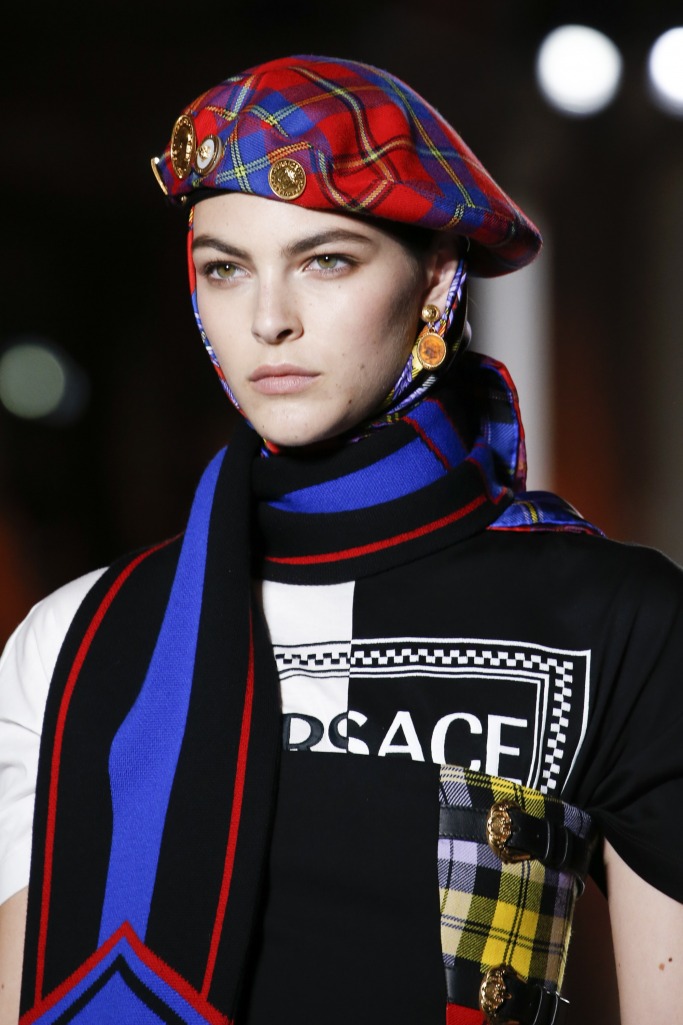 #4 Marc Jacobs Fall 2018
Marc Jacobs Fall 2018 runway in New York showcased more '80s style with big shoulders, pleated trousers, bow belts and huge neck scarves. Models faces and hair were covered, as the front row focused purely on the clothes, as we loved this collection of high modest fashion.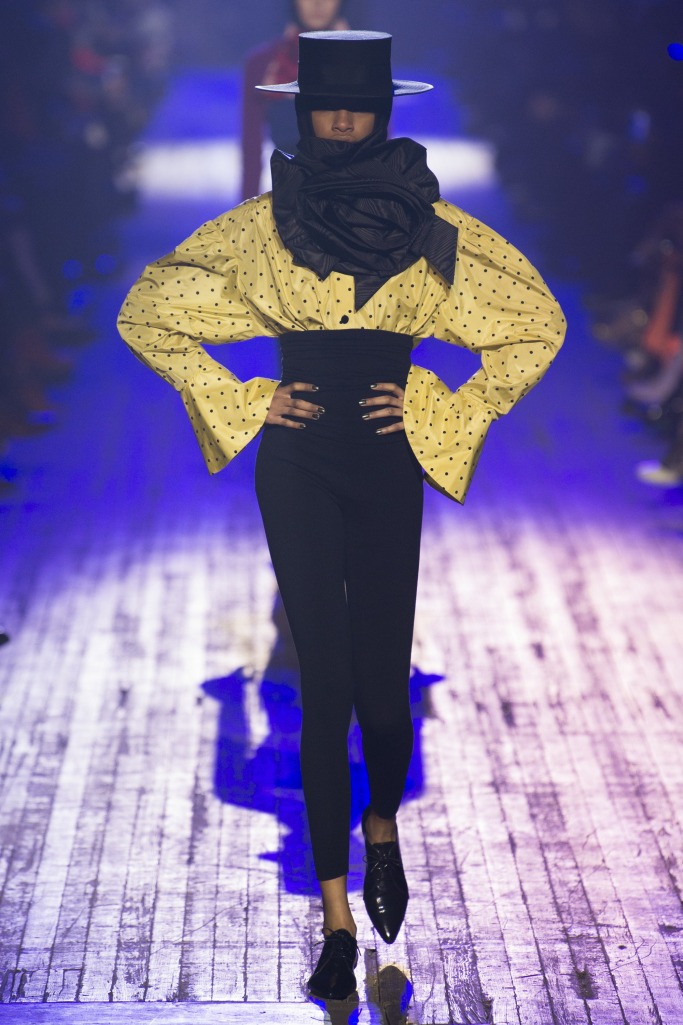 #5 Gucci Fall 2018
Gucci's bizarre Milan Fall 2018 collection went for an alternative style of headscarves that despite the crazy runway we actually liked. Niqab-like veils, turbans and other head coverings made up the collection with embellished details and bold patterns.