How Copenhagen is Leading the Way With the Greenest Fashion Week
The event has set out an ambitious environmental action plan which includes cutting its emissions by 50% in the next three years.
Posted on
29 January 2020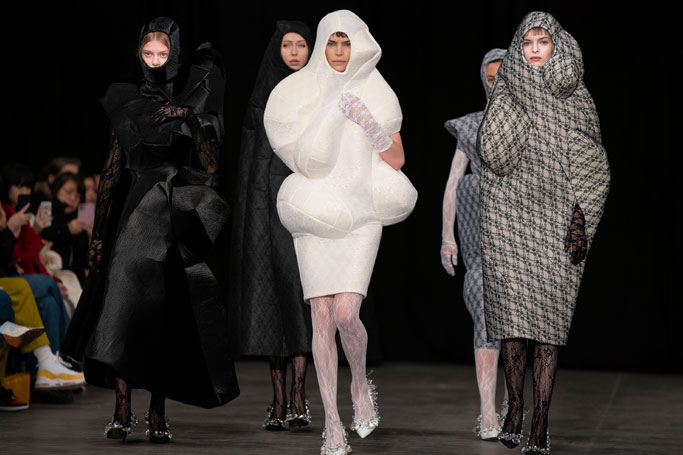 Falling before New York, London, Milan and Paris...
Copenhagen Fashion Week is traditionally seen as a precursor to the big events. While it might not have quite the same star power, it's still important in predicting the trends of the season.
Now, it's forging the way in a different manner: by setting out a strong and ambitious plan to do with the environment.
It's no secret the fashion industry is damaging to our planet, with the Ellen MacArthur Foundation saying the greenhouse gas emissions from textiles production is more than all those from international flights and maritime shipping combined. As such, fashion weeks have previously found themselves targets of environmental protests – particularly as they come around twice a year – and London's programming was disrupted last season by Extinction Rebellion.
SEE ALSO: Pink Was the Unexpected Colour of Choice at The Grammy Awards
Copenhagen Fashion Week represents all of the Scandinavian countries, and on the opening day of the event, it launched an impressive environmental action plan.
"All industry players – including fashion weeks – have to be accountable for their actions and be willing to change the way business is done. The time frame for averting the devastating effects of climate change on the planet and people is less than a decade, and we're already witnessing its catastrophic impacts today. Put simply, there can be no status quo," said CEO of Copenhagen Fashion Week, Cecilie Thorsmark, at a press conference.
So what does it actually entail?
The Sustainability Action Plan 2020-2022 aims to reduce Copenhagen Fashion Week's carbon footprint by 50% in the next three years, offset unavoidable carbon emissions and become a zero-waste event by 2022. It hopes to achieve the latter goal by taking measures like banning single-use plastic and committing to recycling.

The event will also be strict in what brands it allows on the schedule. As of January 2023, if labels don't reach the sustainability requirements set out, they won't be eligible to show on the official schedule. These requirements span things like design practices, material choices and working conditions.
Brands on the schedule also have to adhere to 17 pledges, which include not destroying unsold clothes and using only sustainable packaging and zero-waste set designs for shows.
It's obviously an ambitious plan, but as climate activist Greta Thunberg, a Scandi native, said at Davos recently: "Without treating it as a real crisis we cannot solve it."

The action plan recognises it can't force a big change in the fashion industry though. The report says: "As a biannual event Copenhagen Fashion Week is not in a position to directly influence the everyday operations of brands."
However, it adds: "As fashion weeks represent a cultural and commercial gathering point for businesses and industry players, the potential to accelerate the industry's transition to responsible and innovative business practices through this very channel is considerable."
The industry is lagging when it comes to sustainability and positive environmental action plans – hopefully Copenhagen Fashion Week is setting a standard the others will follow.