Priyanka Chopra And Nick Jonas Loved-Up At Ralph Lauren's NYFW Show
Ralph Lauren plays a sweet part in the couple's love story!
Posted on
9 September 2018

All image credits: Getty images
Newly engaged Priyanka Chopra and Nick Jonas had a New York Fashion Week date night on Friday night when they attended Ralph Lauren's 50th anniversary event and show in Central Park. During the event, the couple posed for some seriously loved-up photos –both stylishly dressed in Ralph Lauren, of course.
The pair sat front row alongside Blake Lively, Anne Hathaway and Oprah.
Chopra dazzled in a shimmery, crystal embellished, high-necked gown from the Ralph Lauren AW17, whilst Jonas looked suave in a white suit jacket and black bowtie. Although, this isn't the first time the couple have both rocked the Ralph Lauren label…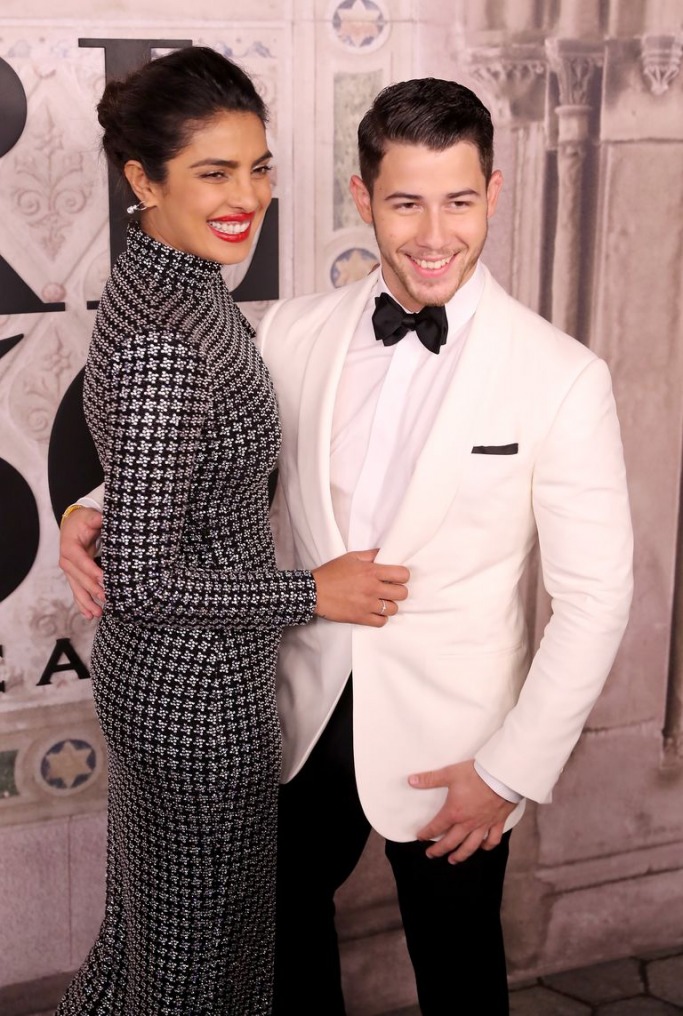 In fact, fashion house Ralph Lauren plays an instrumental part in Priyanka Chopra and Nick Jonas' relationship and their 'how we met' story.
See Also: Priyanka Chopra and Nick Jonas' Engagement Ceremony In Pictures
It was at the 2017 Met Gala that Chopra and Jonas first stepped out together (strictly as just friends). Chopra revealed that the reason they attended the event together was because they were both being dressed by Ralph Lauren –how sweet!

Thus, Chopra and Jonas' appearance at Ralph Lauren's NYFW show was an adorable throwback to how they met –as the now engaged couple looked more in love than ever. And here are the photographs to prove it...
Ralph Lauren to dress the wedding party?!