These are Kendall Jenner's Most Glamorous Style Moments
The supermodel is part of a particularly famous family, but she's still managed to carve out her own fashion niche
Posted on
28 October 2019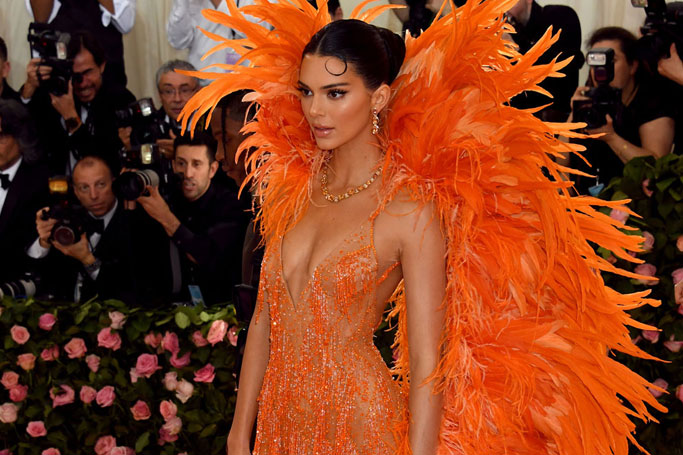 Kendall Jenner might not even be the most famous person in her own family (with siblings like Kim Kardashian and Kylie Jenner the competition is pretty stiff) but she has become one of the most prominent names in fashion.
Jenner was named the world's highest paid model by Forbes magazine in 2017 and 2018. She's modelled for all of the big names: Chanel, Fendi, Calvin Klein, Burberry – the list is endless.
Whether it's being styled for the catwalk and glossy photoshoots, walking the red carpet or even just going about her day-to-day life, Jenner can be relied upon for serving some serious looks.
SEE ALSO: Here's Why Kendall Jenner is a Denim Icon
Most recently, the 23-year-old opened the catwalk show for Giambattista Valli's high street collaboration with H&M wearing a pale pink tulle minidress. She's the face of this blockbuster high end-high street collaboration, and made waves back in May when she was first pictured in Cannes wearing the designs.
At the Met Gala…
The Met Gala is the place for celebrities to wear their most daring and experimental outfits. Jenner isn't normally known for going crazy with her fashion choices at the event – until this year, when she wore a bright orange Versace gown, complete with a giant feathered sleeve which rose above her head. It was perfect for the camp theme of the night, and the sheer and bejewelled dress was inkeeping with Jenner's sexy style.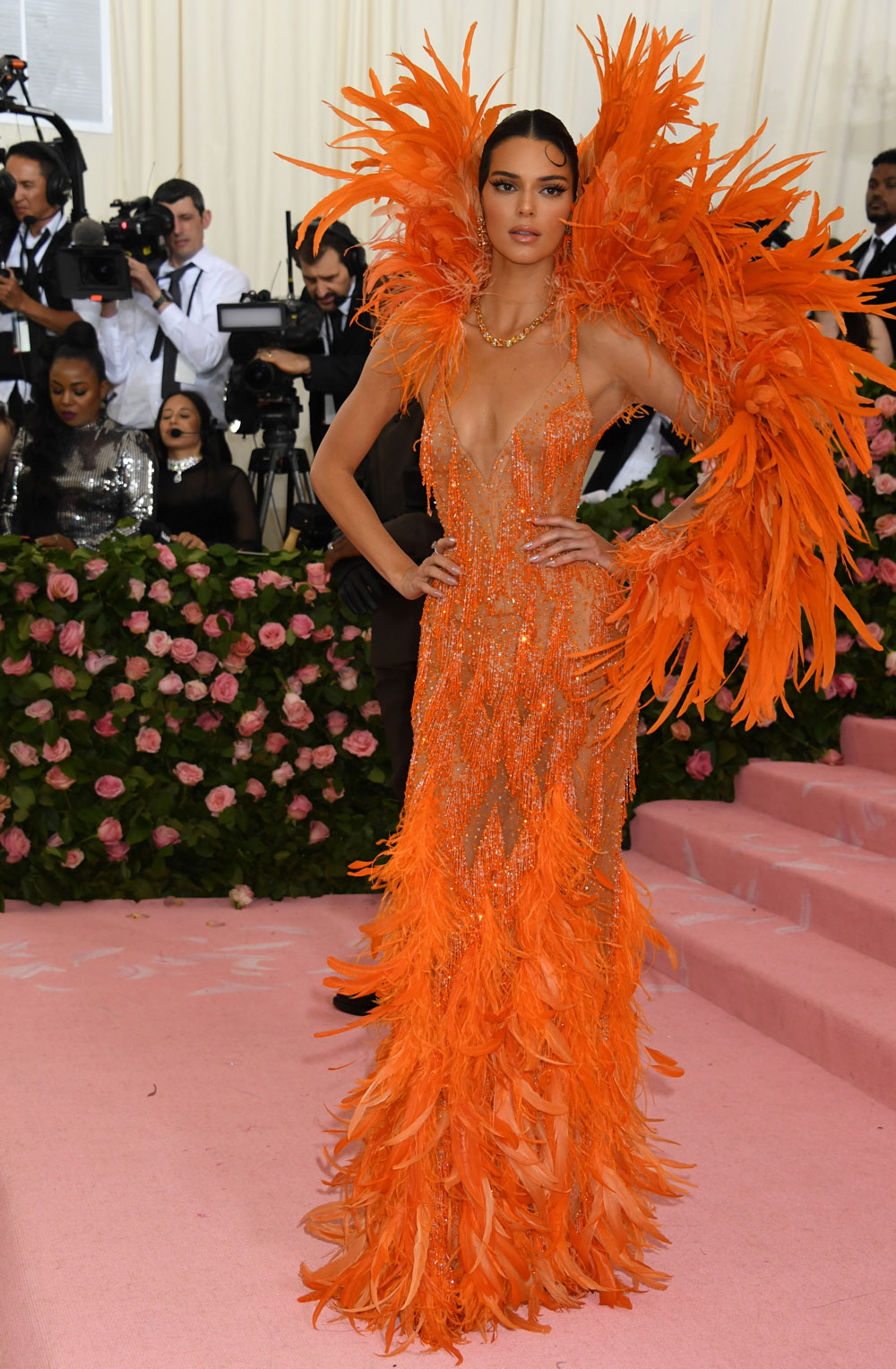 In this revealing dress…
When it comes to her style, Jenner likes to experiment with showing some skin – whether it's with see-through materials, high slits on skirts or various cut-outs. One of the most notable outfits was what W Magazine called a "couture loincloth", which she wore to the Vanity Fair post-Oscars party this year. This black Rami Kadi dress featured a long trail of material in the front – and not a lot else, showing off her long legs.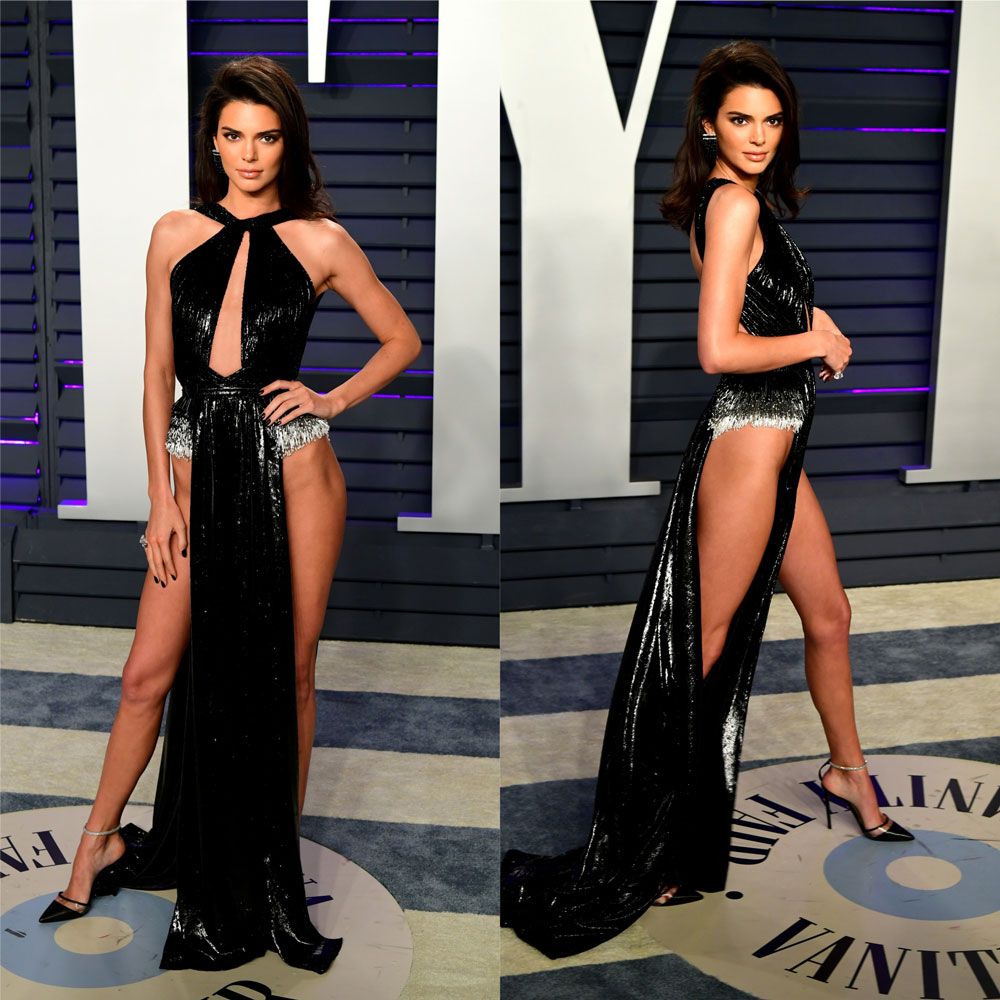 In Victoria's Secret wings…
Jenner has now become a familiar face at the Victoria's Secret fashion show – one of her boldest looks came in 2016 when she donned wings which looked like a fire and ice phoenix, complete with red lingerie and thigh-high boots.