These Were The Hottest Trends Of The Summer
How many did you wear?

Summer days are coming to an end (who are we kidding, it's always summer in Dubai), which means it's time to look back on the biggest trends of the season, and decide which pieces are worth keeping in the wardrobe and which were one-season-wonders!
From animal print to logo bags and bold primary colours, the summer has full of stylish clothes and accessories that we couldn't help but save on Instagram. Yet, not every fad we bought into will make it past the summer, as we've already retired the bike shorts for the next nineties revival!
Whether you spotted it on the streets, on the gram or in our 'Dubai's Best Dressed' edit, these trends certainly ruled supreme –so how many did you wear? Here's our round-up of the hottest summer trends and the all-important verdict on whether to 'keep' or 'trash' –and when we say trash we mean recycle to your little sister or sell it online!
#1 Animal Print
Almost every influencer has worn the slip-style skirt in a range of wild prints, as animal prints have also been spotted on shoes, shades and summer dresses.
Verdict: Keep
Surely these bold patterns have got another season yet? As we're frantically typing into google 'how to wear animal print all year round,' this trend is one we're not ready to give up. The biggest dilemma is which print to purchase next!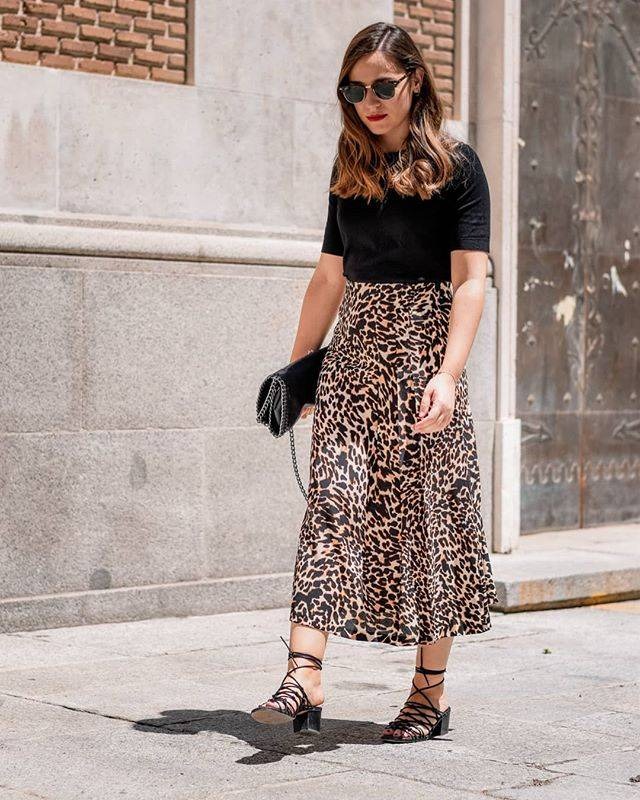 Instagram / @styleinmadrid
#2 Shell Jewellery
Layered necklaces have been a season must-try, as we particularly liked to experiment with hidden gems from the sea. Whether it was mismatched earrings, chokers or necklaces, seashell jewellery definitely had a moment.
Verdict: Trash
Sure, we loved this pretty trend and fulfilled our mermaid dreams, but a shell embellished anklet doesn't look quite the same under our work desk as it did on a Bali beach. Keep for the memories maybe, but retiring to the bottom of the jewellery box for now.

Instagram / @waldberlin
#3 Bold Primary Colours
From bold yellows to rainbows, the primary colour palette has certainly brightened up our summer days –no matter what the occasion was. For our guide on how to wear yellow this summer and beyond, click here.
Verdict: Keep
The sun will still be shining in September, so we can pull of this bold summer statement, right? Whether you mix it up or stick to stylish monochrome, there are still plenty of ways to explore primary colours and brighten up your wardrobe.

Instagram / @songofstyle
#4 Beaded Bag
A summer love story: Gigi Hadid had a beaded bag, so we all bought one too! If it's good enough for Gigi, it's good enough to be on the arm of every fashionistas –that's why the beaded bag has shone all summer long in a variety of shades, patters and plastics.
Verdict: Trash
It was a trend that took us back to our childhood, and one that we loved to try, but we're excited for what new bags will flourish in autumn. Therefore, we're making space in our wardrobe and sacrificing this once-cute beach accessory.

Instagram / @shrimps
#5 Strappy Sandals
Strappy heeled sandals were spotted all summer long, in a huge range of colours, styles and shapes –meaning you could literally pick the perfect fit for you. Paired with flared trousers, flowing skirts and every kind of dress, we enjoyed, attempting, to walk in this trend.
Verdict: Keep
An easy decision to make; whilst the rest of the world hides their sandals away for another season and brings out the fluffy socks, we need to go out and buy another pair of the most strappy sandals we can find. Here in Dubai the weekly pedicure must be maintained for beach days and brunches.

Pinterest
#6 White Dress
The all-white outfit has been an effortlessly chic trend for summer '18. Move over the little black dress, as there's a fresh new look in town –and we loved it. From long dresses and puffed sleeves, to linen fabrics, there have been so many ways to wear this style staple over the summer.
Verdict: Keep
Dare we say it, but it's a timeless look we don't wear enough. Its biggest flaw is trying to keep it clean –beware of where you sit! The white dress is complimented by a summer glow, so actually we've been saving this trend for when it's actually bearable to stand outside and enjoy the sun.

Instagram / @lovelypepa
#7 Logo Bag
The Dior saddle bag was back this summer, as the fashion world rejoiced (although most of us can only afford to look at it). So, logo bags old and new, became the must-have accessory of the summer, and we were haunted by the nineties bags our mothers didn't keep.
Verdict: Keep
Keep, if only for your future daughters to 'borrow' in years to come. These bags are an investment, and sure to become vintage at some point (yes, the nineties is practically vintage). Remember that trends come and go, but when this craze comes back around you don't want to regret not keeping that retro bag!

Instagram / @songofstyle
#8 Bike Shorts
Love them or hate them, you can't deny that bike shorts were a thing this summer. Worn under long shirts, with blazers, crop tops and jumpers, you had to be bold to wear this cycling craze.
Verdict: Trash
Tried it, not sure I approved. Of course, some people definitely pulled of this look over the summer, but it's probably just a trend, that maybe we should have left in the eighties and nineties.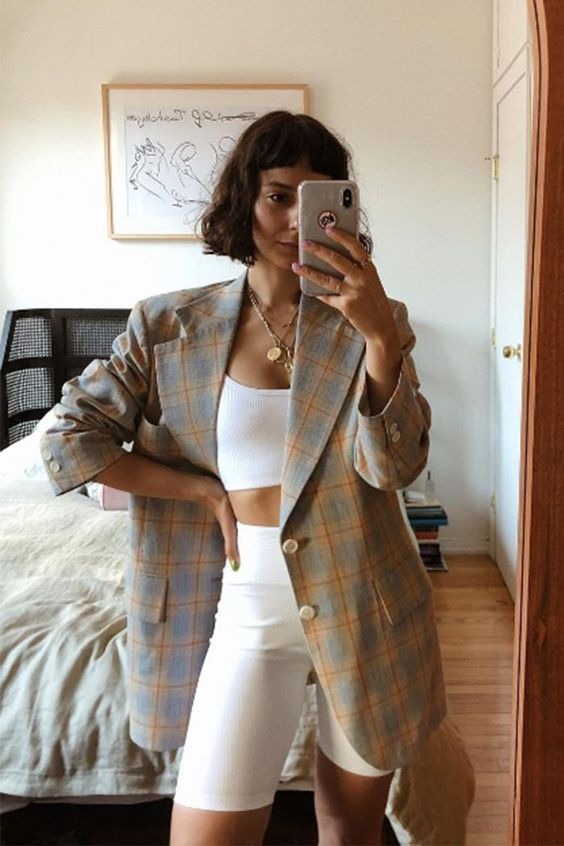 Pinterest
#9 Puff-Sleeves
Fashion girls loved this look, as puffed sleeves were a street style success. Versatile, elegant and fabulously flattering, it wasn't a surprise that this trend ruled, as we're expecting it to move straight into next season's look-book as well.
Verdict: Keep
Cool, chic and sophisticated, we need all our sleeves to have this much flair. So it's an easy decision to keep this style hanging in our wardrobe for at least another season.

Instagram / @girl_from_town