A Woman Pretended to be a Model on the Chanel Catwalk
Gigi Hadid did not approve as French comedian joined models during the finale of the Paris Fashion Week event.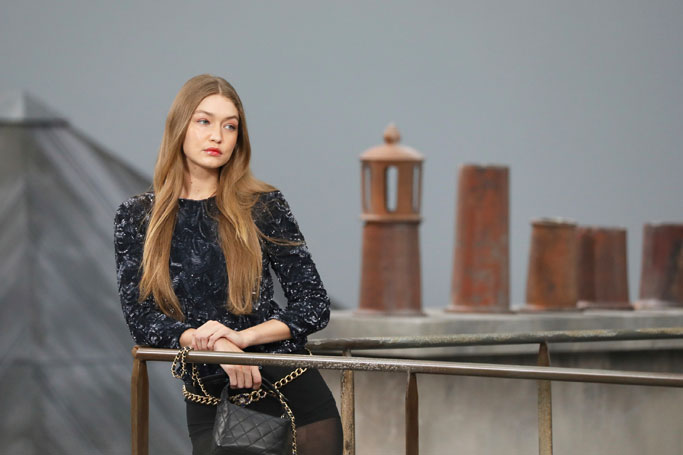 Usually, Chanel makes headlines at Paris Fashion Week thanks to its spectacular sets and stellar front row, but today there was another reason the French house's show had tongues wagging.
During the finale of its spring/summer 2020 extravaganza – the set for which was created to look like the rooftops of Paris – a woman dressed in a houndstooth suit ran out of the audience, jumped on the catwalk and joined the line of models as they completed a last circuit of the set.
The faithfully recreated set included the zinc surfaces, chimney pots and skylights that make Parisian roofs so recognisable, and came with a realistically greyish-blue sky backdrop.
Celebrity guests posed in front of a skyline photo, adding to the illusion that the show was taking place high above the city streets.
Cardi B continued her reign as the queen of PFW; the rapper looked chic in head-to-toe monochrome Chanel, with a houndstooth coat draped over her shoulders (this AW19 look was worn by Cara Delevingne on the catwalk in February).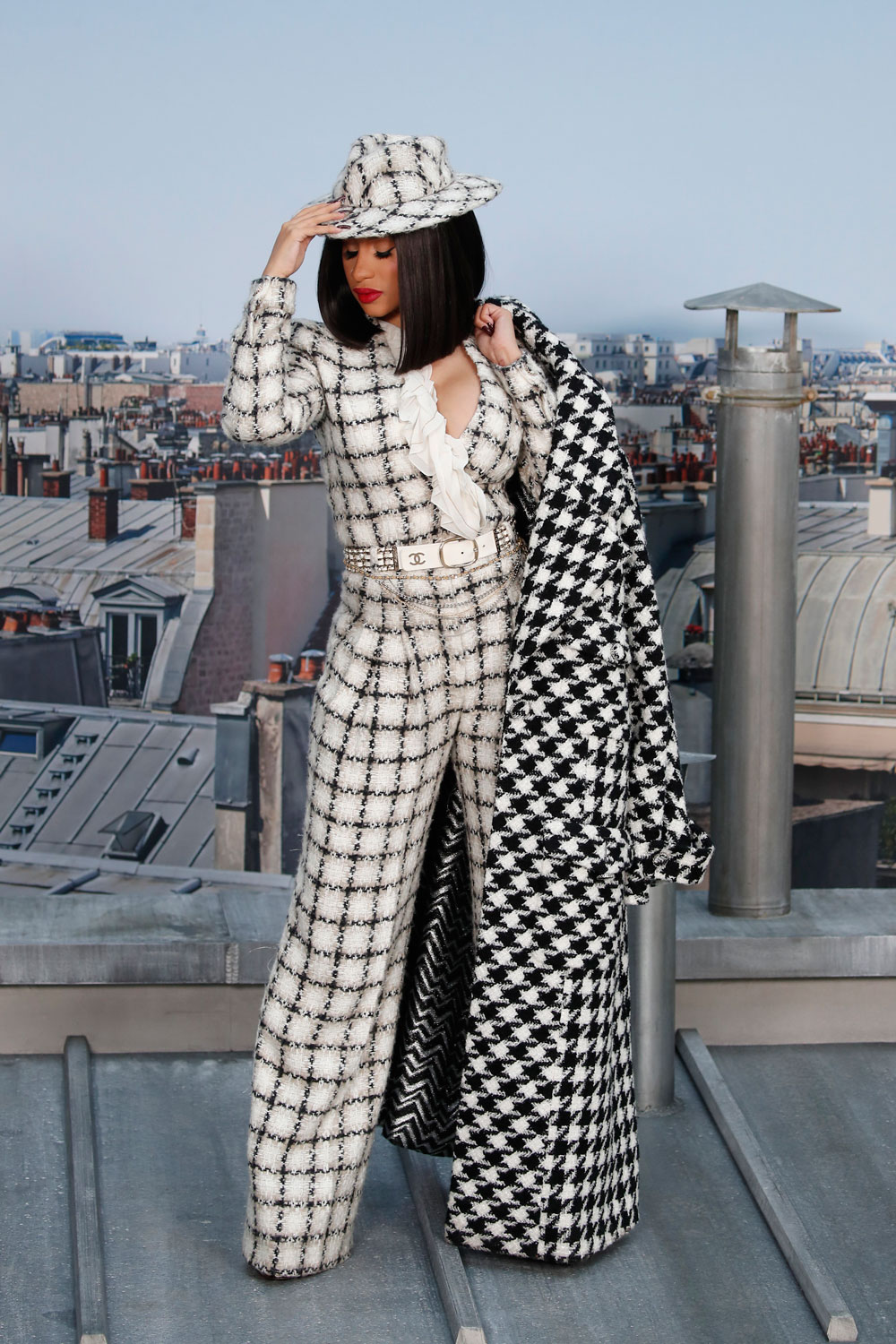 Singer Cardi B poses for photographers as she arrives for the Chanel Ready To Wear Spring-Summer 2020 show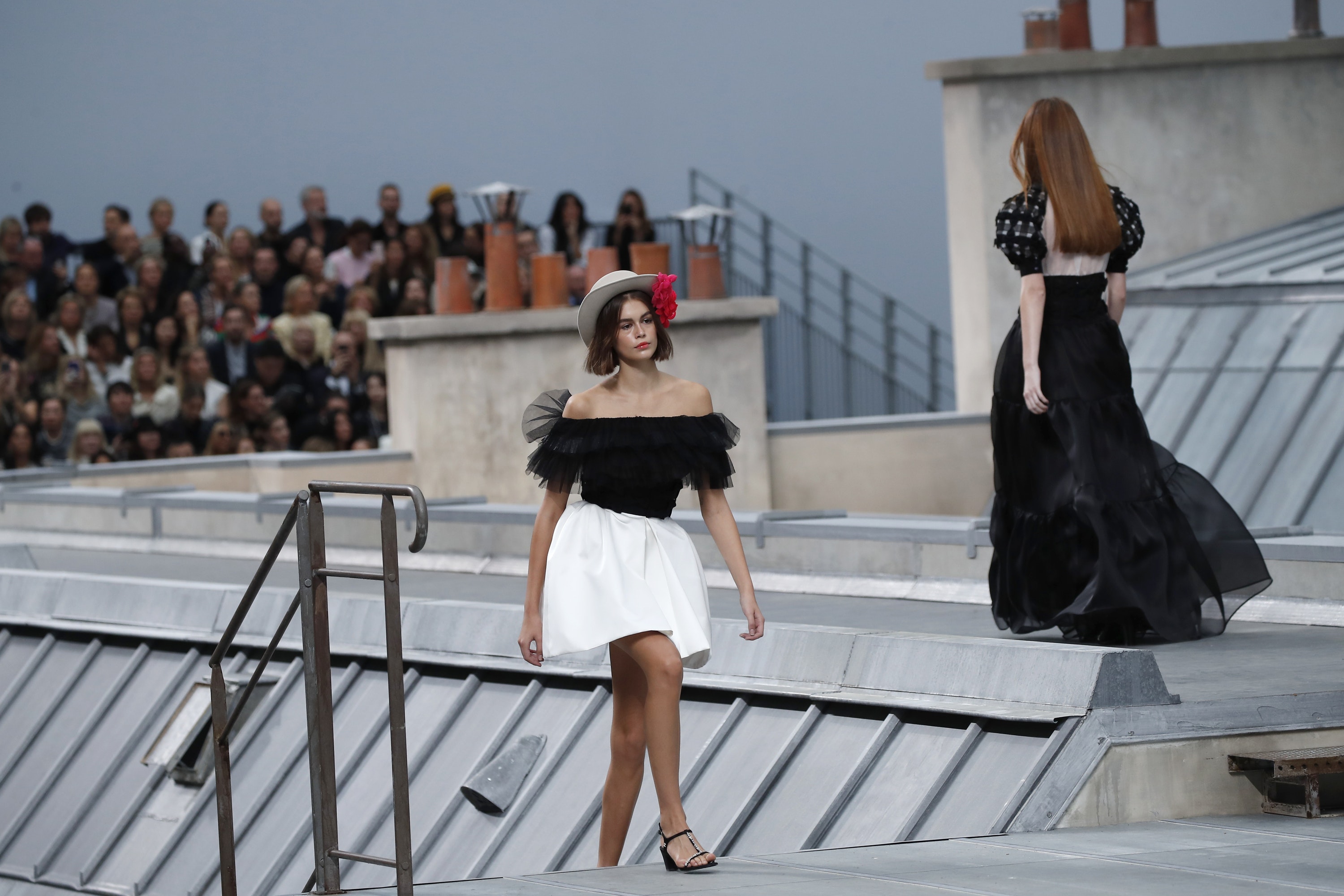 Model Kaia Gerber
Lead designer Viard stayed faithful to the house's codes, with an array of tweed skirt-suits in monochrome colour combinations, as well as spring-like shades of pink, blue and yellow.
The Parisian theme came through in high-waisted jeans and trousers paired with cropped jackets, or caridgans and skinny belts.
Some models flashed a lot of leg in tiny short-shorts, while others wafted by in abstract print boho dresses and floor-length evening gowns.