3 Stylish Christmas Tree Trends To Follow
Choose between frosty, copper or emerald
Posted on
5 December 2018

A Christmas tree is the star of the celebrations, but choosing a style can be as tricky as untangling the tinsel.
But this year, banish seasonal stress by taking inspiration from these three decor themes – frosty, copper or emerald. Then add the bells and baubles, sit back and wait for the compliments.
See Also: 10 Ways To Decorate Your Home This Festive Season
A Christmas tree is such a seasonal statement and nowadays isn't just for friends and family as its style is often shared on social media, so we all want it look as beautiful and stylish as possible.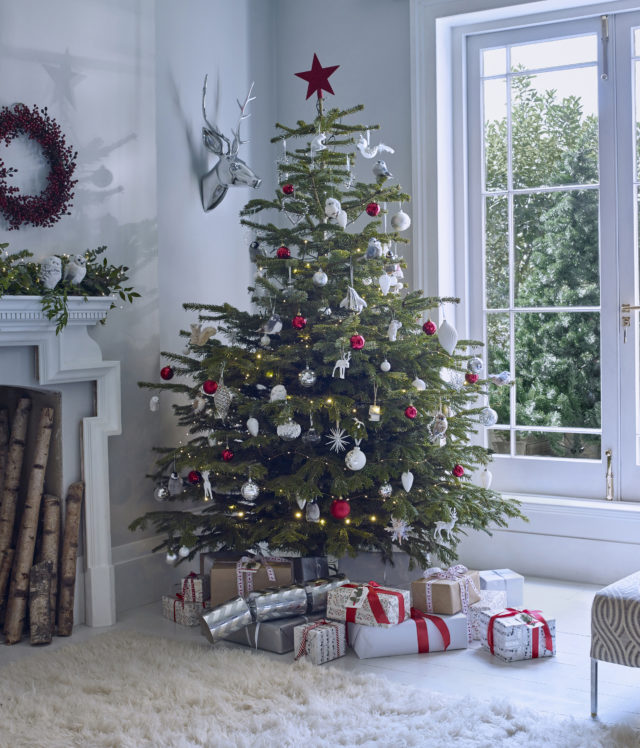 The snowy forest tree trend uses lots of silver tones and snow-tipped animals to bring a midwinter landscape to life.
A traditional colour-combo of red and white is classic, but this interpretation is fresh but simple and conjures a stylishly serene, icy winter wonderland.
Its Enchanted Garden theme, inspired by foliage and flowers, is a little more rustic. It features a selection of wooden and fabric decorations, featuring animals and birds.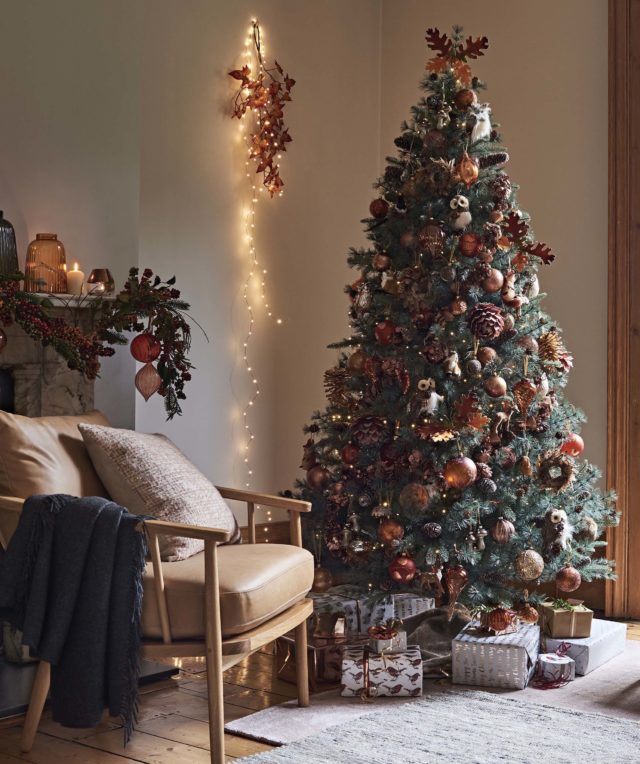 The amber story – inspired by the golden tones of autumnal forests – is our absolute favourite.
This colour theme has natural layers of beautiful tones from amber through to rich chestnut. This beautiful rustic environment full of wildlife has a cosy and warm feel.