Posted on
11 December 2018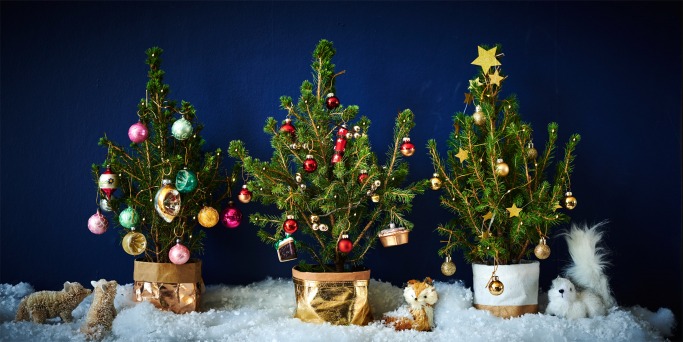 Are you short of space? Can't fit a big Christmas tree into your home, but still want something festive and natural-looking to replace it?
Well, we've got good news for you. There are wall hangings, houseplants and smaller potted trees that'll do the job nicely and bring some festive sparkle into your home, even if you live in the smallest space with just a little walk-round room.
Check out our top picks on how to spruce up your smaller space this Christmas...