5 Chic Colour Combos To Get You Away From Black & White
There's nothing like a pop of colour.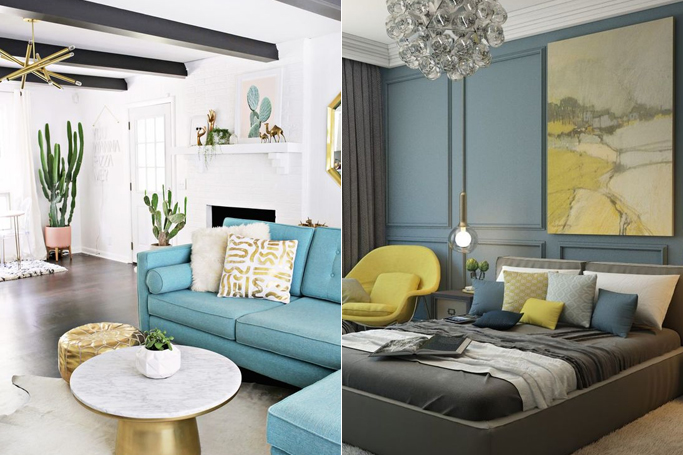 Before we begin, here's a short memo: We are, in no way, denying the power of black and white. We're merely looking beyond this timeless, classy — and yes, SO overdone and cliché combination.
A pop of contrasting colours is just what you need to shift your mind away from the neutrals and pastels. But the question is – which combinations work?
In case you're looking to add a splash of life to your home then check out these peppy hues that will take your colour wheel beyond your imagination.
1. Olive Green and Wood Red
This rich pair is a classic example of opposite attracts (red and green occupy opposite sides of the colour wheel).
It's glamorous but not garish. Exciting but not exhausting. Make sure to use green as the base and burnt wood red only as an accent.

image credit: Pinterest
2. Turquoise and Gold
Crisp, elegant and chic — this colour palette is perfect for close-spaced areas. The subtle pastel turquoise creates the illusion of space while gold adds a jewel toned touch.

image credit: Pinterest
3. Powder Blue and Tangerine
This colour theme is all about sophistication. Use height to your advantage by placing long chandeliers, drapes and patterned rugs.
Perfect for those who prefer some beachy vibes for their home.

image credit: Pinterest
4. Grey and Chartreuse
Somewhere between yellow and green, Chartreuse is strangely vivid yet earthy. This inside of an avocado colour can go from neon to neutral, depending on your choice.
It can work as the perfect foil for charcoal grey, case in point: the picture below.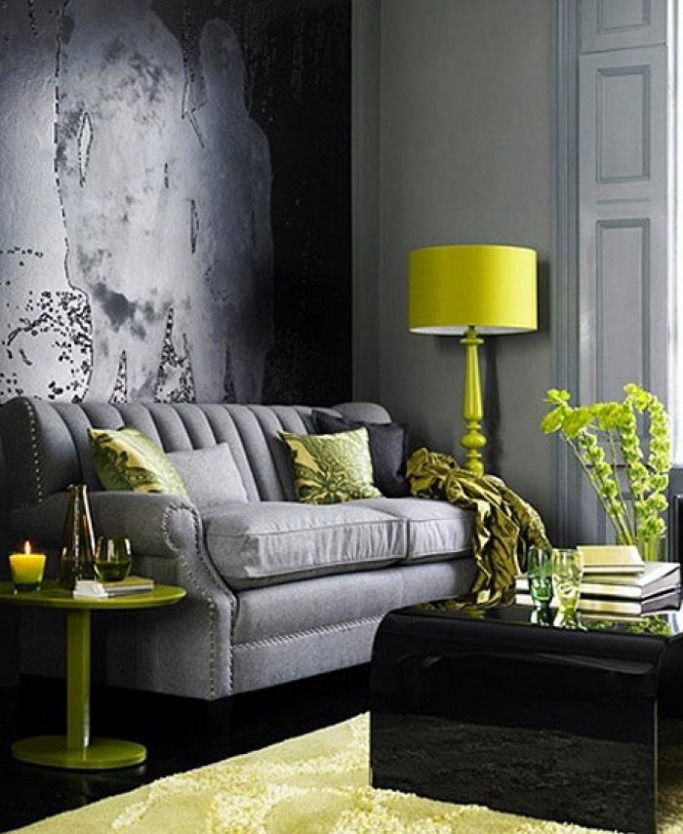 image credit: Pinterest
5. Royal Navy Burnt and Orange
Royal navy blue paired with burnt orange gives an instant rich makeover look to the whole setting.
If you doubt us then take a good look at the picture below. Set against white tray ceiling, drapes, and patterned couches, this living room is LOVE at first sight.

image credit: Pinterest