From Arty And Eye-Catching To Truly Off The Wall – How A Touch Of Surrealism Can Transform Homes
Bicycles in the bathroom, fish in the sink and bowler hats hanging from the roof... Anything's possible
Posted on
27 January 2019

Tired of tables with four legs, porcelain sinks, and rooms that stay the same colour when you turn the lights off? No, we didn't think you would be – but hear us out.
These surrealist home improvements will make you question all you thought you knew about your living room and, perhaps, your reality.
The Collins Dictionary describes surrealism as: "A style in which ideas, images and objects are combined in a strange way, like in a dream." We're not going to stick to this too rigidly here (full disclosure: We just want to show you stuff that's cool and weird), but it's worth keeping in mind nonetheless. It worked pretty well for Spanish artist Salvador Dali; it may do the same for your kitchen.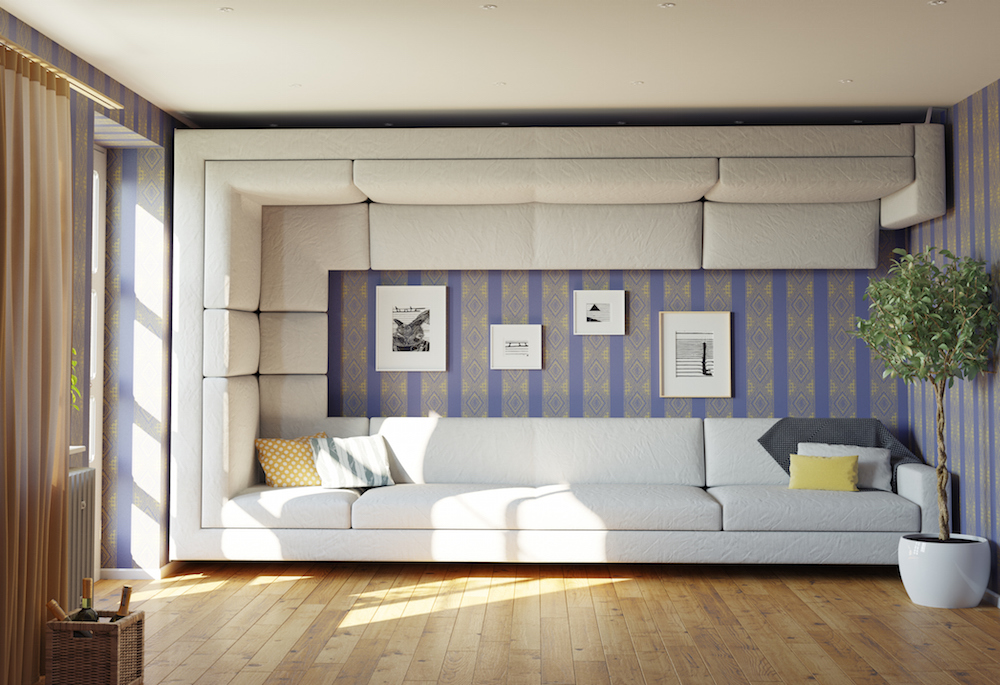 For those unconstrained by the laws of gravity (Thinkstock/PA)
You probably won't want to seriously consider full-blown surrealistic style for your next decor update, but these out-there looks and quirky designs might inspire a few new touches…
Surrealism has its own category in print shops and poster websites, so any bare stretch of wall can be easily filled with melting clocks, abstract collages and contortionist portraiture.
Not As They Seem
Surrealism often sets up an apparent contrast between what something appears to be, and what it actually is (see Dali's aptly-named 'Lobster Telephone'), and Red Candy's quirky furniture store (redcandy.co.uk) is filled with bits and bobs that are not quite what they seem.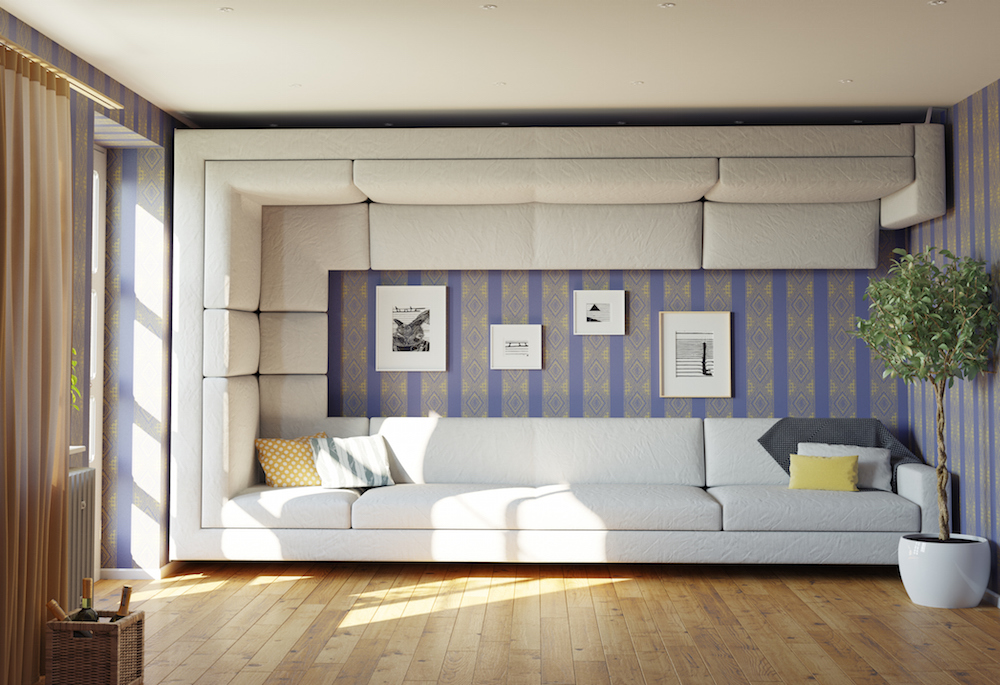 Their best designs are laced with irony: A jar in the shape a giant tooth, which, when de-lidded, reveals a cavity to be filled with sweets or cookies, or a giant pencil sharpener hollowed out to make a pen pot. Other highlights include a stone camera whose long lens functions as a vase, and a laboratory flask whose warm glow emits from test tube-shaped light bulb.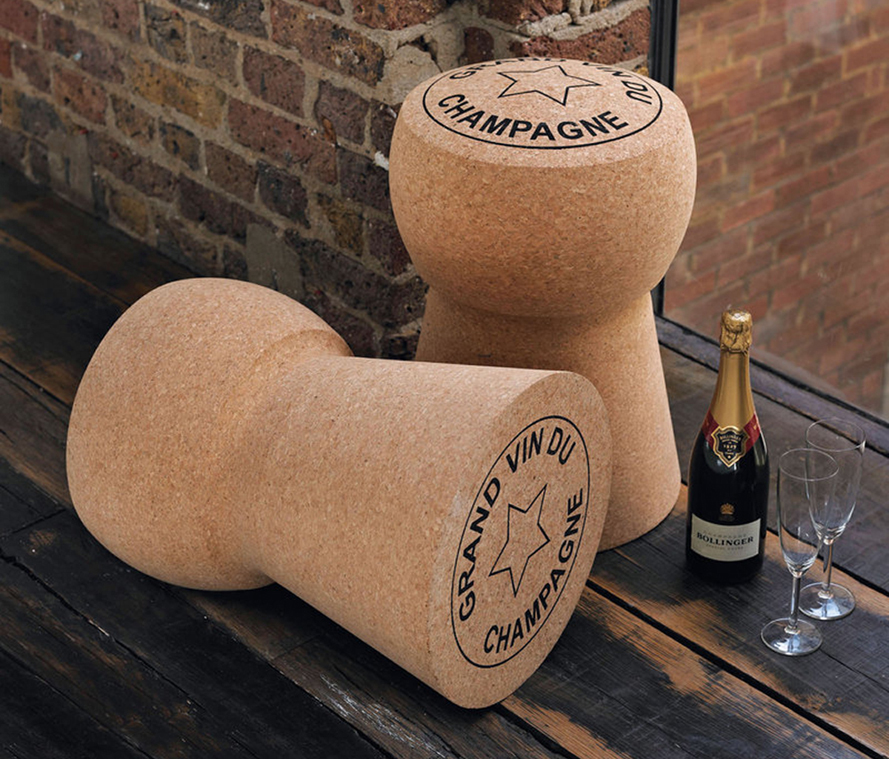 But our favourite accoutrement is the Giant Champagne Cork Stool (£150/AED 727), a slam dunk party piece sure to impress even your most humourless guests. We're all thinking it – if those are the corks, what fun could be had with the bottles.
Furniture Of The Absurd
Surrealism can be a purely aesthetic experience, and the best designs play tricks on the eyes as well as the mind. Think optical illusions or portraits that look different from different angles: Anything offbeat enough to elicit a double take from an unsuspecting guest.
Sometimes, it's what you can't see that makes a product so peculiar. The Umbra Conceal Floating Shelf (£10.74 /AED 52, Amazon) is a slim, transparent platform that protrudes from the wall just far enough to bear a stack of books, which appear to hover suspended in mid-air.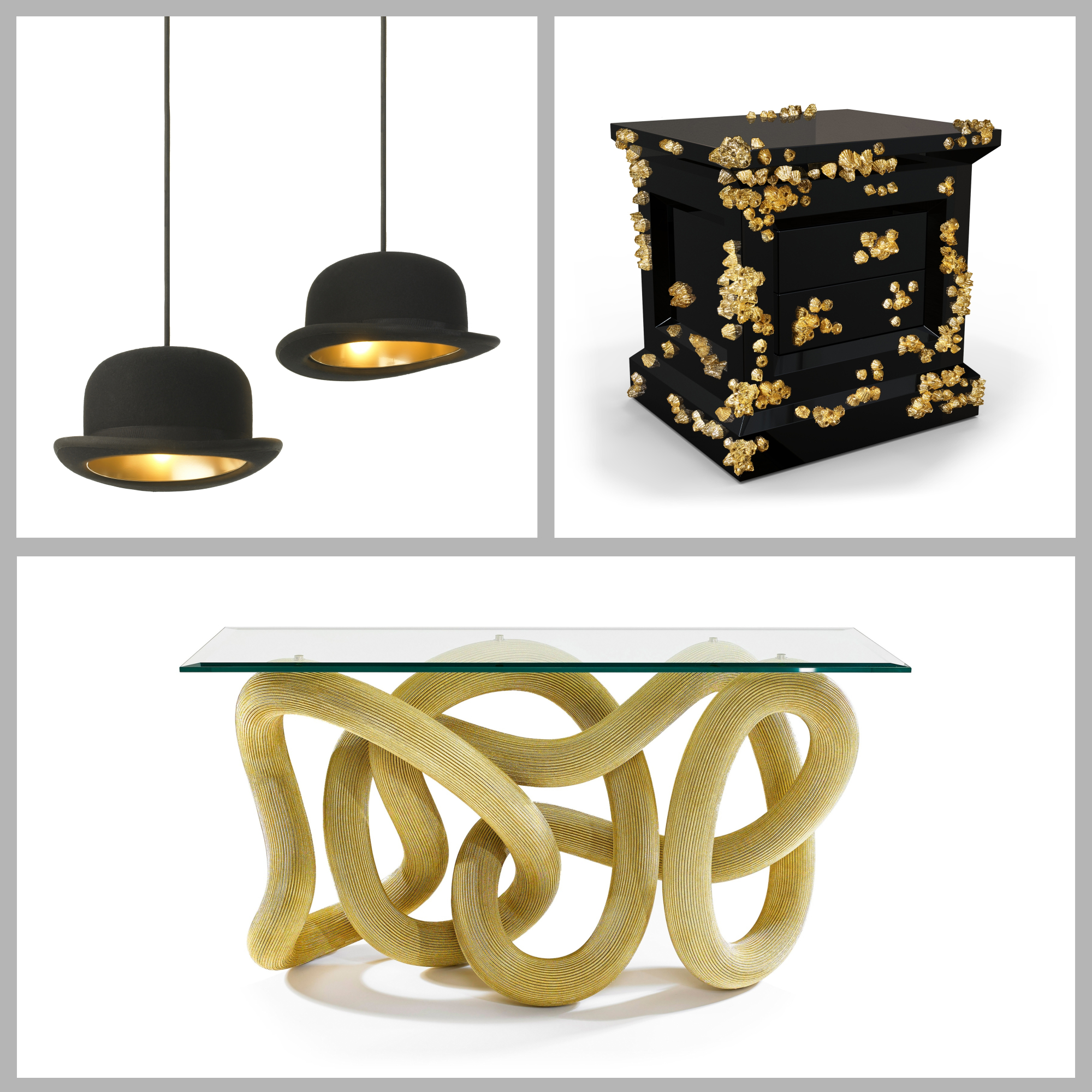 Jeeves Bowler Hat Pendant, £175 / AED 848; Lost at Sea Side Table, price on request; Flux Console, price on request, Jake Phipps (Jake Phipps/PA)
The designs of Jake Phipps (jakephipps.com) are yet more inscrutable. An attractive glass-topped table rests not on four legs but a single undulating loop that twists and turns in on itself, like a snake that's bitten its own tail.
The Lost at Sea Side Table comes encrusted with golden barnacles, as though newly salvaged from the ocean floor. For lighting, bowler hats hang from the ceiling masquerading as lampshades, a warm glow pouring from beneath their brims.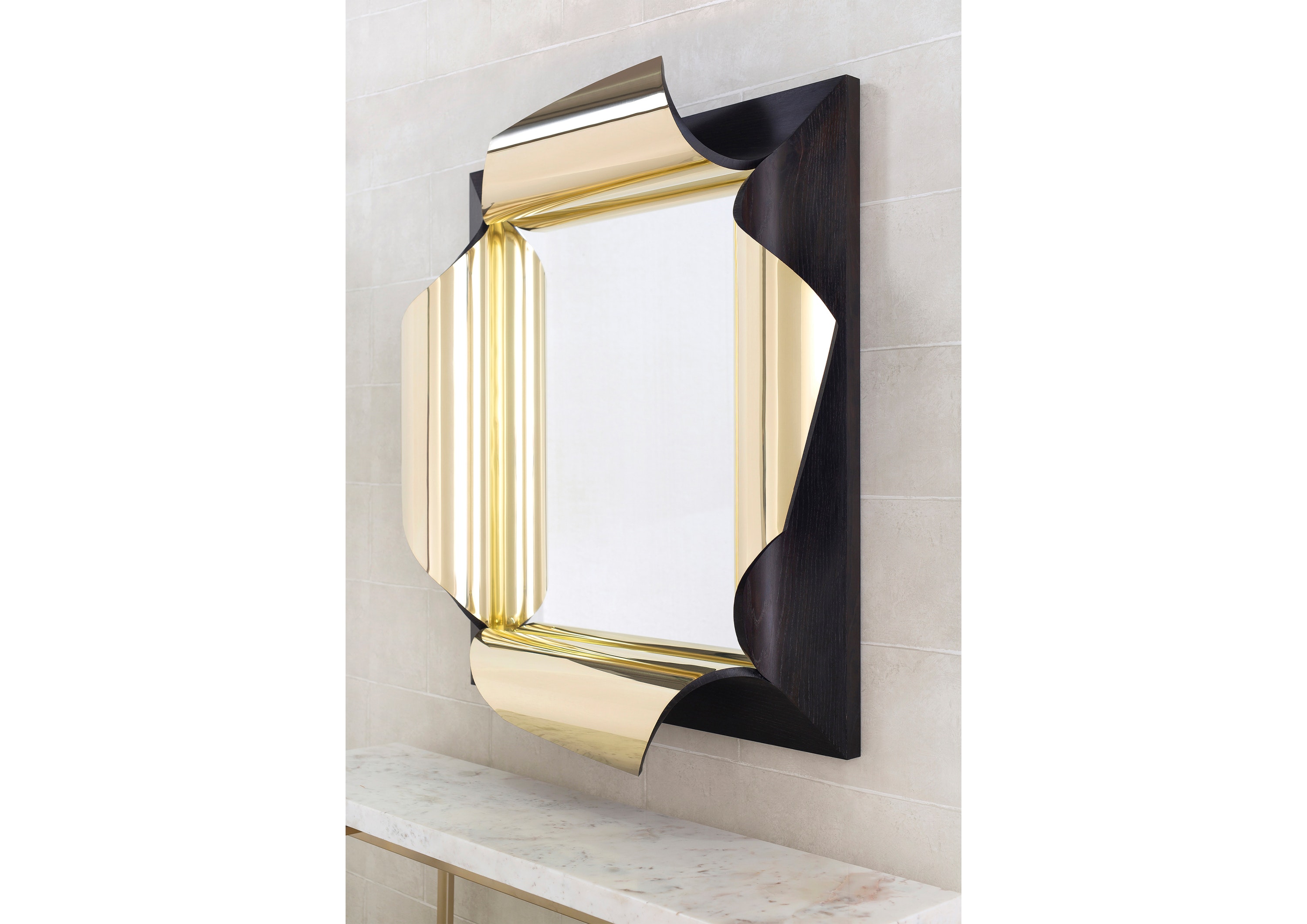 A direct homage to the man himself – Salvador Mirror, price on request, Jake Phipps (Jake Phipps/PA)
But most mind-bending of all is his aptly named Salvador Mirror. The frame literally peels back from the mirror's surface to reveal its contents – in this case, you.
Even the most mundane of domestic fixings can be given a mysterious makeover – the household radiator comes in vertical slats, giant bronze plates, and wavy wall installations, as much modern art as heating appliance.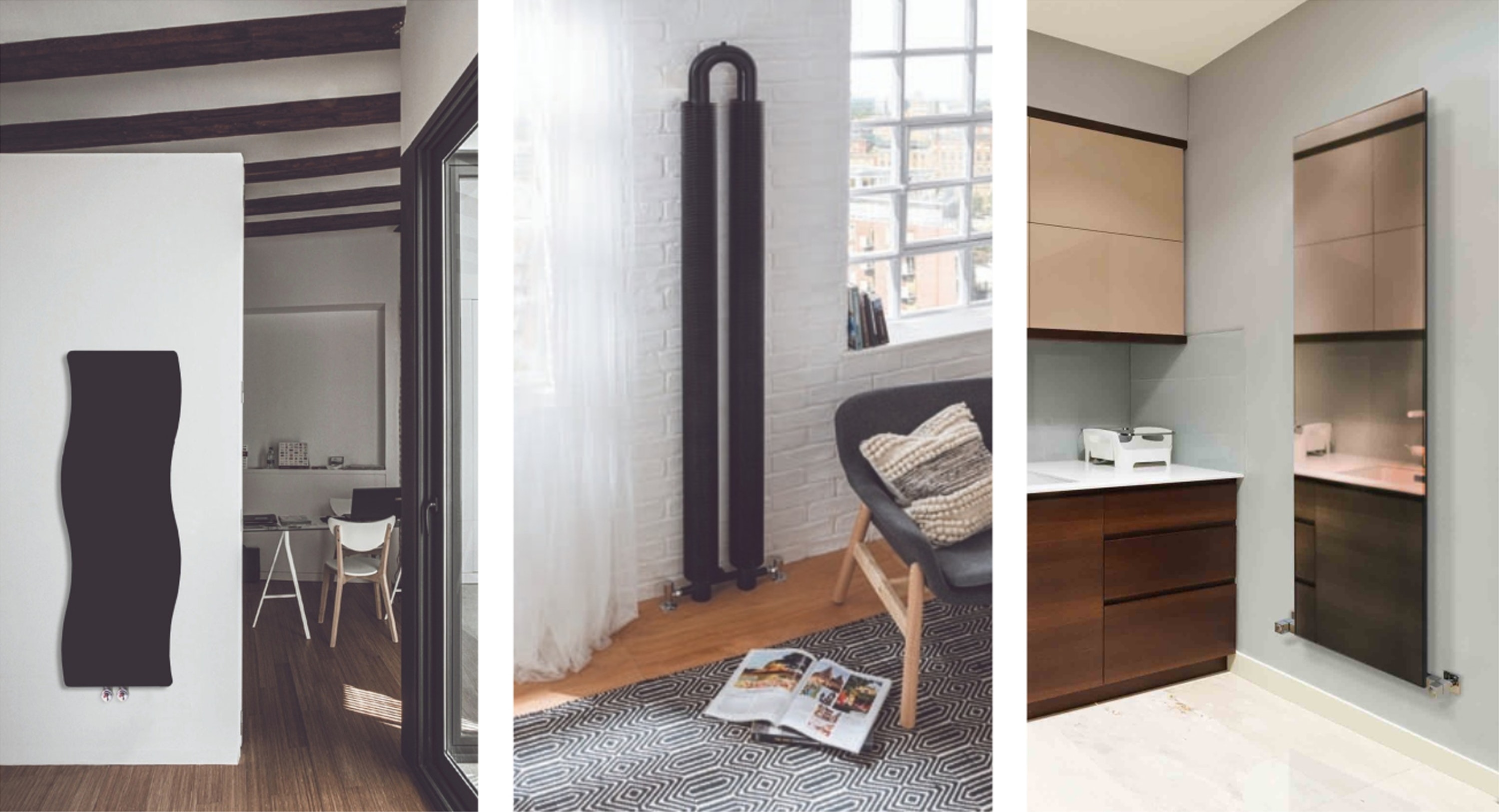 Can you spot the radiator? A selection of eye-catching radiators from Aestus.co.uk (Aestus/PA)
Hungarian artist Bogi Fabian (bogifabian.com) travels the world painting unique murals on clients' walls, with a special kind of fluorescent paint that can only be viewed in the dark. Wait 'til sundown, snuff out the lamps and enter a dream world.
For daytime designs, Zurleys (zurleys.co.uk) offers matching sets of reflective furniture to create your very own bedroom of mirrors.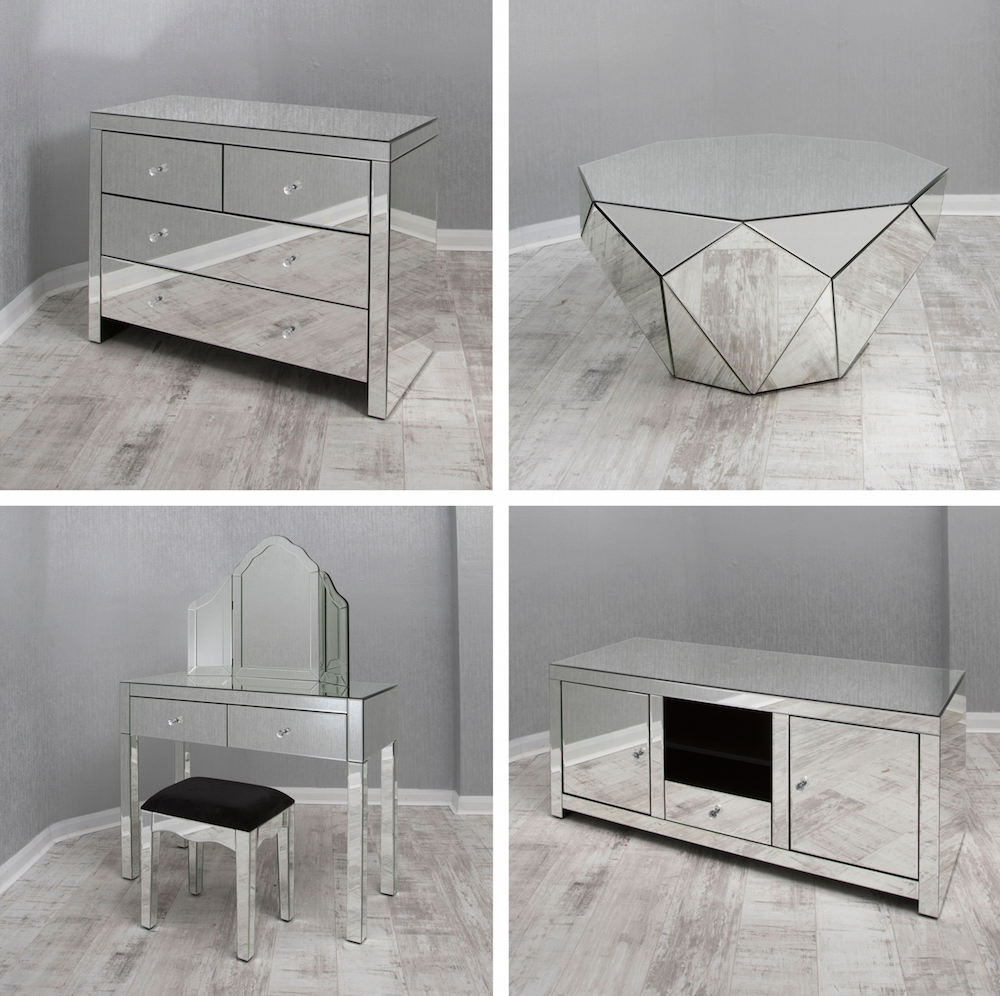 Mirror, mirror on the floor…. Clear Mirrored Chest of Drawers, £364/AED 1,764; Clear Mirrored Round Coffee Table, £266/AED 1,289; Clear Mirrored Dressing Table Set, £430/AED 2,084; Clear Mirrored 2 Door 1 Drawer TV Unit, £379/AED 1,837, Zurleys (Zurleys/PA)