THE One Unveils Their Three New Sofas - Now In Stores
Meet WINN, KINGSTON, and LOUIE - THE One's new sofas...
Posted on
19 October 2017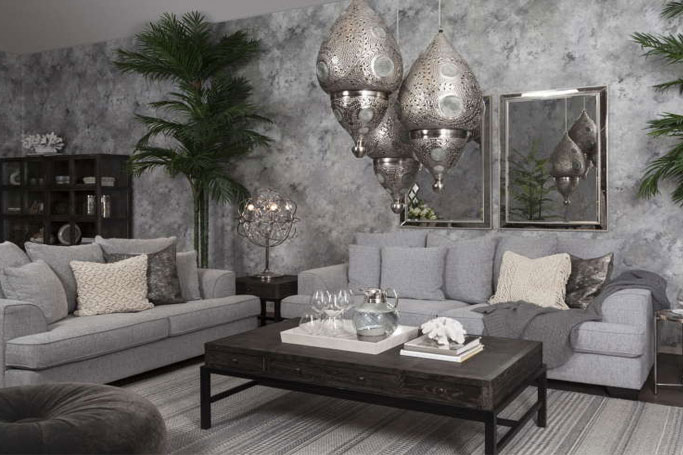 THE One; where interior is designed with love and passion, is unveiling a new series of 3 sofas, each has a dynamic and a unique way of interaction with surroundings.
WINN, KINGSTON, and LOUIE are altogether introduced in short stories, with THE One characters in the lead role. Although every story has its own exclusive set of perspectives, they all share one thing; togetherness.
Meet WINN
WINN is the practical family mother, who works day and night for every member's convenience, not with complain, but with absolute love and passion. WINN knows exactly how to keep everything, and everyone on the right track, and how to get them back in states of chaos, even the little ones. She is THE One who brings the whole family members together for a good quality time, even when that seems impossible. She just makes everything okay for her family, as they are what WINN cherishes the most.
Meet KINGSTON
KINGSTON is THE One who'd want to meet. He is the type that one would fall in love with instantly. He's that one friend with the captivating presence, who is elegant yet casual, who makes everyone around him feel comfortable, and is usually in charge of many social gatherings. When KINGSTON is around, everyone is having fun, regardless the occasion. His old school style, and clean lines, survived every trend out there, and is difficult to be made simple.
Meet LOUIE
Every woman needs THE One trustworthy friend, who can keep all of their secrets, and LOUIE is that one friend, the best of them all. She's always got her friend's back, and is supportive no matter what. She's always there whenever her friend needs help. Spending time with LOUIE brings joy, comfort, relaxation, and a feeling of timeless support. LOUIE always gives the best advice, yet she is her friend's partner in every crime. She is stylish, romantic, elegant, and knows you inside out, and you're number One confidant.
Buy any of THE One sofas in-store before the 31st of October 2017, and get a chance to win its value back as a gift card for 1 year (T&C apply).