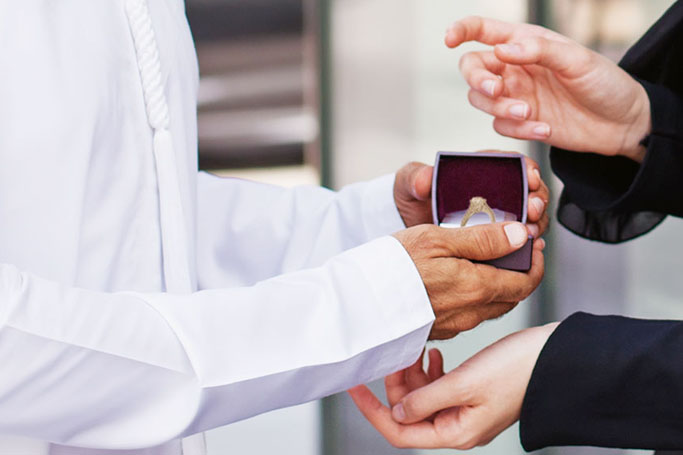 You've said your "I love you"s, "uHibbuki"s, and "Yes, I will!" – now what? Here's everything you need to know if your fiance is Emirati.
The rules and procedures of getting married in the UAE, particularly to an Emirati, vary depending on your religion and your nationality.
Read on to find out how to get the legal paperwork sorted out so you can get on to planning for the big day.