10 Unusual Trips To Take In 2018
These unique holiday destinations could be your next adventure!
Posted on
14 January 2018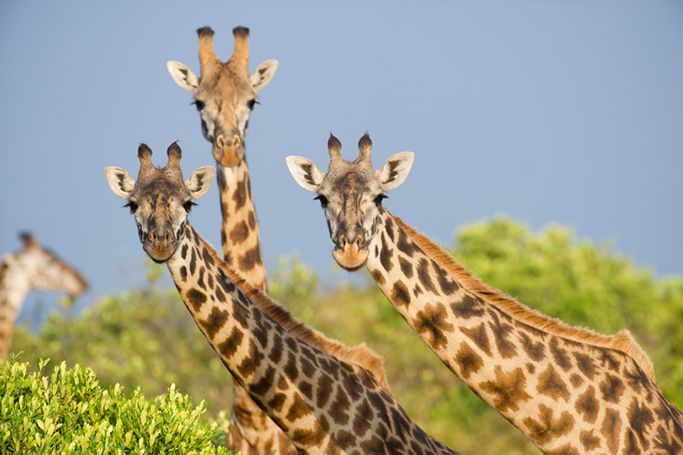 For many people, the joy of travel is to get away from the crowds, explore new trails, spot rare wildlife and taste local food off the beaten track. From national parks to the northern lights, travelling should be about discovering something truly remarkable.
So we've highlighted some wonderfully different destinations and experiences for you to choose from this year. Voted 2018's top country to visit, Chile is home to urban art galleries and wild pumas in Patagonia, as we also recommend dining with giraffes in Kenya and hanging out with hyenas in Harar, Ethiopia.
Make this year the most adventurous yet, as here are 10 unique and unusual trips to take in 2018…
#1 Fly over Bhutan's mountains
Bhutan is a quaint Buddhist kingdom on the Himalayas' eastern edge, which is known for its monasteries, fortresses and dramatic landscapes that range from subtropical plains to steep mountains and valleys. Its rustic charm should be seen from above, as helicopter tours circle over the rice fields, soar over Rinpung Dzong, the monasteries, the Tiger's Nest temple and the old watchtower. You'll encounter more ancient discoveries over the route of the river, before arriving at the wonderful views of Mount Jomolhari.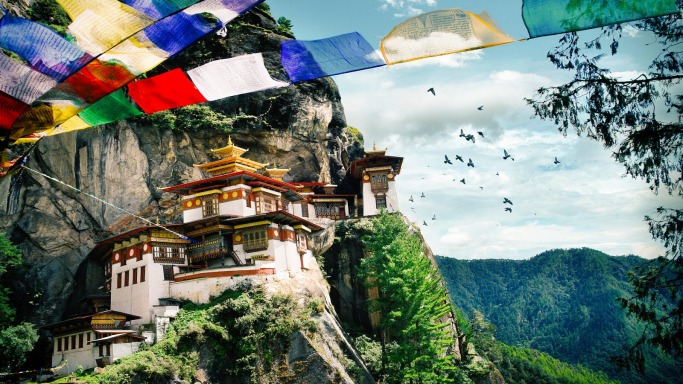 #2 Explore Norway on a night train
Take a train journey across Norway with Nordland Railway's scenic route which runs from Trondheim to Bodo in the Arctic Circle. Watch hills turn into forests and then snow-capped mountains, before you witness the stunning lunar landscape of the Arctic Circle. Explore Bodo's seascapes and mountain views for 24 hours before returning to Trondheim on the night train, which has fresh linen and chocolates (it's nothing like interrailing)!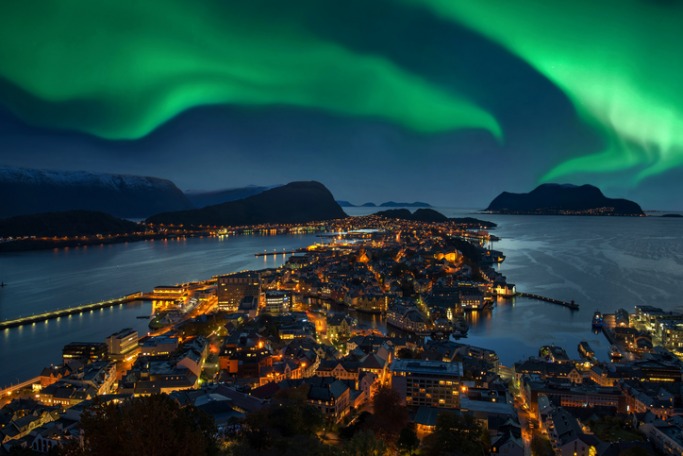 #3 Have dinner with giraffes in Kenya
Guests at Giraffe Manor don't have to go exploring to find wild animals, instead they come to you! Located in Langata, a suburb of Kenya's capital Nairobi, the hotel is an ethical sanctuary owned by the Africa Fund for Endangered Wildlife, so the giraffes are still wild and not trained for tourists. Alongside warthogs, the giraffes roam as they please, happy to be fed through the windows and interact with humans they've grown to trust. So expect to have another guest at breakfast!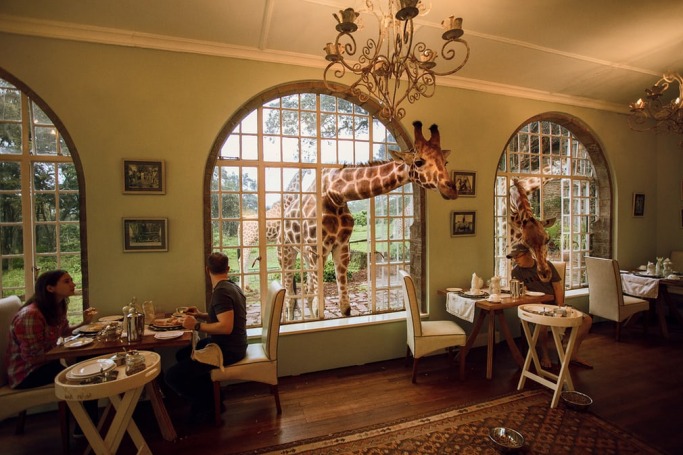 #4 Look for pumas Patagonia
We already know that Chile is the trendiest place to visit in 2018, with the rise of tourism and interest in the country; it even features twice on this list! But, located in the south of the country, Patagonia, is still considered to be untouched with glaciers to climb and exotic wildlife such as pumas and condors. The original landscape of volcanoes and rocks make this the perfect destination to hike, explore nature and forget the rest of the world exists.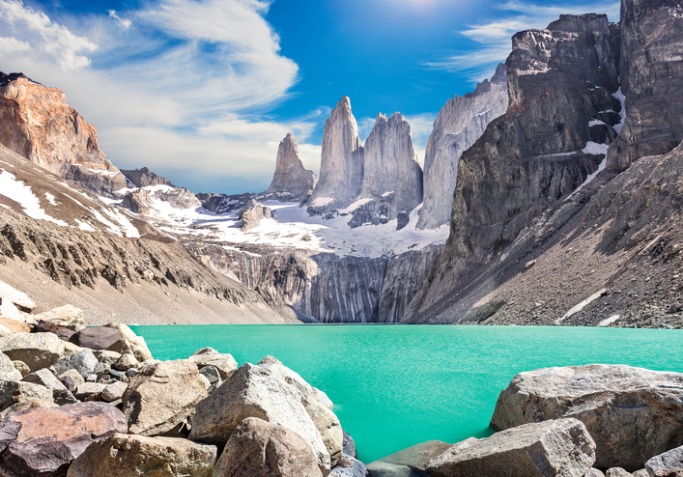 #5 Visit gorilla families in Rwanda
Another animal encounter to complete in 2018, is visiting the mountain gorillas in Rwanda. Silverback gorillas roam in the bamboo rainforests of the Virunga Mountains and thanks to conservation camps you can come to face to face with one. Carefully habituated, these gorillas are as friendly as they can be (they're still wild), but you can spot them in their natural habitat without putting yourself in too much danger or disturbing the wildlife.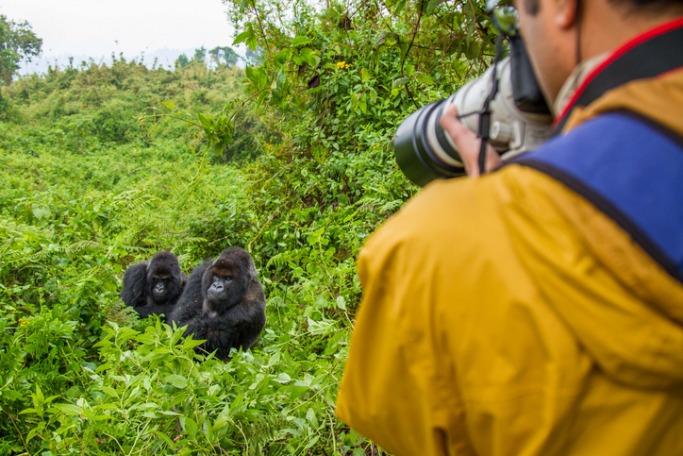 #6 Take a spiritual journey through Japan
Discovering Japan's wild side can be done by escaping to destinations such as Shikoku in the south-east of the Japanese archipelago. Shikoku offers a slower-paced and more traditional vision of Japan. The Shikoku Pilgrimage will take you on a spiritual journey through the countries untouched beauty, as will the Shikoku Henro, a 1,200km trek between 88 different Buddhist temples.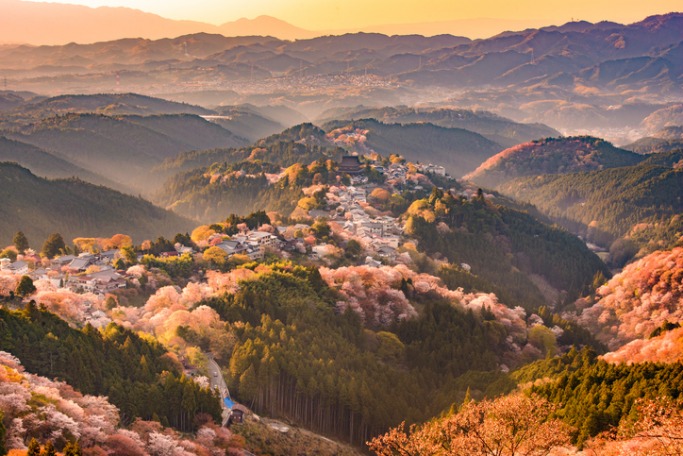 #7 Discover Portugal's secret lagoon
Surprisingly located close by to Portugal's popular Lisbon, is a secret lagoon at Albufeira. From kayaking to paddle boarding, this serene destination is a hidden oasis that you have to find! It's isolated location offers a great contrast to the buzz and culture of city life, as you can unwind in the waters and enjoy the stunning scenery.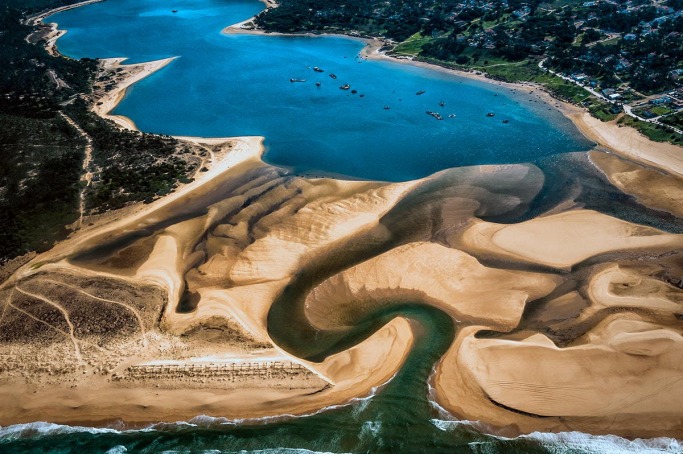 #8 Laugh with the hyenas in Harar
Described as the most surprising city in East Africa, Harar in Ethiopia is known for its mosques, the highest quality coffee and the best beer in Ethiopia. Surrounded by a defensive wall, you can explore the cities maze-like alleys and decorated traditional houses. Harar also has a very unique tradition of welcoming hyenas through the city's gates at night, where they are fed food waste by the hyena men!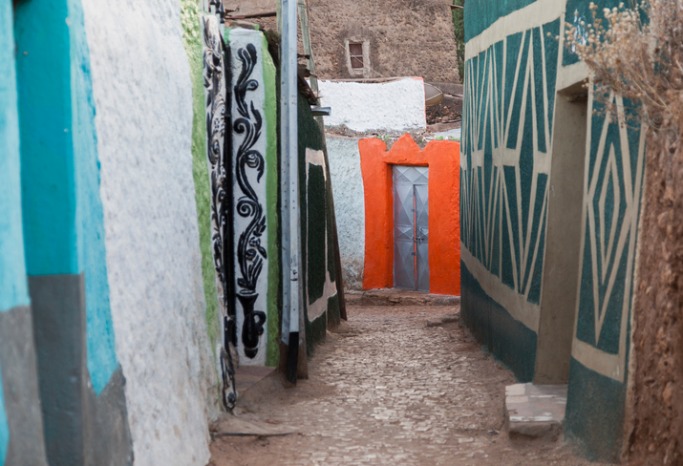 #9 Dive in Albania's unexplored waters
Albania hides many secrets on its seabed, with sunken aqueducts, shipwrecks and rarely visited caves, divers can discover unexplored treasures. After years of isolation under communist leaders, the development of Albania has been limited, however this means the underwater cultural heritage has been preserved.

#10 View outdoor urban art galleries in Chile
Chile's capital and largest city, Santiago, sits in a valley surrounded by the snow-capped Andes and the Chilean Coast Range. The city is painted with vibrant murals, as each bare wall is a blank canvas for Chile's street artists to express their creativity. There are street art tours to explore the city in Chilean-style, with colourful neighbourhoods like Bellavista, Brasil, and Yungay. The city is also thriving with art in their museums, including the long-neglected San Miguel barrio which is home to the must-see Museo a Cielo Abierto (open-air mural museum).