12 Wellness Holidays You Need To Take In 2018
Your month-by-month guide for health and fitness travel
Posted on
14 December 2017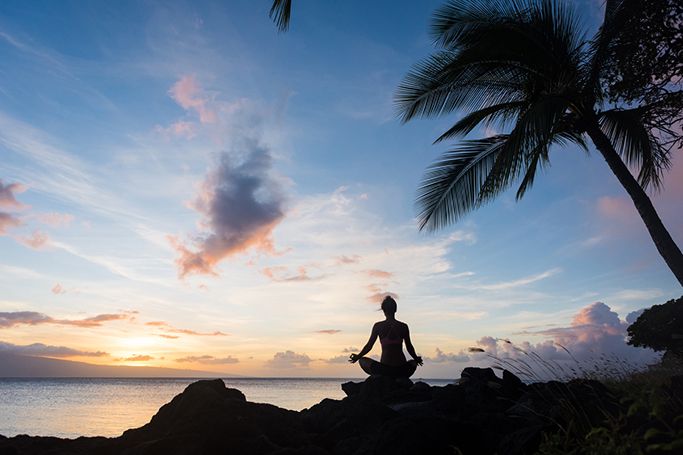 The biggest travel trend for 2018 is tipped to be wellness retreats, as healthy holidays with yoga and meditation are becoming increasingly popular. Travellers are searching for absolute sanctuary, where they can relax with spa treatments, de-stress, focus on weight loss or practise mindfulness.
As health and fitness travel is trending, wellness clinics and spa holidays across the globe are growing! So we've prepared a month-by-month guide of where to travel to in 2018 if you want to maintain or kick start a healthy lifestyle. From June retreats in St. Lucia to Morocco Surf and Yoga in April, wellness holidays offer adventures and unique experiences which make them a travel must for next year.
Here is our pick of the 12 wellness holidays you need to take in 2018…
January: Sri Lanka
Escape the January blues by finding peace in the lush landscape of Sri Lanka, with green mountains, spa retreats and yoga sessions you can start the year with a healthy mind-set in a spiritual atmosphere.
The Santani Wellness Resort is hosting a special 7-night yoga and Ayurveda retreat, led by renowned Guru Sushant Pandey, from 13th of January 2018. Here you will be able to detox from the festive season, focus on your health and revitalise your energy, ready for the year ahead. From mindfulness to meditation, this experience will harmonise you by releasing physical, mental and emotional tensions from previous years.
Sri Lanka also hosts the Talalla Wellness Retreat which was created to reboot, revive and rejuvenate! Happy thoughts and happy New Year!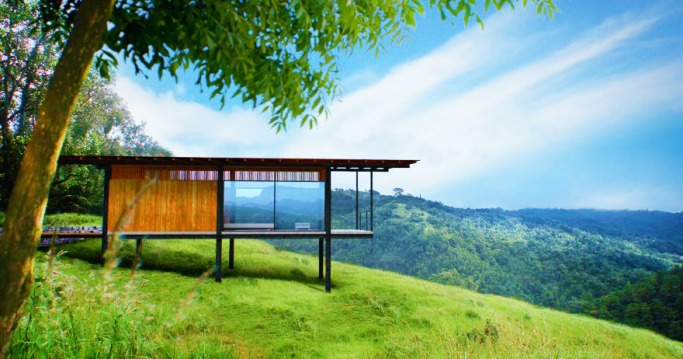 February: Mexico
It's time to challenge yourself physically and reset your health and fitness goals for 2018. Mexico will be the base for many wellness voyages next year, as you can work out on the beautiful beaches alongside the abundant wildlife. There will be hiking on pink volcanic ash, snorkelling with sea lions, as well intensive boot camps and power yoga sessions.
Situated in the Sea of Cortez islands Espiritu Santo and Isla Partida, in the Mexican state of Baja California Sur, will be Base Camp Baja. This wellness adventure is a package run by Lindblad Expeditions, National Geographic and Exhale and will offer you the opportunity to explore the pristine Sea of Cortez coastline, whilst getting in shape for 2018. Don't worry it's not all hard work, there will be chill yoga classes, relaxing massages and cocktail hour at the end of the day!

March: Bali
It's March and you already need to escape the daily grind of the New Year! From work stresses to the new year break ups, Bali is the perfect choice to de-stress and enjoy some sanctuary.
The Goddess Wellness Retreat, located in a private oasis of Seminyak is a women's wellness retreat, for those needing to escape their other half or their exes! The tropical surroundings will inspire a fresh start and the highly trained retreat facilitators are there to help you relax and cater to your personal needs.
Or the Nourish & Renew Luxury Health Retreat in Bali will help you renew your mind and body through health coaching, holistic personal training, wellness workshops and beauty indulgent packages. Refreshed and revitalised you will receive the break you need to ensure 2018 will be the best year yet!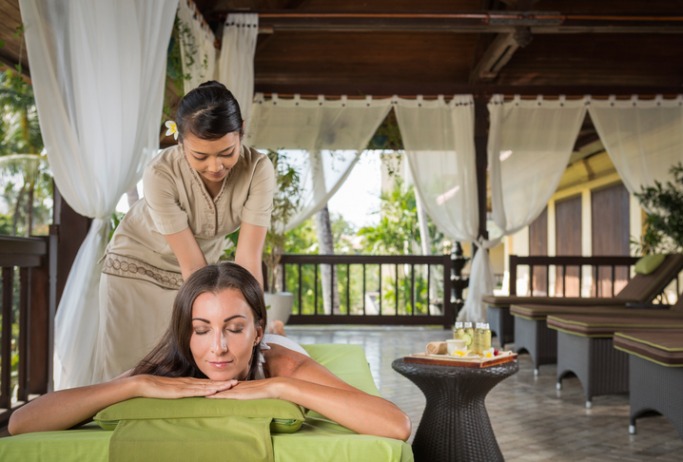 April: Morocco
For a spring pick-me-up you need to venture to Morocco for a unique wellness holiday where you can learn new skills, explore the culture in the sunshine and be welcomed into a relaxing vibe. Surf Star Morocco is a Surf and Yoga retreat, as you will practice yoga at sunrise and sunset, learn to surf in clear waters and stay in relaxing accommodation.
From the healthy, yet tasty, Moroccan cuisine to the vibrant culture in the warm African sun, this wellness retreat offers a much needed spring renewal in a different environment. All levels of surfers and yogis are welcomed, as coaching will be provided throughout. So why not learn to surf under the sun and also experience a refreshing retreat.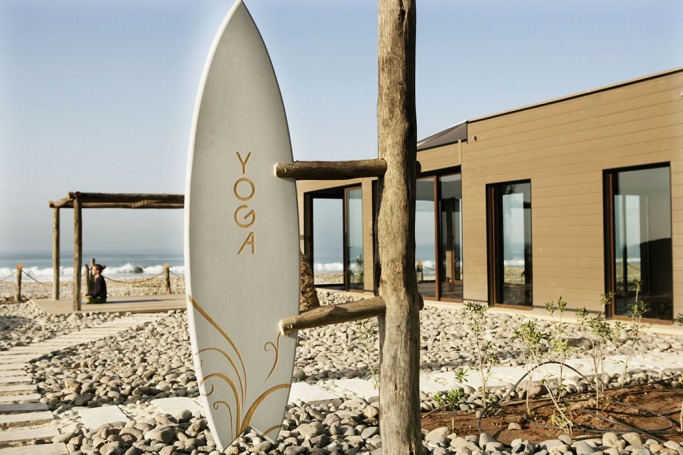 May: Spain
Head to Spain to focus on your sleep, so you can achieve a healthier lifestyle and prevent premature ageing. A lack of sleep can affect every aspect of your life as stress, fatigue and tiredness will have a negative impact on your health. By the time we're in May you will have already over worked yourself and suffered from a lack of sleep, so the sleep well programme at the SHA Wellness Clinic in Spain will help to alleviate your sleep problems and restore your health.
In the Mediterranean sunshine your medical health will be accessed, as diagnostic techniques and natural therapies will be used to help you. From the hydro-therapy circuit of pools, baths and saunas, to the talks, tai chi walks and healthy cooking classes, this Clinic is essential for your health and wellbeing. So rest in the peaceful surroundings and get a good night's sleep!

June: St. Lucia
You're nearly half way through the year, so obviously you deserve a getaway to the Caribbean island of St. Lucia. Relax and enhance your health in the beautiful surroundings of unspoilt rainforests, natural waterfalls and idyllic beaches.
With nutritious cuisine, beachside Tai Chi, mud baths and detoxifying treatments, St. Lucia also offers you the opportunity to work on your summer beach bod with intense fitness classes, tennis and water-skiing. Or you can be more adventurous as you snorkel in clear waters with colourful fish.
The BodyHoliday Resort offer an adult-only spa on the island, with a wellness centre and plenty of water sports. From being pampered to working up a sweat with your personal trainer. There are also walks to explore the tropical gardens and Cariblue beach, or you can lounge by the 50-foot infinity pool in this paradise. (P.s this is our favourite)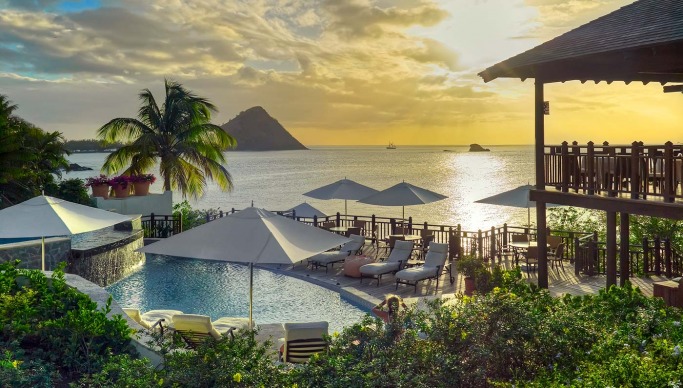 July: Ibiza
Your friends may be heading to Ibiza to party over the summer months, but this Balearic island is also home to wellness retreats and fitness holidays. A luxury boot camp style fitness regime will help you continue your summer slimming and leave you feeling amazing!
Health and Fitness Travel are offering plenty of summer trips to Ibiza, as you can enjoy or endure a daily fitness schedule of circuits, aerobics, boxing, running, swimming, stretching and body sculpting. There are also cookery classes, creative workshops, massages, manicures and mindfulness sessions, to allow you to relax as well as train in the Ibiza sunshine.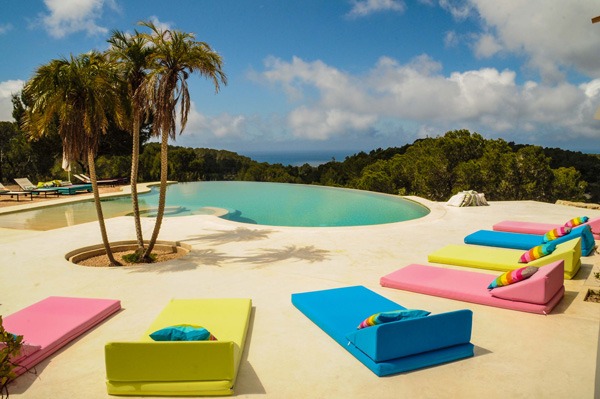 August: Italy
We're staying in Europe for the summer as Italy is our next destination with its soothing Lefay Resort & SPA Lago di Garda, in the alpine mountains surrounding Lake Garda. With a five star rating this Spa is located in a picturesque setting of olive trees, acres of woods and a pretty village. It embraces wellness and friendliness, in a luxurious environment with authentic Mediterranean cuisine in 2 gourmet restaurants.
The resort's signature spa features a private saline pool with a suspended moon, which creates a calming atmosphere to unwind and relax in the "World of Water and Fire." There is also an expansive fitness centre, as guests can benefit from many wellness experiences.

September: Thailand
Kamalaya Koh Samui, in Thailand, is a solo traveller's paradise, making it the perfect place to escape to after a social summer. The resort is inclusive of wellbeing and culture, as the blend helps you to explore not only yourself but the destination. In the surroundings of an old Buddhist Monk cave, once used for mediation, the setting is ideal to practise mindfulness and spirituality. You can also take time for reflection in the art gallery in the resort.
The planned wellness programmes include specialised yoga, emotional balancing and de-stressing; there are also individual sessions and private lessons if you really want to enjoy the seclusion. Unwind in the calming atmosphere and appreciate "me" time, before returning to your hectic lifestyle.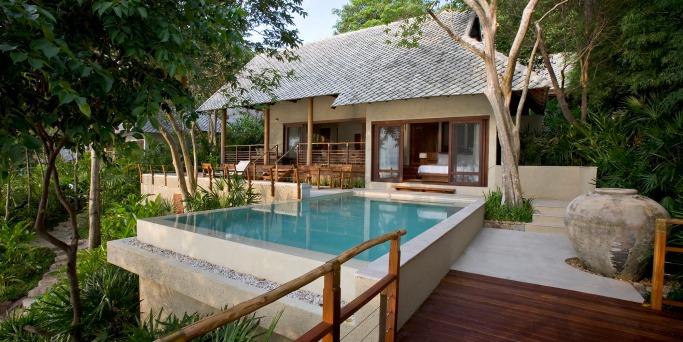 October: India
To keep a little piece of summer during the autumn, try the North of India for a holistic break of self-discovery, as you aim to make the most of the year! Atmantan Ayurveda is a spiritual hideaway between the Sahyadri mountains and Mulshi Lake, which rejuvenates you in a tranquil environment. With ancient Ayurvedic spa treatments, yoga practises and reflexology, you can heal your body and mind to feel cleansed and rebalanced for the busy winter ahead.
Through adventures and self-discovery, you can ensure that you are heading towards the end of the year on a positive high, full of self-worth and ambition.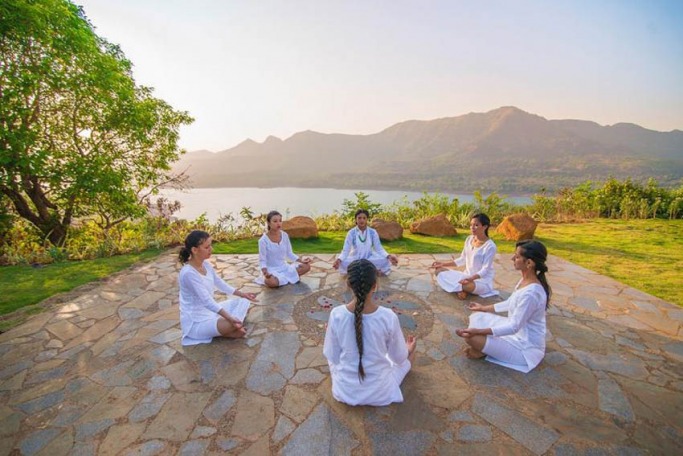 November: Switzerland
Not all wellness holidays need to leave you sun soaked, as this winter wonderland wellness escape will have leave you excited for the festive season to come. The Alpina Gstaad Ski & Spa in Switzerland gives you a great opportunity to ski and spa in the stunning Swiss Alps. You can experience an early white Christmas and ski across the Gstaad Region, whilst also focusing on your health!
There are holistic treatments to help you rejuvenate, before ice skating, wine tasting and sipping hot chocolate (you're allowed a treat) with spectacular views of the glacier.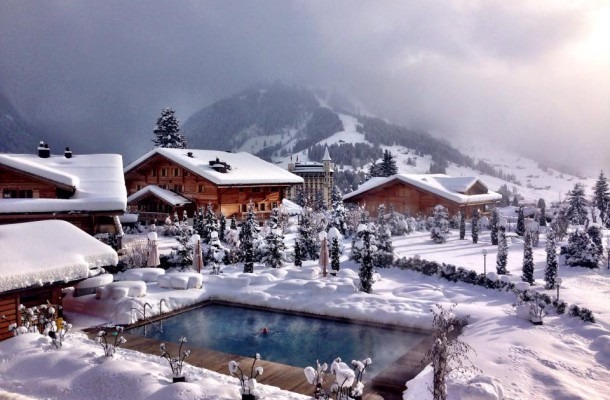 December: New Zealand
Unwind from the year at Aro Hā Wellness Adventure in the Southern Alps region of New Zealand. Designed for rejuvenation of the human spirit, this wellness holiday weclomes solo travellers, couples or friends as it fuses eco-friendliness with health and fitness.
During this powerful experience that uses nature, nutrition, mindfulness, yoga, and functional movement, your health (both physical and mental) will be strong as you leave as 2018 and start to look forward to the next year. New Zealand's lush landscape will clear your mind and keep you busy on hikes and walks, as this wellness holiday exudes peace and positivity…who wouldn't want to end the year like that?!