Inside Dubai's New Floating Five-Star Hotel
Here's everything you need to know about the QE2 in Dubai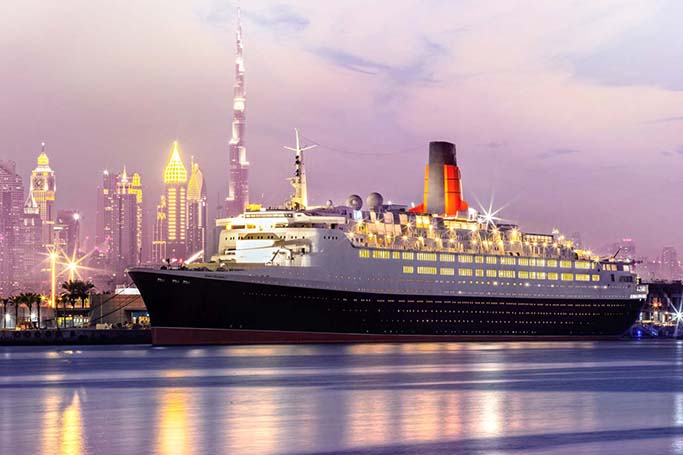 Dubai is known for its many glamourous and luxurious hotels, however the city's latest five-star tourist attraction is a little more unique! The newly renovated Queen Elizabeth 2 ship is now a floating hotel in Dubai which is permanently docked at Mina Rashid and opens on 18th April 2018, although the grand launch is not until October.
It took over 2.7 million man-hours to transform the historic cruise liner into a plush hotel, and restore the rich history of the famous ship. The highly anticipated refurbishment includes 224 modernised rooms and suites, 5 of the planned 13 restaurants and bars and even a QE2 Heritage Exhibition.
From cabin style rooms to royal suites, the new floating hotel offers an alternative experience which aims to capture the essence of the ship during her 40 years of service and still provide a luxurious facility that is exclusive to the UAE.