This New Beijing Skyscraper Has the World's Tallest Entrance Hall
...and the photos are incredible!
Posted on
21 November 2019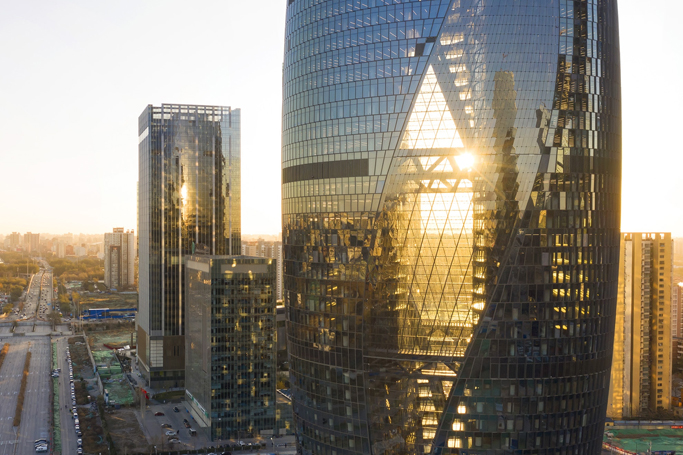 The atrium is nearly four times the height of Niagara Falls.
Beijing is no stranger to giant, glass skyscrapers – in fact, there seems to be a new one every week – but China's capital's latest addition, the Leeza SOHO, is no ordinary high-rise.
As far as height goes, the 207m tower isn't the world's tallest, but for this new superstructure it's what's on the inside that counts. On stepping through the doors, visitors are greeted by the world's tallest entrance hall – a spacious central courtyard stretching almost to the tower's top.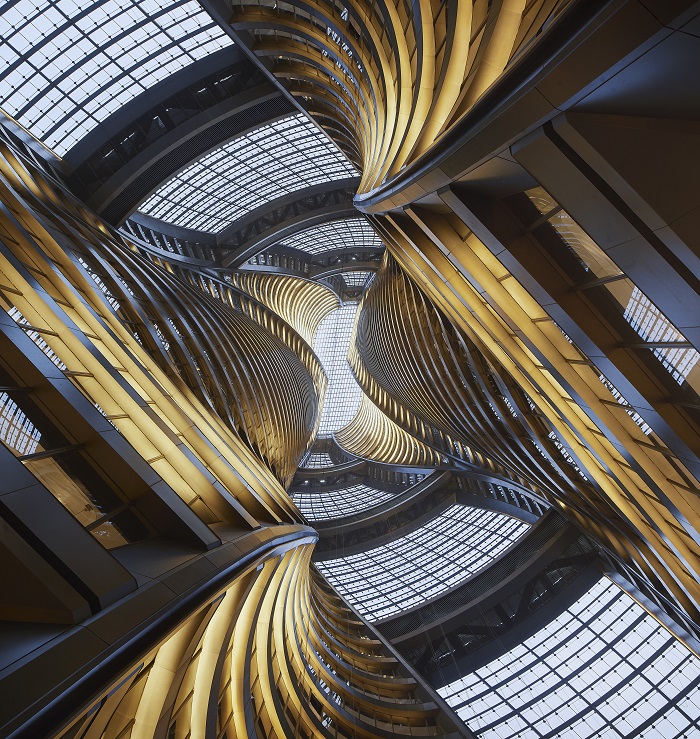 Now completed, and solid as a rock from the outside, the 45-storey skyscraper is actually divided into two distinct halves – joined by elevated walkways on different levels – which slowly corkscrew around each other up towards the sky.
The result is a smooth, undulating aesthetic that allows light to permeate throughout the entire structure, and, of course, an architectural record. The atrium doesn't quite reach the roof, but stands at a world-beating 194.15m, edging out the 180m atrium in the Burj Al Arab hotel in Dubai.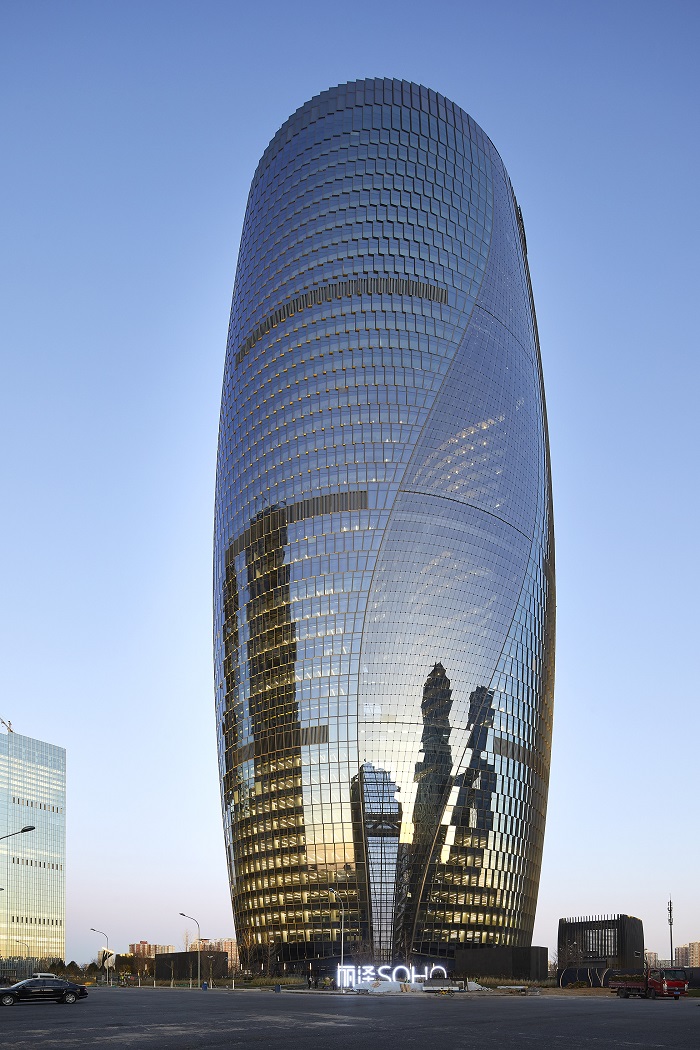 Designed by London-based company Zaha Hadid Architects – and by Hadid herself before her death in 2016 – the glass-plated monolith will anchor Beijing's new Fengtai business district, and stands at the intersection of a series of new subway lines under construction beneath the city streets.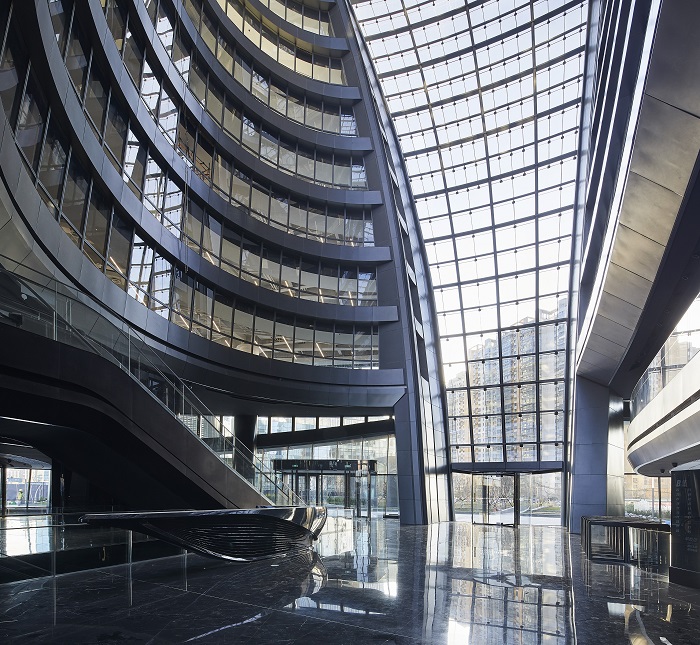 At the cutting edge of eco-conscious design, the building features a double-glazed 'glass curtain' facade, an insulating green roof, and low-flow rate plumbing, alongside more than 2,500 bicycle parking spaces and charge points for electric and hybrid cars.