Things To Do In Dubai: April Edition
A night-time brunch, a beauty event and the return of Comic Con, here's what you can't miss this month...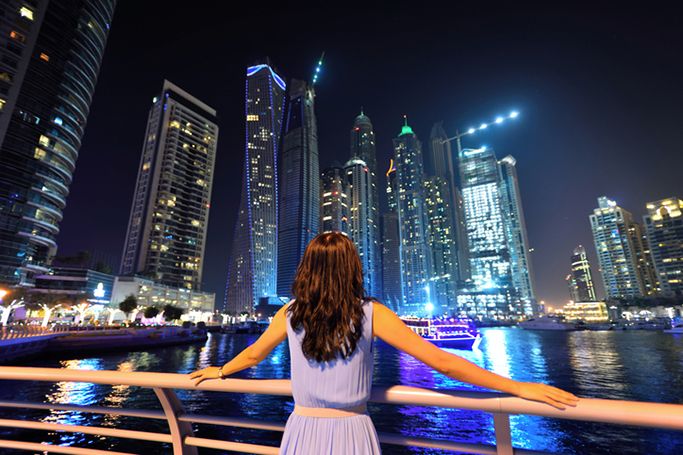 It's April already, which means there's plenty of new events and happenings in Dubai for you to discover. This month your Dubai lifestyle and culture calendar should include everything from a circus themed brunch at Atlantis, The Palm to dressing up for the Middle East Film and Comic Con 2018 event.
There'll also be a beauty showcase at the Dubai Design District this April, with stars such as Huda Kattan at Beauty Pop DXB, a concert from '90s British pop band Steps and a performance of Romeo and Juliet by the Moscow City Ballet at the Dubai Opera. April in Dubai will also host Disney on Ice, a Dubai Desert Road Run and an exclusive Ramadan fashion show –so it's safe to say that there's enough to keep you entertained!
Starting making plans for the month, as here is your guide on things to do in Dubai this April…
Disney on Ice –Passport To Adventure
4th April to 7th April
Dubai World Trade Centre
Your favourite Disney characters are coming to Dubai, as Mickey and Minnie will host a spectacular show for the whole family. You can expect to enjoy performances from Frozen, Peter Pan, The Lion King, The Little Mermaid and more, as they'll be show stopping routines and fun music to sing along to. Whether you're a Disney fan or you've got kids, this show should not be missed.

Middle East Film and Comic Con 2018
5th April to 7th April
Dubai World Trade Centre
It's time to dress up and get your geek on, as MEFCC is back this April! With star studded guests such as "Stranger Things" Natalia Dyer and Jenna Coleman who starred in "Doctor Who" and "Victoria", the Trade Centre will be full of the biggest names in film, TV, sci-fi, anime, manga and comics. As, they'll be plenty to keep you entertained during the unforgettable experience that is Comic Con.
Not been before? Click here for a survival guide to Comic Con.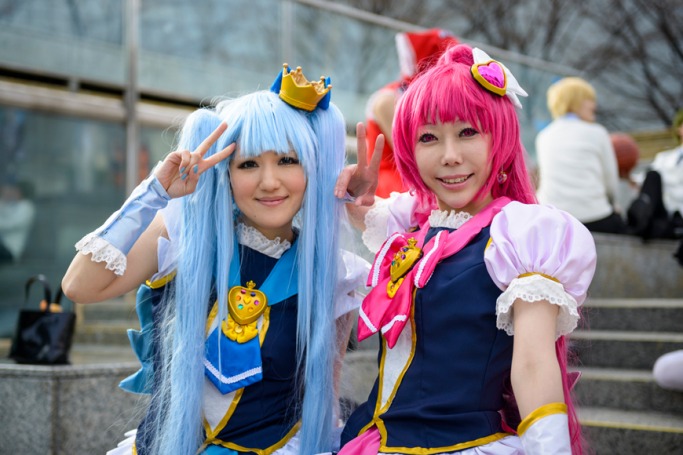 BEYOU's Exclusive Ramadan Fashion Show
10th April, 5pm to 9pm
BEYOU boutique, Dar Wasl Mall, Al Wasl Road
The newly opened BEYOU Boutique is showcasing the best of modest fashion and the latest SS18 trends, as well as their upcoming Ramadan Collection during an exclusive fashion evening dedicated to the Holy Month. Modest fashionistas should note that the event is RSVP only.
ING Creative Festival 2018
11th April to 13th April
Dubai Design District
ING's annual Creative Festival is back with three days of talks, exhibitions and workshops from top creatives, designers and artists from around the world. They'll be an animator from Walt Disney, a photographer from National Geographic and a senior manager at Adobe.
Dubai Desert Road Run
14th April
The Sevens
The Dubai Desert Road Run is designed for all abilities of athlete, as you can choose between a 3km run or a 10km run. The run starts and finishes in the centre of the village at The Sevens Stadium and all participants receive a medal.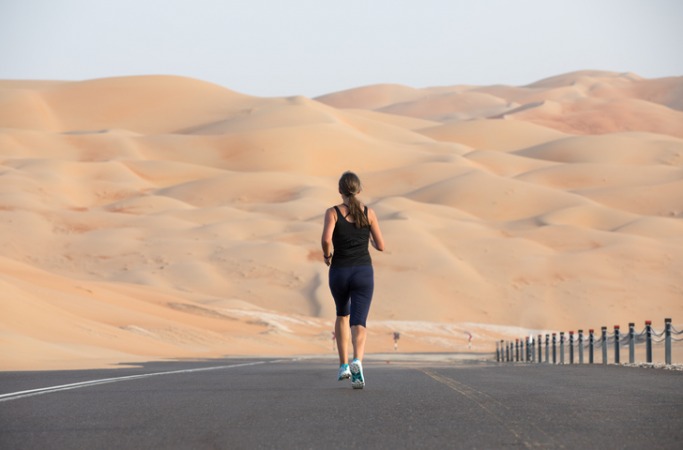 Beauty Pop DXB
19th April to 21st April
d3, Dubai Design District
Beauty mogul Huda Kattan, celebrity hairstylist Jen Atkin and celebrity makeup artists Mary Phillips and Bassam Fattouh, will all be at Dubai's biggest beauty event this year. The three-day event in d3 will also showcase the latest beauty products, offer beauty masterclasses and services from international brands. If you're a beauty addict this Dubai event is a must!
Moscow City Ballet's Romeo and Juliet at the Dubai Opera
19th April to 21st April
Dubai Opera, Downtown Dubai
The famous Moscow City Ballet is coming to the Dubai Opera stage with a performance of Romeo and Juliet. Shakespeare's classic play has been re-interpreted by Russian composer Sergei Prokofiev and Victor Smirnov Golovanov, as the pair are set to showcase a stunning enactment of the star crossed lovers. We can't wait for this tragic love story to come to Dubai.
Steps Live at Dubai Opera
27th April
Dubai Opera, Downtown Dubai
Start rehearsing your best rendition of "Chain Reaction" and "One for Sorrow" because the '90s pop band Steps will be in Dubai this April for their reunion tour. The British band will be performing at the Dubai Opera for one night only, as fans will be treated to tracks from their new album and of course, still be able to dance to all the classics. It would be a tragedy to miss out on tickets (excuse the pun)!