Things To Do In Dubai: May Edition
A new waterpark, Ramadan and a royal wedding…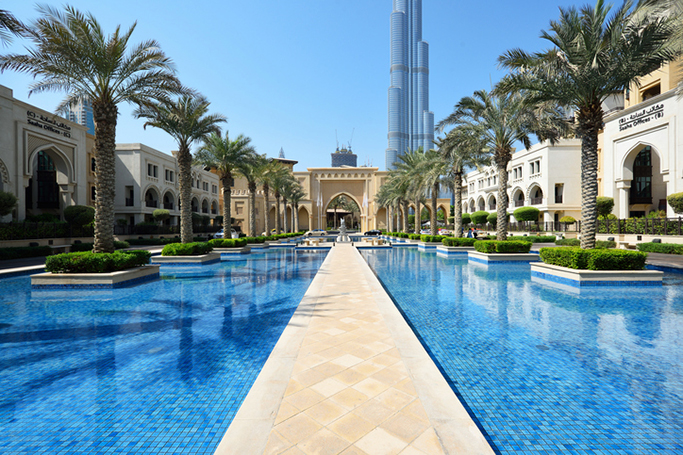 We've entered a new month in Dubai which means a new calendar full of things to look forward to in the city. As we can't wait to welcome in Ramadan, celebrate Prince Harry and Meghan Markle's royal wedding and visit Dubai's latest attraction –a new waterpark in La Mer.
With Ramadan 2018 in Dubai, set to start in mid-May, you can expect to fill your social schedule with lavish iftars and suhoor soirees, as you can also look forward to spending time with family and friends, and the latest fashion collections to be released.
During May 2018 in Dubai there are also special performances from Iris Elba on the decks and Stereophonics at the Dubai Media City Amphitheatre, as here is everything you won't want to miss this May in Dubai…
Gotha Presents Idris Elba
2nd May
Have you ever wanted to party with Idris Elba –well you're in luck, as the famous actor is heading to Dubai to show off his DJ skills for one night only. The Golden-Globe winning star will be on the decks at super club Gotha, with free entry until 12am and complimentary beverages for ladies from 11pm to 1am.
Celebrate Cinco de Mayo
5th May
Enjoy Mexico's annual fiesta here in Dubai, with tacos, margaritas and sombreros! From Loca's five-hour brunch to a street food fiesta at Bar Tacos on the terrace at Maya's, there's plenty of ways to celebrate Cinco de Mayo in Dubai. Party at Zoco throughout the night with live entertainment.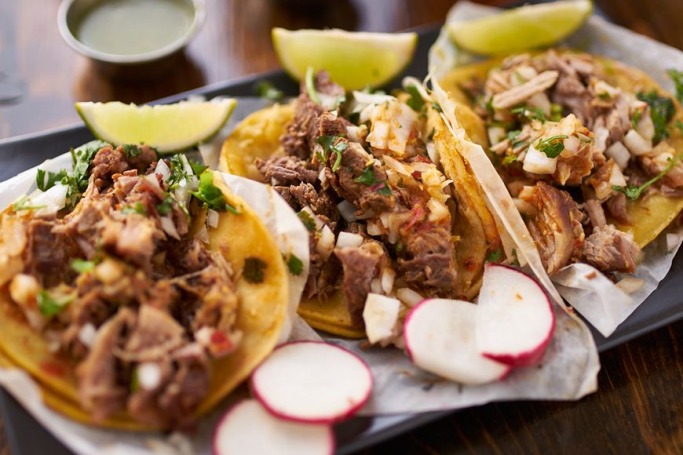 Stereophonics in Dubai
11th May
Have a nice day –listening to Stereophonics live in Dubai at the Dubai Media City Amphitheatre. The British band are heading to Dubai as part of their latest world tour, celebrating the launch of their tenth studio album and 20 years since their debut record. Maybe tomorrow, you should buy your tickets!
Opening of Laguna Waterpark at La Mer
12th May
The highly anticipated waterpark at La Mer is set to open mid-May. As the Laguna Waterpark will feature five main rides, a pool lounge, a children's zone and a lazy river, as well as beach access and cabanas. Tickets will cost AED 99 for residents online, which includes access to all rides, or AED 125 when purchased at the gate. The attraction will cost Dhs159 for non-residents.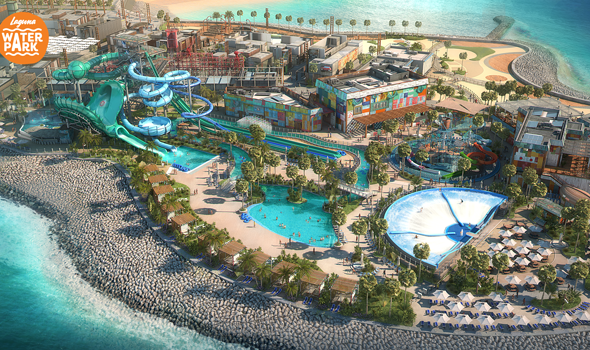 Ramadan 2018 in Dubai
Expected from 15th to 17th May until June
A time of fasting, spiritual reflection and giving back –Ramadan 2018 falls in mid-May. From new capsule fashion collections to iftar tents and spending time with family and friends, the Holy Month of Ramadan in Dubai will be an experience to remember. Stay tuned on ewmoda for Things To Do In Dubai: Ramadan Edition, as well as what to wear, Ramadan weddings and top Ramadan beauty tips.
Flying Cup
Until 16th May
The pop-up café on JBR is only here until the 16th May, as guests can enjoy a drink of their choice in the sky –with stunning views overlooking the ocean. Tickets are priced at AED 80 for adults and AED 40 for children. Visitors don't need to pre-book and it's open from Sat to Weds 10am to 12am and , Thurs and Fri 10am to 1am.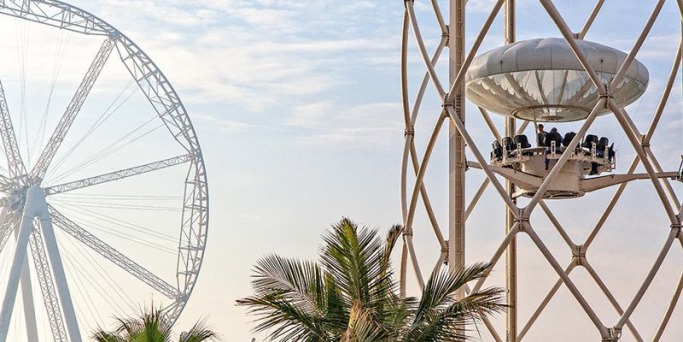 The Royal Wedding
19th May
It's the biggest wedding of the year as Prince Harry weds Meghan Markle –as, here at ewmoda we'll be covering everything from the wedding dress to where you can watch the royal wedding in Dubai. You can still celebrate the royal couple in Dubai with Reform Social & Grill hosting Meghan's Hen Party, Barasti throwing the ultimate British Beach Party and a Royal Wedding brunch at Atlantis.