Things To Do In Dubai: Ramadan 2018 Edition
From Ramadan at Alserkal Avenue to sales at Dubai Mall, here's everything you can't miss during the Holy Month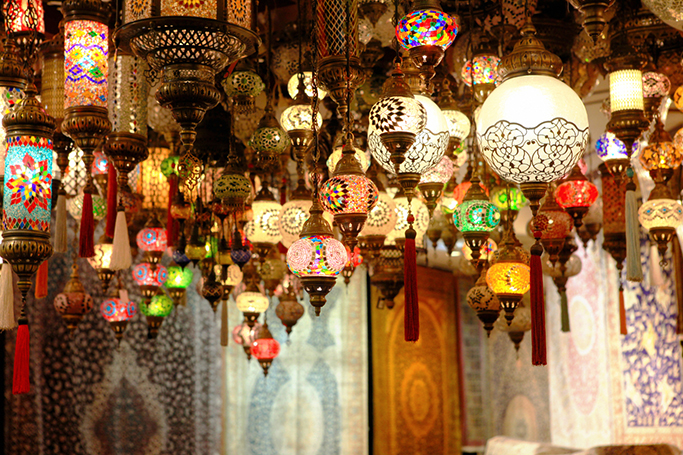 The Holy Month of Ramadan has begun, as we've prepared a guide on things to do during Ramadan in Dubai –to celebrate and enjoy this special and spiritual time.
The city will come to life after sunset during Ramadan, with iftar feasts, entertainment and Arabic traditions; you can also enjoy Ramadan discounts at Dubai Mall, a Burj Khalifa light show and Ramadan events at Dubai's arts hub Alserkal Avenue.
During Ramadan you can also embrace Dubai's culture, by learning more about Middle Eastern traditions and Dubai's history, as well as finding ways to give back to the community this Ramadan.
Here's what to fill your calendar with for Ramadan 2018 in Dubai…Ramadan Kareem!
Ramadanization at The Gallery of Light
May 15th to June 17th, Daily from 9am to 10pm
This May the annual art exhibition at The Gallery of Light at DUCTAC returns for its third edition, as Ramadanization will showcase Dubai's artistic talent. The exhibition will feature work which portrays what Ramadan means to the artist and how the Holy Month influences their daily lives, as we can't to see what creatives come up with this year!
Burj Khalifa Light Show
May 6th to 31st May
The world's tallest building is displaying another spectacular light show during May, with a visual experience you won't want to miss! The LED light show at the Burj Khalifa is sure to amaze visitors and is a must-see every evening after sunset.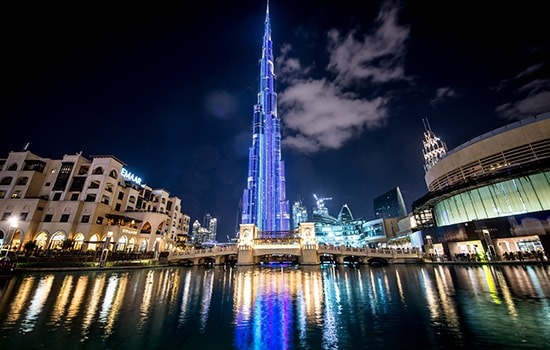 Give Back to the Community
The Holy Month of Ramadan is time of giving, as you should take this opportunity to give back to the community and help others. From community fridges, to food drives, volunteering and care packages for overseas workers, there are plenty of ways to give back in Dubai for Ramadan 2018.
Experience a Lavish Dubai Iftar
Whether you're fasting or not, you should definitely experience at least one Dubai iftar during the Holy Month of Ramadan. From traditional Ramadan tents to entertaining iftar buffets, iftars are great way to socialise with family and friends and enjoy some delicious food, in a stunning setting with a spiritual ambience.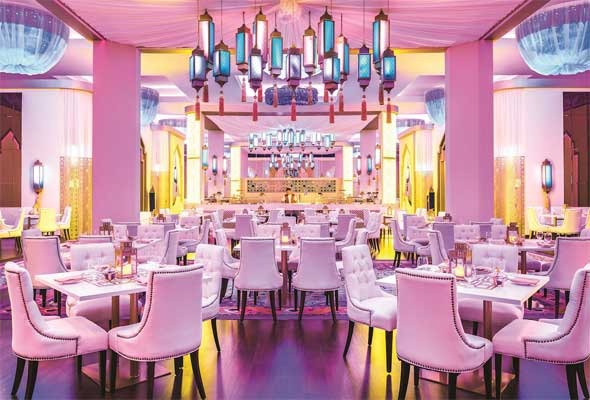 Wild Wadi Waterpark
Open daily 10am to 7pm
Wild Wadi Waterpark is offering Ramadan discounts for visitors to the Dubai attraction, as UAE residents will be only have to pay AED 169 for adults and AED 89 for the kids. So you can make a splash this May/June with Ramadan rates you'll want to make the most of.
Head to the Mall
Ramadan is also a time for new fashion collections, Ramadan sales and browsing through air-conditioned malls which stay open later! As you can shop the sales with special Ramadan deals expected at your favourite shops during May and June. Ramadan is also a special time for Middle Eastern designers –as you can glance through new stunning collections designed to celebrate the Holy Month.
Learn about Dubai's Culture and Heritage
Use the month of Ramadan as an excuse to immerse yourself in the culture of Dubai and learn about the city's history. From visiting the Etihad Museum, to taking a tour through the back streets of Al Fahidi and taking a trip across the Creek on a traditional Abra ferry, there are many ways to gain an insight into Dubai's heritage.
Ramadan at Alserkal Avenue
Arty Alserkal Avenue in Al Quoz has many different activities, workshops, exhibitions, and screenings to celebrate the Holy Month of Ramadan. With workshops on Monday nights (including Mirzam Chocolate Makers on 21st May), late-night Alserkal Lattes on Wednesday's, a Ramadan film programme and Japanese x Middle Eastern cuisine to try at Chi-Ka's open tent. There's even an event to help re-home abandoned cats and dogs in Dubai!