Top 12 U.S. Destinations To Visit In 2018
Get inspired to hit the road and explore America's hidden gems

The United States of America is made up of so many diverse and unique destinations, making it difficult to decide where to visit next. From the big cities to the captivating coastlines, we've sourced our pick of underrated spots in the U.S. to explore in 2018 –so forget New York and L.A. as we've discovered a different road to take!
On a special day for America, "Happy Fourth of July," here is the best of the U.S. to mark the country's Independence Day and reveal some of America's hidden gems.
#1 Minneapolis, Minnesota
Minnesota is currently ranked as the USA's happiest state, with Minneapolis deemed as one the most affordable and most livable cities in the country. After hosting the Super Bowl in 2018, Minneapolis is now in the spotlight, as the vibrant city has plenty to offer in 2018 and beyond. From new and cool light features, art installations and innovative social spaces, to new boutique hotels, restaurants and the revamped Minneapolis Sculpture Garden.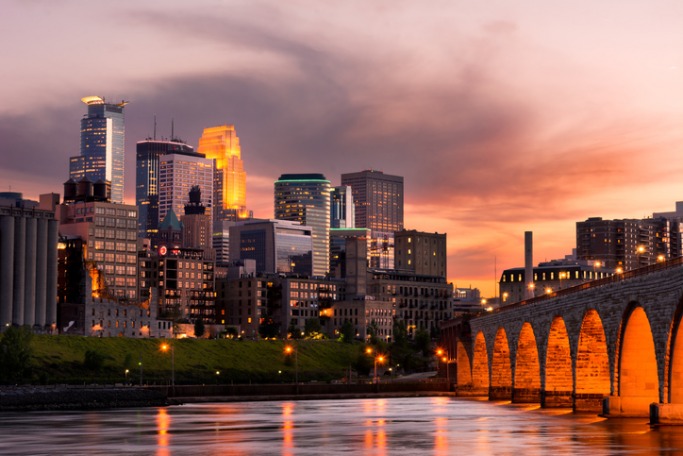 #2 Santa Fe, New Mexico
New Mexico's capital, Santa Fe, is renowned for its arty culture and Pueblo-style architecture. It has been named one of the best U.S. cities for foodies and features hundreds of cool art galleries, including SITE Santa Fe, New Mexico's leading contemporary art gallery. It's a great destination to explore some history and immerse yourself in creativity.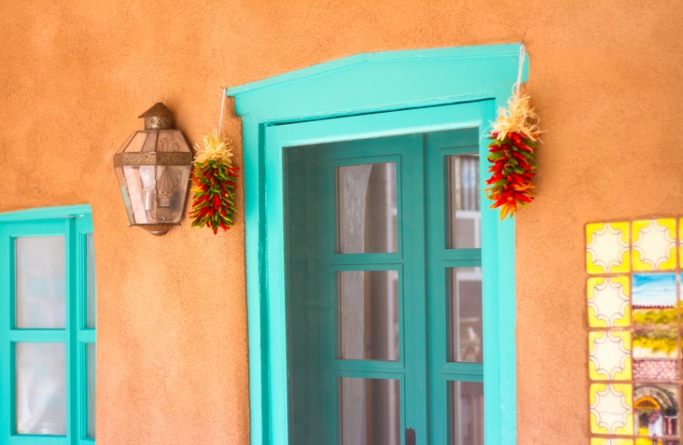 #3 Cincinnati, Ohio
Located on the Ohio River, Cincinnati is a bridge-strewn, pretty city with an up-and-coming arts scene and beer market, and savvy neighborhoods to discover. Explore the city's European-style, catch a baseball game, shop and eat, or simply stroll down the riverfront –this city will definitely surprise you with its appeal and lovability. 2018 also marks the 140th birthday of the city's Music Hall!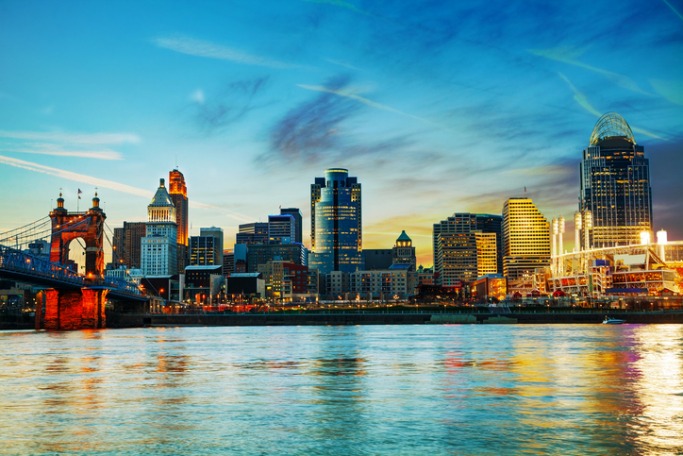 #4 Richmond, Virginia
Richmond, the capital of Virginia, is one of America's oldest major cities with a vast history to explore. Today there are quirky microbreweries, cideries and buzzworthy restaurants to indulge in, as the city also has trails of rivers to seek adventures in. Pay a visit to the American Civil War Museum and the Quirk Hotel.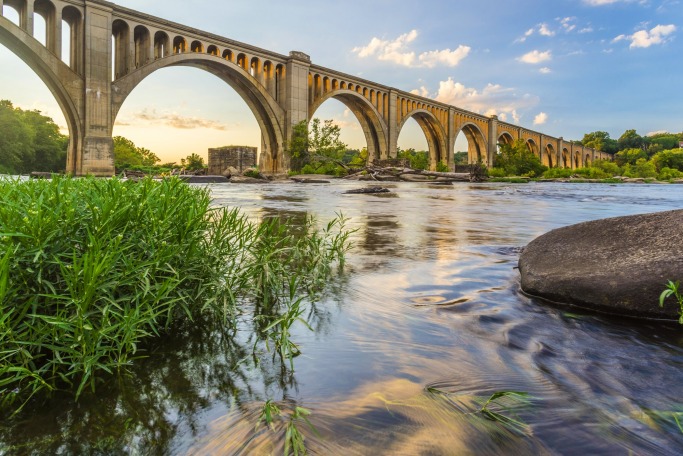 #5 Maui, Hawaii
One of the more popular destinations on this list, the Hawaiian island of Maui is home to stunning black beaches and adventurous swimming holes, making it a popular tourist retreat. But, with flights to Hawaii rumoured to be cheaper in 2018, this year is definitely the best time to visit. The destination is a paradise of waterfalls, national parks, scenic roads and quirky villages to explore.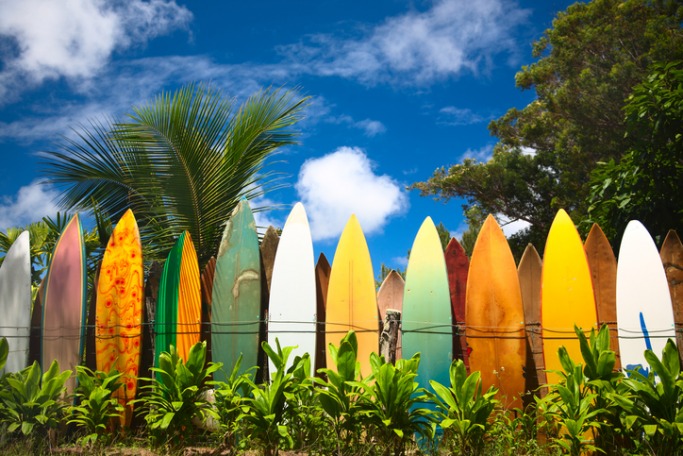 #6 Austin, Texas
Austin is known for its eclectic live-music scene centered on country, blues and rock. It's a big city with a quaint small town vibe, with the best barbecue food and all different kinds of tacos –we're sold. It's definitely up there with the coolest cities in America, as demonstrated by the motto city "keep Austin weird." There are also many parks and lakes ate hiking, biking, swimming and boating.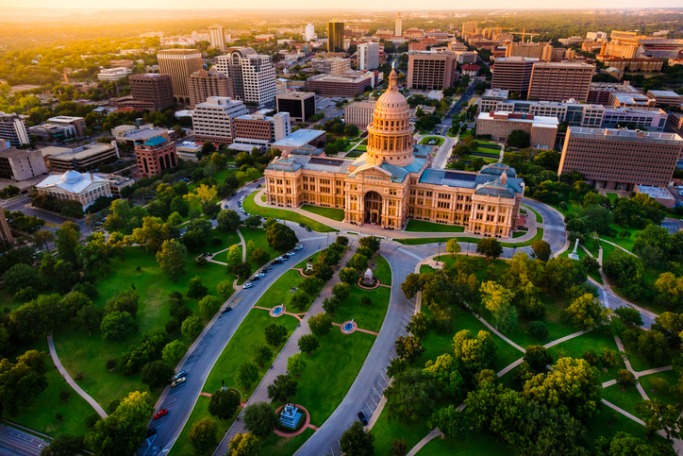 #7 Chattanooga, Tennessee
Move over Nashville and meet the new South, as Chattanooga, Tennessee is now on the map! The once pit stop city has transformed itself into cool and revitalised town with plenty of do and see. The city hosts some of the best rock climbing in the U.S. and is also a hot-spot for hikers, mountain-bikers and white-water rafters. It has become a nightlife and entertainment destination, with a world-class guitar museum, amazing New Southern cuisine and the best breweries.

#8 Southeastern Utah
Southeast Utah has some of the most stunning scenery in the world, from Arches National Park to Sky Colorado River and Monument Valley –Southeastern Utah's landmarks are favourites for tourists and travelers, but that doesn't make them any less spectacular. There are also lesser known regional sites to explore and the Beehive State is a must-see American road-trip to take.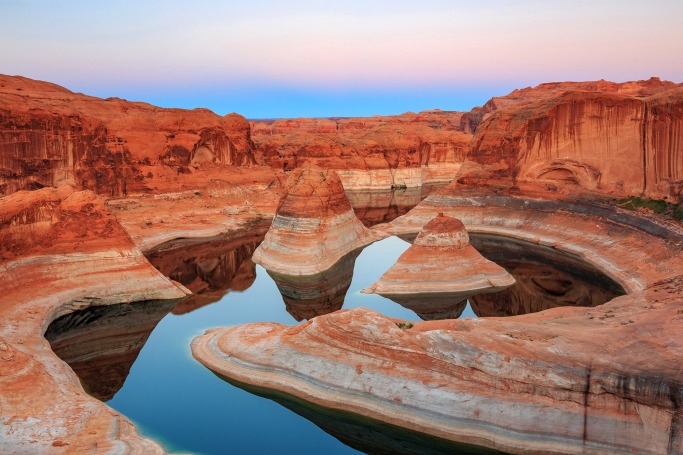 #9 Asheville, North Carolina
Nestled among the beautiful Blue Ridge Mountains, Asheville is a picturesque city known for its vibrant art scene and historic architecture. It is home to the Biltmore Estate, which includes the largest privately-owned home in the US and displays artwork by masters like Renoir. It is definitely an underrated city in the U.S. filled with galleries, museums and cool artists' studios.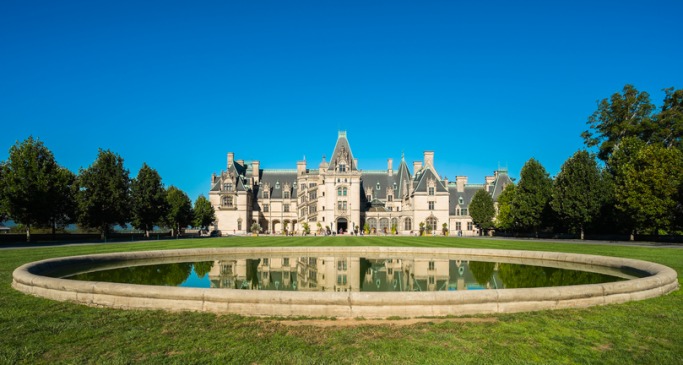 #10 Savannah, Georgia
Known for its manicured parks, horse-drawn carriages and antebellum architecture, Savannah's history has been well-preserved –as you can stroll around cobblestone streets, admire historic homes, sit under shaded oak trees covered in Spanish moss and take a riverboat ride back in time. Voted as one of the friendliest cities in America, the Georgians are always welcoming to new visitors.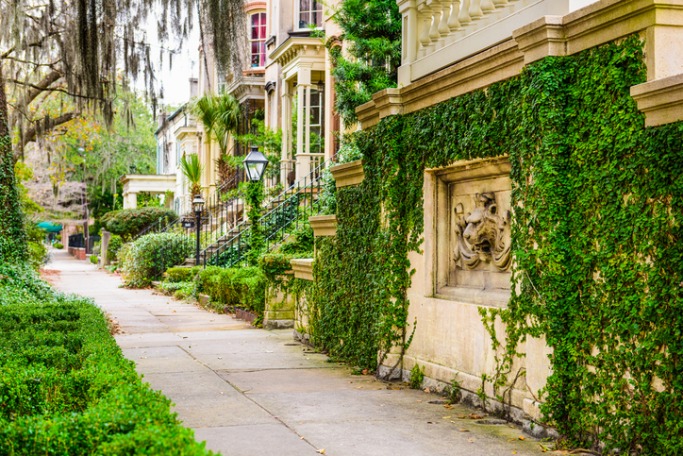 #11 Maine Coast
With more coastline than California, the Maine coast is home to some of the prettiest spots in America with many quaint coastal towns to discover and eat amazing seafood in! From maritime museums to local vineyards and post-card worthy lighthouses, Maine is the perfect place to explore and take pictures of. In August 2018, the region will host its 70th Maine Lobster Festival –so start planning your trip!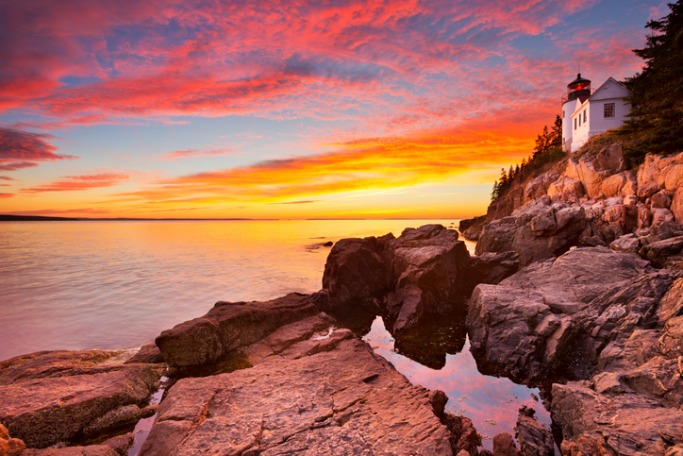 #12 California's Redwood Coast
Not only was it the backdrop for mega blockbusters Jurassic Park, E.T. and Star Wars, but California's Redwoods is also 2000 years old and can reach 20 stories high! California's Redwood Coast is therefore full of adventure and escapism, as you can get lost in the woods and take in the wonder of nature.