UAE Guidelines for Eid Al Fitr Travel During the Coronavirus Pandemic
Considering traveling during Eid Al Fitr this year? Read this first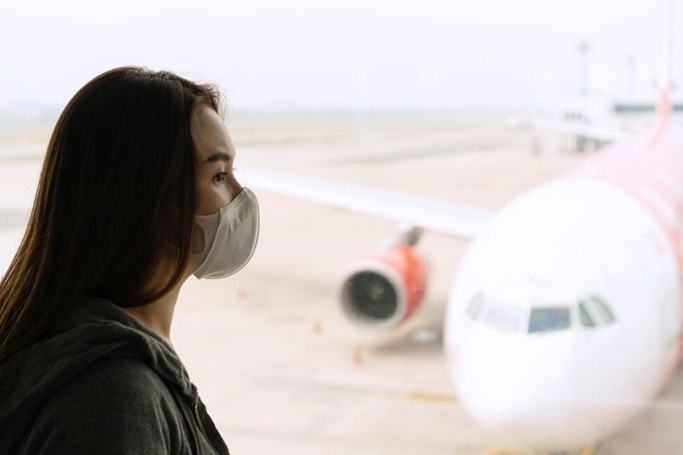 The UAE government strongly urges against unnecessary travel plans and socializing this Eid Al Fitr.
Due to the ongoing Covid-19 pandemic across the globe, residents and citizens in the UAE have been encouraged by the government to limit outings, social gatherings, and other festivities associated with the Eid holidays.
Eid Al Fitr in the UAE is typically celebrated as a time of fun, entertainment, family, friends, and charity after the Holy Month of Ramadan. It is also when some would take the opportunity to travel overseas during the Eid holidays.
Expected to fall on either Saturday, May 23 or Sunday, May 24, residents can expect a long five-day weekend ahead for the Eid break.
However, Muslims in the UAE observing the holiday have been urged to avoid following Eid traditions this year to help reduce the spread of coronavirus in the country.
UAE government spokesperson Dr. Amna Al Dahak Al Shamsi said, "We understand the importance of socializing and meetings friends and family during Eid, but due to the exceptional circumstances, let's share the responsibility for everyone's safety."
Let's give up some of our traditions this year. I am sure there will be many more Eids for us to get together again.
We have no excuse to be careless or not to adhere to preventive measures."
Dr. Al Shamsi emphasized that it is now every individual's responsibility and any irrational behaviour must be abandoned.
Ignoring social distancing guidelines and travel restrictions this Eid Al Fitr 2020 could result in hundreds and thousands of new coronavirus cases in the UAE.
At the time of publishing, the UAE has 22, 627 confirmed cases of Covid-19, inclusive of those who have recovered, are recovering, and confirmed dead.
Traveling on a repatriation flight during Eid
From May, Emirates Airlines and Etihad Airways have re-introduced flights for stranded visitors in the UAE and UAE residents stuck abroad.
The repatriation flights for UAE residents are available from most major cities and connects to Dubai and Abu Dhabi.
SEE ALSO: Return Flights Launched for UAE Residents Stranded Abroad
If you are considering flying in or out of the UAE on a repatriation flight during Eid, it's important to follow strict social distancing rules and cleanliness routines.
UAE residents who wish to return to the country must first apply for approval through the UAE Twajudi Resident service before booking a return flight.
Tickets can only be booked online through the Emirates and Etihad website and are non-refundable. The destination cannot be changed.