This is Why You Should Be Diving in Sharm el-Sheikh in 2020
With flights resuming from the UK to the world-famous Egyptian resort, now is the time to go
Posted on
24 November 2019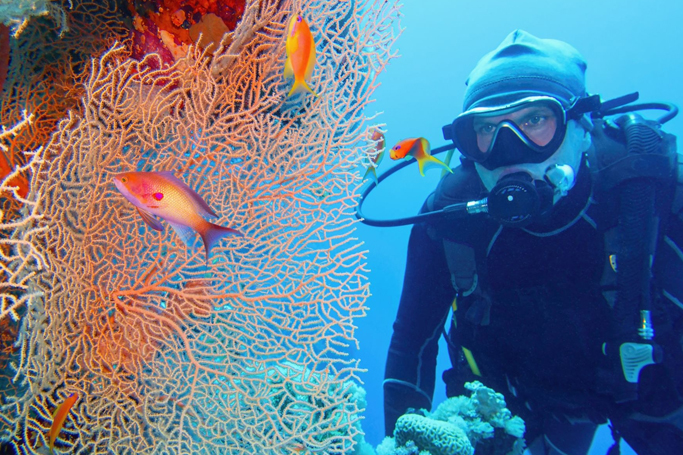 Regarded as one of the world's best diving locations, Sharm el-Sheikh once enjoyed a booming marine tourism industry.
In 2008, numbers were at their peak, with around 100,000 divers certified each year.
But Egypt's last turbulent decade has impacted heavily on business. Following the revolution in 2011 and the Russian plane explosion in 2015, visitor numbers started to decline. The final blow happened in 2016 when the UK banned flights to the resort town on the Sinai Peninsula.
In October, however, that flight ban was lifted, and operators are rushing to return. TUI will resume flights in February 2020 and specialist dive operator Regaldive is promoting tours once again.

"Visibility is consistently good and there is always clear water," says Jonas Samuelsson, PADI EMEA territory director. "The water temperature is warm and there's not really any current. Add that to the number of very experienced instructors, who are now returning, and it's a brilliant place to learn."
Price, too, is likely to draw in tourists. A drop in the Egyptian pound against sterling means Brits will get almost twice as much for their money compared to 2015. Discounting by dive centres and hotels is also likely to continue in 2020.
The main appeal, however, is the destination itself, which will be much easier to reach.
As Sayed says: "People come here for Ras Mohammad National Park and the wrecks. We have some of the best diving in the world."
For more information on learning to dive, visit padi.com.