If you're wondering which countries have a high cost of living, here are top ten in 2017.
Posted on
6 April 2017
|
Last updated on 18 October 2017
The Worldwide Cost of Living, a bi-annual survey by the Economist Intelligence Unit, has recently been released for 2017. The survey compares more than 400 prices of 160 products and services for each country, totalling over 50,000 individual prices.
The products and services include food, drinks, clothing, household supplies and personal care items, home rents, transport, utility bills, private schools, domestic help and recreational costs.
The survey aims to help human resources and finance managers to calculate appropriate compensation packages and allowances for expats and business travellers.
Here are the top 10 most expensive cities around the world.
10. Copenhagen
Denmark's capital has relatively high transport and personal care expenses.
9. New York
New York is the only North American city in the top 10, possibly due to the dollar slightly weakening. However, Los Angeles ranks almost as high in 11th place.
8. Paris
Just five years ago, living in Paris was 50% more expensive than in New York. Now, it's only 7% more expensive. Nonetheless, it's still extremely costly, with the only exceptions being alcohol and tobacco offering value for money.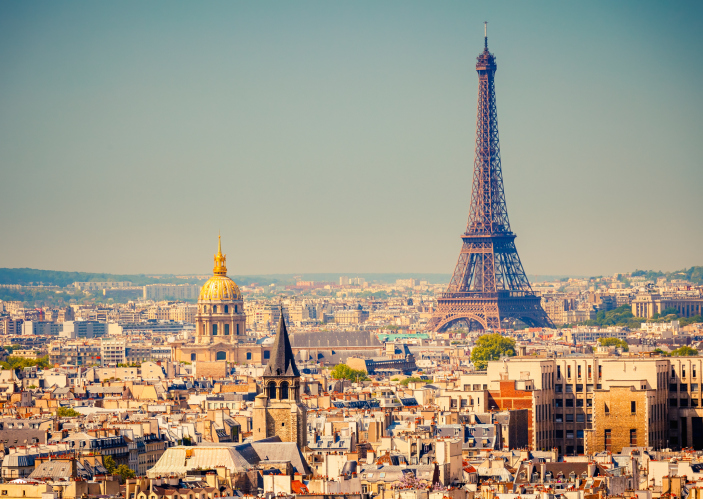 SEE ALSO: Top 15 healthiest countries for expats to live in
7. Geneva
The relative cost of living has fallen slightly in Geneva, but not enough to knock it off the 10 most expensive cities. Along with Zurich, they are the priciest cities in the recreation and entertainment categories.
6. Seoul
Seoul and the next two cities listed are the three most expensive cities to purchase staple goods. In fact, a full grocery basket in Seoul is almost 50% more costly than in New York.
5. Osaka
Osaka is one of the two Japanese cities in the top 10. With Japanese cities returning to the top 10, Asia now makes up half of the list.
4. Tokyo
The Japanese capital was the world's most expensive city until 2012 and then fell off the top 10 list. Now, it has moved up seven places, largely due to a sustained recovery in the strength of the Japanese Yen.

SEE ALSO: 8 expat problems that are just too real
3. Zurich
Zurich has one of the best quality of life indexes in the world and unfortunately, that quality of life doesn't come cheap.
2. Hong Kong
With its exceptionally free market practices, it's no surprise that the Hong Kong population ballooned. This meant they had to build upwards and with sky-high prices to match.
1. Singapore
This is the fourth consecutive year that Singapore takes the number one spot as the world's most expensive city. Despite that, it still has relative value in several categories when compared to other cities on the list.
Personal care, household goods and domestic help are much cheaper than in several of the other cities. On the other hand, it's the most expensive place to buy a car and maintain it and it's the second priciest destination for buying clothes.
Other cities 
Currencies such as the Australian Dollar and the New Zealand dollar have appreciated in value, causing the cities there to be featured among the 20 most expensive cities.
If you're surprised not to see certain cities on the list, it's mainly due to currency weakness or falling local prices. For instance, London fell by 18 places compared to last year, from 6th to 24th – the lowest it's been in 20 years. Manchester also fell by 25 places to 51st. This ranking is owed to the devaluation of the British pound. 
SEE ALSO: The 10 least and most corrupt countries in the world
The cheapest cities are located in India, Pakistan, Kazakhstan, Nigeria, Ukrain, Romania and Algeria. While being in the cheapest cities might sound appealing, there's usually an element of risk in those cities.
Many of them saw well-documented economic, political, security and infrastructural challenges. Instability inevitably lowers the cost of living and ultimately, cheaper cities tend to be less liveable.