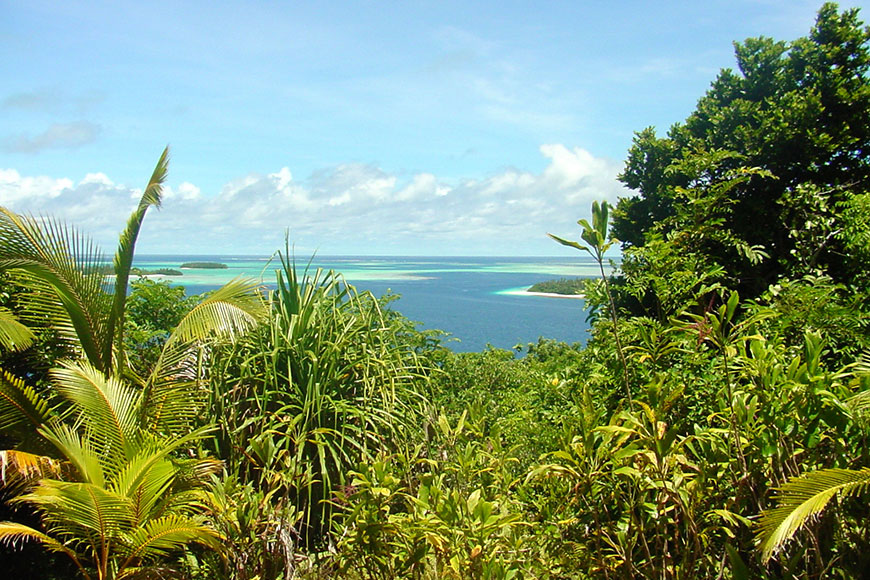 If you are (or plan to be) an expat living in Tonga, please find below a list of expat clubs, schools, general links for women living in Tonga, country information and more...

---
Expat Clubs
---
There are no expat meet up clubs as such in Albania and most expats communicate online through websites such as
ExpatWoman.com
.
---
International Schools 
---
Ocean of Light International Schools
Ocean of Light International School is an educational institution dedicated to the development of the spiritual, intellectual, and physical potential of its students in the unique setting of the Kingdom of Tonga. The school offers educational programs for students as young as three years old (Kindy) up to High School Certificate level (Form 7 equivalent) and utilizes a highly respected international curriculum from Cambridge University in the United Kingdom (Cambridge International Examination Program).
Curriculum: International Curriculum
Address: Kolomotu'a / Hofoa, About 3 kilometers from the centre of Nuku'alofa, Nuku'alofa
Tel: +676 25-332
Email:
[email protected]
Website:
www.oceanoflight.to
International Christian School of Tonga
ICST or the International Christian School of Tonga is a dynamic place of learning. We strive to maintain high academic standards for all of our students, while continually integrating faith and learning. Our students come from all over the globe including native Tongans, Somoans, Koreans, Americans, and others. Providing our students with a Biblical world view is essential to raising up Christian leaders who will be capable of impacting their families, communities, and countries with the knowledge they acquire in the classroom.
Website:
www.sohim.org
---
Local News in English
---
Matangi Tonga Online
National magazine provides Tonga and South Pacific news along with features, editorials, sports, weekly local press summary and letters to the editor.
matangitonga.to
Tonga Daily News
www.tongadailynews.to
---
Country Information 
---
Location: Pacific
Capital City: Nuku'alofa
Currency: Pa'anga
Language: Tonga
Calling Code: +676
Internet TLD: .to
Electricity: 240V 50Hz
---
---
If you are a looking into working in Tonga, you have to get an employment visa before arriving in the kingdom. Any visitor holding a Tongan visitor's visa is not allowed to take up any employment. There are very high financial penalties for anyone who enters the Kingdom on a visitor's visa and tries to transfer a visitor's visa to an employment visa. Employment requirements should be fulfilled prior to a person's entry into the Kingdom, unless there is an agreement reached with the Immigration Division and employer prior to the applicant's entry into the kingdom of Tonga.  
Required documents:
Offer of employment from a company in Tonga
Employment contract for all applicants, each contract must include the job specification of the non-citizen applicant and a repatriation clause for conclusion/termination of the contract by either party, which places the burden of repatriation on the employer. If not, Immigration may require a TOP$1,000 bond per person
Evidence of professional skills of applicants.
Evidence to support these professional skills (formal academic qualifications or letters of references from former employers on letterhead). Letter of support from Secretary for Labour, Commerce & Industries on whether the applicant's profession/skill is required in Tonga (labour check)
Relevant licenses/registration required by any other law in Tonga relating to the specific profession, have been acquired (eg. Registration on the Board of Health for persons requiring to practice medicine in Tonga etc);
The employer's business license and company registration may also be required by Immigration. MLCI may also request inspection of the business/company and any information relating to the number of Tongans currently employed by the said company.
Please contact:

Ministry of Labour, Commerce & Industries

Government of Tonga

P O Box 110 Nuku'alofa TONGA

Tel: (676) 23 688 or 23 792 or 23 879 FAX: 23 887

Email: [email protected]

 

Visa Section:

Immigration Division

Ministry of Foreign Affairs

Government of Tonga

P O Box 352

Nuku'alofa

Tel: (676) 26 970/26 969

Fax: 26 971/ 26 972

Email: [email protected]



---
Accommodation
---
Houses and apartments to rent are available in Nuku-alofa and 'Eua. The prices range are dependent on accommodation type. Expats cannot buy land in Tonga and you can only lease it.  Please find below the prices for renting properties per month.  
Apartment (1 bedroom) in City Centre = T$500
Apartment (1 bedroom) Outside City Centre = T$300
Apartment (3 bedrooms) in City Centre = T$1,200
Apartment (3 bedrooms) Outside City Centre = T$900  
We've listed some online resources to help you find the right accommodation when living in Tonga.  
Property Tonga
This is the premier real estate company of the Kingdom of Tonga offering sales, house rentals, property management and more.
Website:
www.propertytonga.com
South Pacific Real Estate.To
We evolved into the business in 2001 more by a fluke than by design. We were the first to implement the Internet into commercial service and used it to sell our own small restaurant, which had served its purpose to qualify us for our business/residency visa.
Website:
southpacificrealestate.to
---
Driving License
---
If you are planning to drive in Tonga, you need to obtain a local visitor's driving license. The Ministry of Transport in Tongatapu, Dupincia Lodge, Ma'ufanga issues a local driver's license. We've listed below the documents needed.  
Required documents:
National Driver's license
Fee of TOP$60
Rental companies also assist in getting a local driving license you can make the reservation and ask if they may be able to help getting a driving license before arriving in Tonga. Note that Tonga drives on the left hand side of the road. There may be potholes but overall the roads are mostly in good condition. There are also no traffic lights in the county so please be very careful driving at night or at all roundabouts.

---
Healthcare
---
The government of Tonga provides comprehensive dental and medical facilities for residents and visitors. There are several hospitals in Vaiola (Tongatapu), Neiafu (Vava'u) and Hihio (Ha'apai), which will treat ailments and provide medicines. If you are looking for healthcare facilities for serious medical problems, you're best option would be to go to Australia, Hawaii or New New Zealand. Visitors in Tonga only pay a token fee for medicines. Health insurance is highly recommended in Tonga.  
Insurance Companies in Tonga
Cigna Global Health Options
Cigna provides international insurance coverage for expats. International medical evacuation is also available in cases where emergency treatment must be sought outside of the host country.
Website:
www.cignaglobal.com
Hospital in Tonga
Vaoila Hospital
Address: Taufa'ahau Rd, Tofoa, Private Bag 26, Nuku'alofa, Tonga
Tel: +676 25721
Fax: +676 25865
Email:
[email protected]