We have all the info you need about Singapore's airports including the best way to get to and from your destination airport.
Posted on
2 February 2014
|
Last updated on 11 December 2017
As part of increased security at certain airports, and for passengers travelling to certain destinations, security personnel may require passengers to turn on their electronic devices including mobile phones, lap top computers, tablets and e-readers among others. If the devices do not have power, they will not be allowed on the aircraft and will be couriered to the passenger's destination, at their expense.
Airports and destinations where checks will take place remain unconfirmed by officials. This means that all passengers should be prepared to have their mobile phones checked by security staff at the security check area, and at the gate. The checks will be random.
Passengers will be informed of the new regulations at the check in desk and they will be given ample opportunity to either stow their electronic devices into their hold luggage or to retrieve a charger from their hold luggage.
We recommend that you ensure that your electronic devices are fully charged before you depart for the airport. Always carry a charger in your hand luggage. Bigger airlines aircraft have USB and plug points in every seat making charging your phone easier.
Plug points can be found at airports around the world, you may have to carry an adapter plug with you. If you find yourself with an uncharged phone see if there is an electronics retailer nearby that will allow you to use one of their chargers to give your mobile phone a bit of battery life. Many airports have charging stations installed with power cables that fit all the mayor smartphone brands.
How you can conserve your mobile phone battery    
If you own a smartphone turn it to "Airplane mode" when charging, your phone will charge faster.

Turn your cellular data off and use only Wifi, if you're in an area with Wifi. Your battery will last twice as long.

If you turn your wifi and cellular data off, your phone battery life will be extended considerably.

Avoid playing games on your mobile phone.
---
You might also be interested in:
---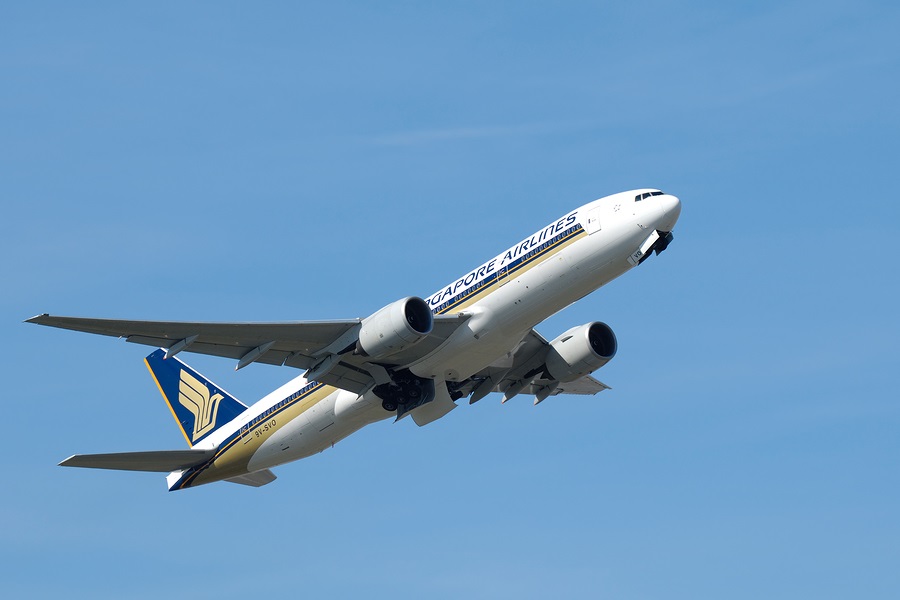 There are only two commercial airports in Singapore that cater to the country's travellers. Because of Singapore's fantastic infrastructure, both these airports have amazing facilities including various modes of transport to get to and from the airport.
---
Changi Airport
Airport Blvd
Tel: (65) 6595 6868
Email: [email protected]
Website: http://www.changiairport.com/
With more than 450 accolades under its belt, Changi Airport has come a long way since its humble beginnings in 1981, when Terminal 1 first opened. Currently managed by Changi Airport Group, Changi Airport was corporatised on 1 July 2009.
For the past 30 years, Changi Airport Group, previously as part of the Civil Aviation Authority of Singapore, has established Changi Airport as the world's most awarded "Best Airport". In a short span of seven years since Changi's opening, Terminal 1 received its first recognition as the world's best airport from Business Traveller (UK) in 1988. Two years later, Terminal 2 was unveiled to cope with Terminal 1's overwhelming success. More recently, the state-of-the art Terminal 3 opened in 2008. The JetQuay Terminal serves businesses and individuals who require a more luxurious level of service.
The sixth busiest international airport today, Changi Airport is a major air hub in Asia, Serving more than 100 international airlines flying to some 250 cities in about 60 countries and territories worldwide, Changi Airport handled more than 51.2 million passengers in 2012 (that's roughly 10 times the size of Singapore's population). A flight takes off or lands at Changi roughly once every 100 seconds.
There are about 350 retail & services outlets and 120 F&B outlets at Changi. Concessions floor area continues to be over 70,000sqm. Changi Airport is also one of Singapore's best places for shopping and dining. Increasingly, the airport has become a favourite destination for Singapore residents, especially families.
At Changi Airport, we pride ourselves in providing excellent service and unrivalled capabilities to create exceptional journeys that deliver the world's best airport experience. Every journey through Changi Airport is an opportunity to bring people together and help them realise their aspirations.
To and From the Airport
Singapore Changi Airport is easily accessible with many modes of transportation available to and from the Airport. For drivers, car parks are available at every Terminal of the airport as well.
- Airport Shuttle - The 24-hour airport shuttle service is available at an affordable rate.
- Buses - Public bus service 36 goes to the city and buses from the city will stop at Terminals 1, 2 and 3.
- Car Rental - The car rental counters are located at the Arrival Halls of Terminal 1, 2 and 3.
- Coach to Johor Bahru, Malaysia - With our new Transtar Cross-Border Service, getting to Changi has become even easier - with coach routes plying from Changi Airport to Johor Bahru, Malaysia.
- Free Shuttle Bus - With our free shuttle bus services from Bedok, Sengkang MRT stations and Changi Business Park, getting to Changi Airport and back, has never been more convenient. Check out our bus schedule for a list of pick-up times.
- Taxis - Taxis are available at the taxi stands at the Arrival levels of each Terminal and can be hailed on the street or booked through your hotel.
- Trains (MRT) - The Changi Airport MRT Station is located at the basement of Terminals 2 and 3, accessible from the Arrival and Departure Halls through escalators and lifts.
- Ground Transport Desk - The Ground Transport Desk is a 24-hours counter catered to handle all passengers' transportation requests and queries.
- Parking - There are five public car parks in Changi Airport to meet the needs of motorists.
---
Seletar Airport

Seletar Arerospace Road
Tel: +6564810017
Email: [email protected]
Website: http://www.seletarairport.com
CAG's strategic vision for Seletar Airport is to build a regional Business Aviation (BA) airport. The strategy is also supported by the projected strong growth in Asia's demand for business jets (expected to grow 6-9% per annum over the next five to ten years).
Also, promoting Seletar Airport as a regional BA hub complements the Seletar Aerospace Park vision. The SAP is planned to incorporate and integrate a wide range of aviation activities: maintenance, repair and overhaul (MRO) for narrow-body and light aircraft; design, manufacturing and testing of aircraft systems and components; a regional aviation campus; and a secondary airport to support BA and general aviation. The existing strong base of MRO activities for business jets at Seletar puts it in a good position to be a premier BA hub in the region.
Getting there
- By Car - Drivers travelling along the Tampines Expressway (TPE), take exit 12 (Jalan Kayu) to reach Seletar Airport. Signboards are placed along the way to guide drivers to the Airport Terminal.
- By Taxi - There is a taxi stand located outside the Arrival Meeting Hall. Taxi service in Singapore is available 24 hours daily. Your ground handling agent may also make advanced bookings with taxi companies with a minimal booking charge.
- By Public Bus - Public bus service 103 stops opposite Seletar Airport Terminal. Passengers can travel via MRT to Serangoon MRT Station (North East Line) and board bus service 103 from Serangoon Bus Interchange.
---