Singapore has developed and advanced immensely over the years. Here are some before and after photos that prove just how much!
Posted on
10 April 2017
|
Last updated on 11 April 2017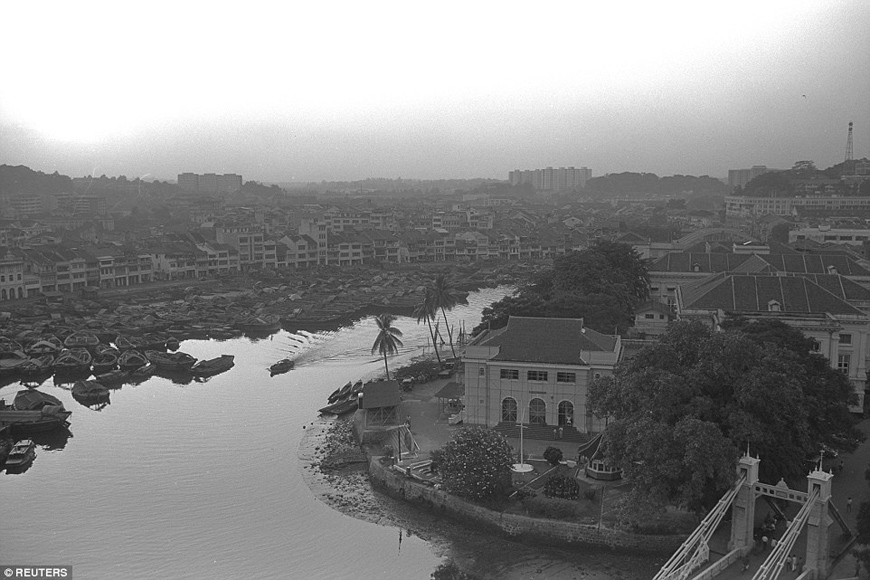 Singapore has undoubtedly become a success story over the years. The city-state might be tiny, but it has become one of Asia's wealthiest nations. It's one of the top English-speaking expat destinations in the world and it has become a global commerce, finance and transport hub. 
It has come a long way and these photos definitely prove that. Move the slider to see the transformation.
1. Capitol Theatre
This landmark was first built in 1930 with more than 1600 seats. In 1998, it played its last movie and shut down due to heavy competition. Nine years later in 2015, it reopened again, offering movies, in-house theatre and dance productions.
2. Marina Bay
The Marina Bay area used to be just a big reclaimed land. The plan to develop it was put in place since 1983, so the project actually took a whole 34 years in order to become what it is today. It has become the hub of entertainment, from arts and culture to shopping and eating.
3. The Grand Prix
This is a great example of how far it has advanced globally. The Malaysian Grand Prix from 1964 was held in what is now the Thomson Road Circuit. It's such a contrast from the  F1 Grand Prix on the Marina Bay street circuit.
SEE ALSO: 25 signs you've adapted to being an expat in Singapore
4. Bugis Street
A popular spot for teens, Bugis Street was a place for everyone seeking cheap clothes and apparels. The new Bugis Street is cleaner, more fashionable and has more shops, but it's also slightly pricier.
5. National Stadium
The old Kallang Stadium was a beloved place, especially amongst kids who would flock there a few days before National Day. In 2014, the country welcomed its new National Stadium. The all-weather sports and events venue boasts a cooling system, solar panels to partially power it and a retractable roof that doubles as a projector screen, 
6. Sentosa
Rewind to 20 years ago, people had to take a ferry to reach Sentosa island. The most exciting things there were the wax museum and climbing up the Merlion statue. Now, it's a huge amusement-resort catering to thrill seekers, beach lovers, theatre geeks and concertgoers.
SEE ALSO:  8 perfect spots to catch the sunset in Singapore
7. Boat Quay
Back in 1965, the shore of the Singapore River at Boat Quay used to be filled with small transportation boats, known as bumbboats, used for delivering goods and surrounded by low-rise shophouses. The bumboats are now far less in numbers and the shophouses turned in skyscrapers.
8. Singapore River surroundings
Much of Singapore River is now built over in comparison to what it was in 1976. The city's General Post Office on the right is now the Fullerton Hotel.
9. Read Bridge
In the 1960s, labourers used to gather on Read Bridge next to Singapore River. This photo was taken five years before the nation's independence from Malaysia. Now the area is filled with shopping centres and live music entertainers can be found along the bridge.
SEE ALSO: 17 real struggles of leaving Singapore
10. Alongside Marina Bay
The view in 1986 to watch the Powerboat Grand Prix is definitely different from the one that can be seen now.