Here are some out-of-the-box ideas for locations you can hire to host a private party in Singapore.
Posted on
5 February 2017
|
Last updated on 28 June 2017
With great weather almost all year round, Singapore makes for a great place to host events. Sometimes, you want to do something special and different than what most people are used to.

Whether you prefer lounging by the pool or braving heights, we've got just the right place for you.
Whatever the occasion is (not that you need one!), here are some uncommon venues to host your guests. They're bound to be impressed, but it won't be for cheap.
1. Villa Paradiso
A slice of Bali resort life right at your doorstep! Villa Paradiso is a private estate located in Botanic Gardens. Boasting six bedrooms, a breathtaking courtyard and a private pool, it's the idyllic setting for your very own private sanctuary. The villa can accommodate up to 60 people seated and 80-100 people standing.

This Bali-like venue will cost you...
Whole House: HK$6,000
Outdoors OR Indoors only: HK$2,500
Insurance/Deposit: HK$1000
Cleaning Services: HK$80
2. Villa du Jardin
Located in Sentosa, Villa du Jardin is a luxurious and hidden spot perfect for any event. There are four villas in total with a capacity of 35 standing guests each. The interiors show off glamorous chestnut-coloured wooden floors and chandeliers while its outdoors feature a stunning pool and greenery.

This venue will cost you...
Whole house, inclusive of banquet and décor: HK$4,000
3. Singapore Flyer Private Capsule
For an intimate gathering in a unique setting, the Singapore Flyer is hard to beat. Located in the heart of Marina Bay, this is a huge ferris wheel, hanging 165 metres high with a spectacular 360-degree view of the city.
SEE ALSO: 25 signs you've adapted to being an expat in Singapore
You can choose from a selection of canapes, pastries, wines, champagne and non-alcoholic beverages. The capsule accommodates 28 people.

This private capsule will cost you...
For one rotation of about 30 minutes: HK$1,500 per capsule
4. SEA Aquarium
You might have visited the SEA Aquarium before but this is a whole new experience. Your guests will be left dazzled by their surroundings. The Open Ocean Gallery can hold up to 350 guests while the Ocean Dome and Ocean Restaurant host up to 60 seated guests.
Turn this marine world into your oyster while you enjoy the in-house entertainment. We bet the gigantic sharks are bound to make great small talk!

This marine-friendly spot will cost you...
For a minimum of 20 tables: HK$2288 ++ per table.
5. Pulau Pangkil
If you're looking to really splurge and live like royalty, Pulau Pangkil is the answer to your desires. It's a tropical island resort about three hours away from Singapore. It might be a bit far, but isn't having your very own private island worth it?
SEE ALSO: 10 things I love about Singapore
You would also be getting a team of 20 catering staff as well as food and drinks. Transport to the island is included and there are some activities as well, such as sea kayaks, snorkeling, sailing dinghies and volleyball. The island accommodates up to 40 guests.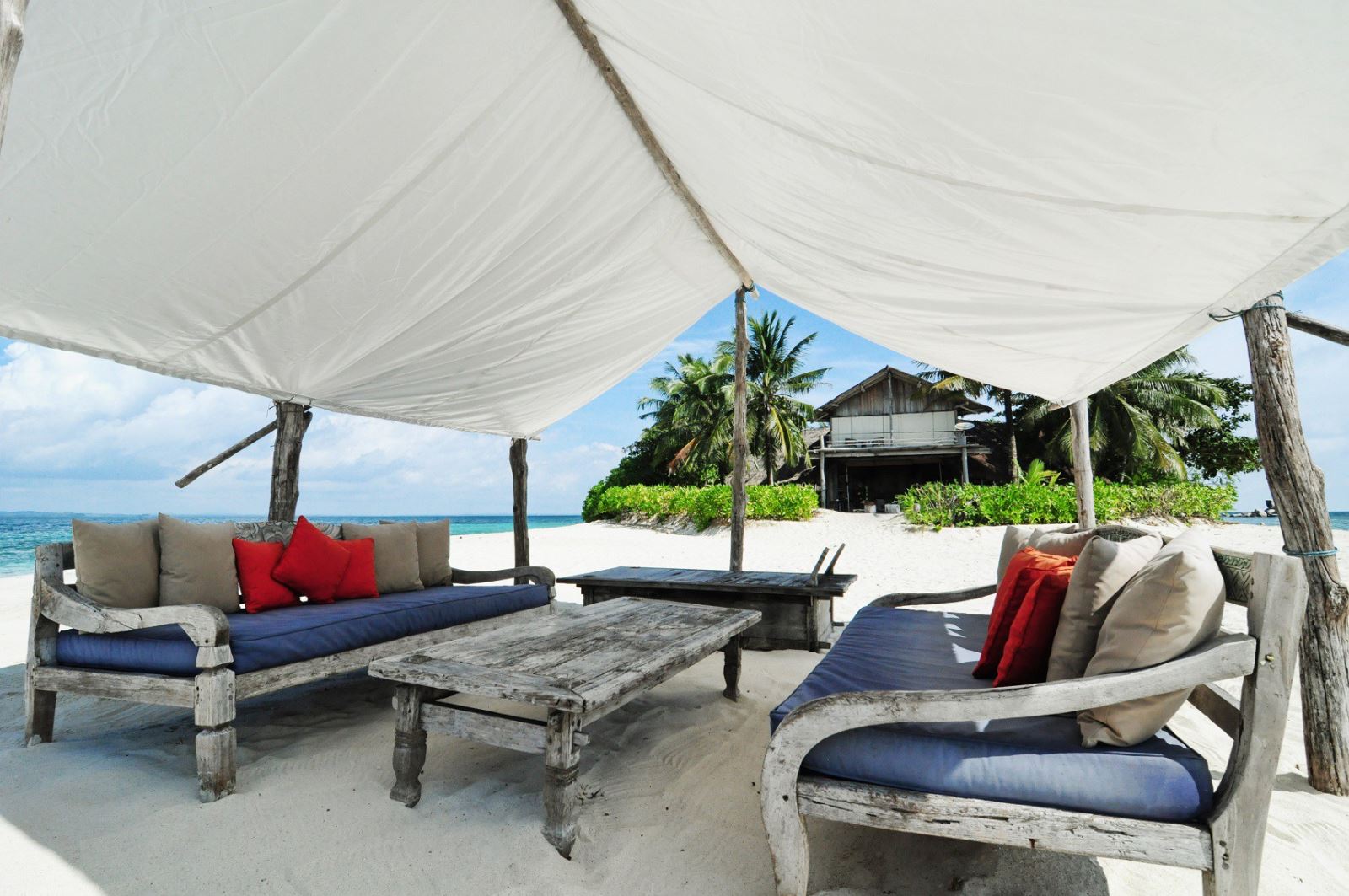 This private island will cost you...
Price depend on number of guests, time of year and whether it's during the week or weekend.
Weekend during high season (April – November):
HK$9,085 for two nights for up to 10 adults. It goes all the way to HK$22,885 for 40 adults.
SEE ALSO: 17 struggles of leaving Singapore
Weekend during standard season:
HK$7,936.00 for two nights for up to 10 adults. It goes all the way to HK$21,736.00 for 40 adults.
Weekdays:
HK$6,440 for two nights for up to 10 adults. It goes all the way to HK$18,515 for 40 adults.